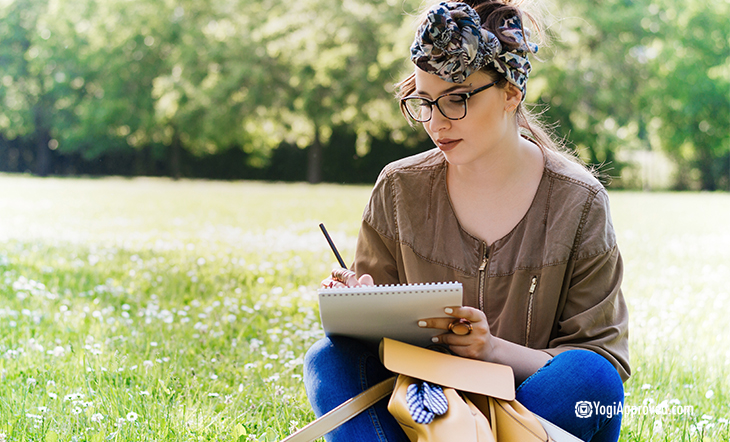 Book Review: I Don't Want To Be An Empath Anymore by Ora North
I stumbled across this life-changing little ebook one day while I was mindlessly scrolling through Facebook. And let me tell you, this book woke me the f*ck up. As someone who identifies as an empath, I often struggle with defining the emotions I feel – which ones are mine and which ones I picked up from passing someone on the sidewalk.
An empath is different than someone having empathy. An empath is someone who is extremely connected to the emotional state of other people – from loved ones to strangers.
An empath's emotional state is very much like a sponge. They absorb emotions from other people – the good, the bad, and the ugly – and they all get mixed up in this confusing jumble of undefined feeling. Often these emotions get to be too much, and an empath can get lost in them and forget who they are.
Recommended Read: #DesireMap – This Book and Program Can Change Your Life

Book Review: I Don't Want To Be An Empath Anymore by Ora North
If you're an empath, or the kind of person who feels a lot of emotions deeply, this book is for you. I had been avoiding the difficult spiritual work for a long time (a loooooooong time), but I was able to get messy with this book because Ora North's no-nonsense approach made me feel extremely comfortable.

"You're going to open up a door you've been trying to keep shut, and you're going to step through it."

Ora gently walks you through how to stand face-to-face with your shadow self. While this is never easy work, it's extremely important to face your shadows so you can find balance and stay grounded through life's challenges.

"Lightwashing will not work for you."

One part of the book that really stood out to me is that Ora refers to constantly "living in the light" without ever facing your demons as lightwashing. She's talking about the misleading concepts we so often hear in yogic and spiritual circles about always staying positive, being whole, and, here's a big one, other people's treatment of you being a reflection of yourself.

Nope. Sometimes, people are just a**holes. And it's ok to be broken, and to get frustrated, angry, and resentful . . . you're human. Being human also means doing the work to acknowledge these darker emotions so they can be resolved and you can move on.

"Sacrificing your own personal journey for the sake of others isn't the holy badge of honor that it's made out to be."
What To Expect With This Book
With I Don't Want To Be An Empath Anymore, you'll work through chapters that address different parts of your inner and shadow selves, then you'll be prompted to actually do the work. At the end of each chapter, Ora offers suggestions for journal entries, meditations, or things to consider to put what you just learned into practice.

Recommended Read: Why You Need a Mindful Journaling Practice & Tips to Get You Started

"Some of our greatest gifts and greatest strengths can only be uncovered when we willingly uncover our weaknesses and pain first."

I loved that. This book was far more powerful for me because I was prompted to do the work myself. The prompts from some of the more challenging chapters even led me to dive deeper and work through some real sh*t I had been avoiding.

By doing the work with this book, you'll learn how to differentiate your emotions from everyone else's and reduce your emotional overwhelm. You'll learn how to speak about your emotions to help other people understand why something might upset you. Then, you'll learn how to create safe boundaries around yourself that don't block people out, but still keep your emotions safe.

Seriously people. If you've been thinking about shadow work, that means you're ready. And this book is a fantastic resource to help you along your journey.

This article has been read 1K+ times. Feelin' the love!