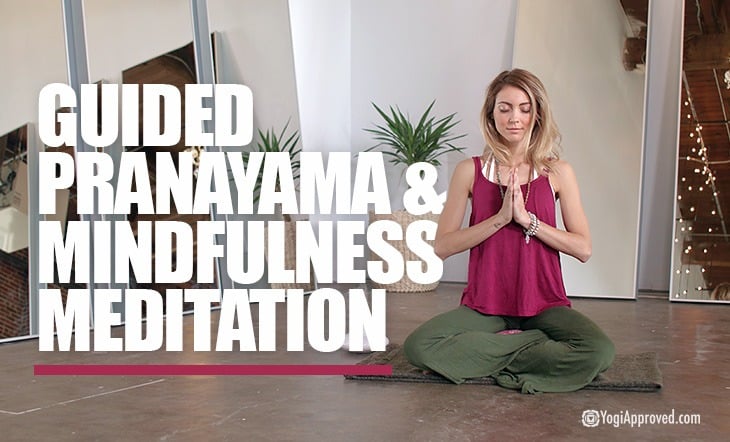 Guided Pranayama and Mindfulness Meditation for a Calm and Peaceful Mind (Video)

Pranayama is conscious breathwork. There are a variety of Pranayama breathing techniques, and all serve to hyperoxygenate the body and recharge you both physically and mentally. Mindfulness meditation is an awareness technique to cultivate presence. Together, these two practices can create a calm and peaceful mind.

In yoga, conscious, deep breathing is called Pranayama. In Sanskrit, "prana" means life force energy (also referred to as chi), and "yama" means expansion or control. Pranayama is a method of circulating this life force energy throughout the entire body.


Benefits of Pranayama
Deep conscious breathing brings with it more benefits physically and psychologically than you may think. Pranayama is energizing, and stimulates feel-good brain chemicals known as endorphins, which reduce stress and anxiety.

This conscious breathing also stimulates the pituitary gland, which is believed to sharpen intuition. It reduces toxins in the lungs, cleanses the blood, and increases vitality overall. Pranayama breathing even regulates your body's pH balance, which helps with stress management.

Benefits of Mindfulness
Mindfulness means being fully aware in the present moment, and requires a focus on the here and now, whatever the task may be. Living mindfully creates a true sense of being present, alive, and fully engaged in the moment.

When we are mindful, we are anchored in the present, no longer trapped in the past or worrying about the future. Mindfulness helps you fully step into your power, and you'll gain a deep sense of calm, peace, and fulfillment as a result.


Benefits of this guided pranayama + mindfulness meditation
This breathwork and meditation will help you feel grounded and present, calm and clear. This practice will cultivate mental alertness and clarity, while also creating a sense of peace and being in control. It's a great practice to do in the morning so you start your day with focus, clear intentions, and grounding.

Follow along with Ashton August in this short yet powerful guided pranayama and mindfulness meditation for a calm and peaceful mind. She begins the practice with simple pranayama breathwork and moves into a guided meditation to cultivate awareness and relieve stress.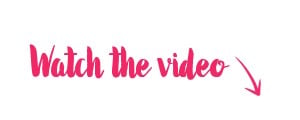 For this practice, we recommend using aromatherapy as a way to deepen your focus and concentration. This video features the Dew Essential Oil Diffuser from ZAQ to create a peaceful and serene setting for your guided pranayama and mindfulness meditation.

Aromatherapy using essential oils is a great way to immediately feel grounded and present, while also encouraging deep and conscious breathing. You can choose any type of essential oil you like, but we recommend lavender for calming, peppermint for deep conscious breathing, and citrus for focus and awareness.


Shop the diffuser

Did you like this guided pranayama breathwork and mindfulness meditation? Share it to spread the love, and please let us know what you thought in the comments below.

Psst! Have you subscribed to the YouAligned YouTube channel yet? Stay up to date on all of our latest yoga pose tutorials, free yoga sequences, healthy and delicious recipes, product reviews, and more!

This article has been read 10K+ times. Bada bing!