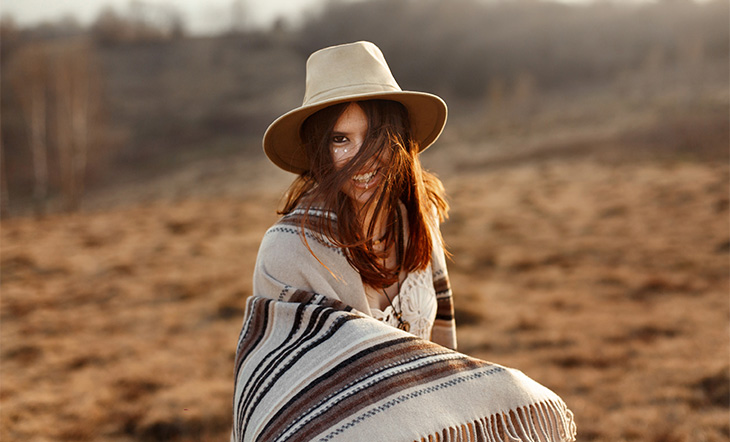 Use These 10 Positive Affirmations to Manifest Abundance In All Areas of Your Life
The power of manifestation is a real thing. But it doesn't have to be a complicated thing.
Manifestation is the act of attracting what you want into your life. In the context of this article, we will explore how to use positive affirmations as a means of manifesting abundance.
Abundance comes in many forms and is truly up to you as the individual to interpret what that means for you.
Whether abundance is in the form of more money or a higher paying job, love or relationships, travel and adventure, self-care . . . you can use positive affirmations to affirm that which you seek to cultivate more of in your life.


What Are Affirmations and Why Are They So Effective?
The word affirm means to declare something to be true. Similar to the use of gratitude journals and the law of attraction, using affirmations bring the good wishes and abundance your way by inviting them openly into your world and your reality.

What you think, you become . . . so why not adjust your thoughts to be optimistic and clear?

The best part about affirmations is that they don't focus on the "problem." They aren't trying to "fix" anything. They are powerful statements we put out into the Universe to manifest positivity and abundance.
With an affirmation, you focus energy on the assumption that certain parts of your life were never a problem. That whatever is perceived as lacking is actually overflowing with abundance.
By focusing on the good, the negative diminishes. Affirmations can be used in meditation, journaling, yoga, or spoken aloud in any of your little rituals throughout the day.


Use These 10 Positive Affirmations to Manifest Abundance in All Areas of Your Life:
1. I Am Present
You are present. You are in the moment. Everything is as it should be. You are exactly where you are meant to be.

2. I Am Strong
You can overcome your struggles. You have a strong body and a strong mind. You are exactly as strong as you need to be.

3. I Will Make My Dreams Come True
You have all the skills you need to make your dreams come true. You are exactly right for the incredible impact you have on the world. There is nothing holding you back from accomplishing what you want.


4. I Am Worthy of Love and Fulfillment
You are exactly as beautiful, strong, smart, accomplished, and passionate as you need to be in order to bring love and fulfillment into your life. Good things are coming your way!

5. My Body is Perfect Just the Way It is
There is nothing about your body that you need to change. Your body is beautiful. Your body is strong. Your body is the perfect vessel to carry you and your soul through this lifetime. Everything about your body is exactly how it should be.

6. My Intuition is Strong
The path you need to take is clear to you. You know everything you need to know in order to manifest abundance in your life. You see truth. You trust your instincts to carry you through struggle and bring you to success.

7. My Mind is Clear and Focused
Your mind is uncluttered. Your mind lives in the Now. Your mind is pure and light. Your mind will bring you peace and calm.

8. I Am Successful In All That I Do
Everything you attempt is a success. Failures are lessons, and every lesson is a success. Every failure is a success and every success is proof of how you learn from your lessons.


9. I Am Love
You are light. You are love in human form. The divine in you is the divine in me.

10. I Am Enough
You are exactly how you should be. You are as strong as you should be, as skilled as you should be, as intelligent as you should be. You are in the right place, you are in the right mind, you are in the right body. There is nothing lacking within you to accomplish abundance this year.


Start Manifesting Abundance With Positive Affirmations
Affirmations can change in your life. They are a powerful tool for manifesting abundance in all areas of your life. Look in the mirror or place a hand on your heart, and repeat an affirmation for a few minutes every day.
Don't feel limited by the affirmations you see in this article, or others out there on the internet. If these affirmations don't resonate with you, make your own! Write down a few things about yourself or your life which you perceive as negative or that you would like to improve. Then flip that statement around into a positive declaration.
Do you have other positive affirmations you use to manifest abundance? Please share in the comments below – we love hearing from you!

This article has been read 40K+ times. Bada bing!