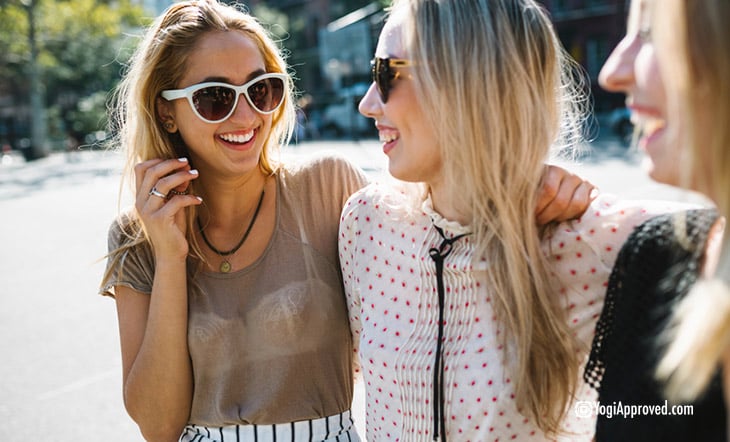 Found: A DIY Natural Deodorant Recipe That Actually Works
Here at YouAligned we often advocate for all-natural products in general, and all-natural beauty products specifically. That's because, while you take care of your body with healthy foods and drinking plenty of water, it's important not to neglect the health of your largest organ – your skin!
The conventional products we apply directly to our skin, like lotions, perfumes, and makeup, are often chock full of harmful chemicals. Over time, this works to completely reverse the good effects of all the natural foods you're eating!

Why You Should Ditch Conventional Deodorant
Conventional antiperspirants and deodorants often contain aluminum, parabens, and a whole list of toxic chemicals. When applied, the aluminum in deodorant blocks your pores to prevent you from sweating and, spoiler alert, sweat is actually a good thing!

Sweat is your body's natural way to release toxins and regulate your body temperature. And guess what else? Sweat doesn't stink. That's right! Bacteria, not sweat, is what causes body odor.

Natural deodorant aims to kill the bacteria in your pits, rather than blocking your body from sweating. And that's why it's awesome!

Try This DIY Natural Deodorant Recipe That Actually Works
Here's a natural deodorant recipe you can try at home, and save some money while you're at it! Use a kitchen scale to measure out your ingredients.


All-Purpose Natural Deodorant Recipe
This recipe will make approximately 8 ounces of deodorant, so make sure you have a container handy that can hold it.

Ingredients

Preparation
Use a double boiler for this recipe. Grab a medium and small sized pot, fill the bigger one halfway with water and bring to a boil. Then place the smaller pot on top of the water.

In the double boiler melt together the coconut oil and coconut butter, stirring often with a wooden spoon or spatula. Once combined, slowly add the rest of the ingredients, constantly stirring until they are all incorporated. Transfer to your container and let your natural deodorant cool down to harden.

If you're buying coconut oil in bulk, check out these 50 Amazing Uses for Coconut Oil

Sweat, But Don't Stink, With Natural Deodorant!
When you first make the switch to natural deodorant, your body will likely sweat more than normal for about a week. Don't worry! As your body adjusts to your new, homemade natural deodorant, this will begin to subside.

Probably one of the coolest parts of making your own deodorant is that you can adjust your ingredients to make a custom recipe for your individual body. In this recipe, tea tree oil, baking soda, and coconut oil are your badass bacteria fighters. Adjust these ingredients as you see fit to adjust for your individual stank.

Happy sweating, errybody!

This article has been read 1K+ times. Feelin' the love!