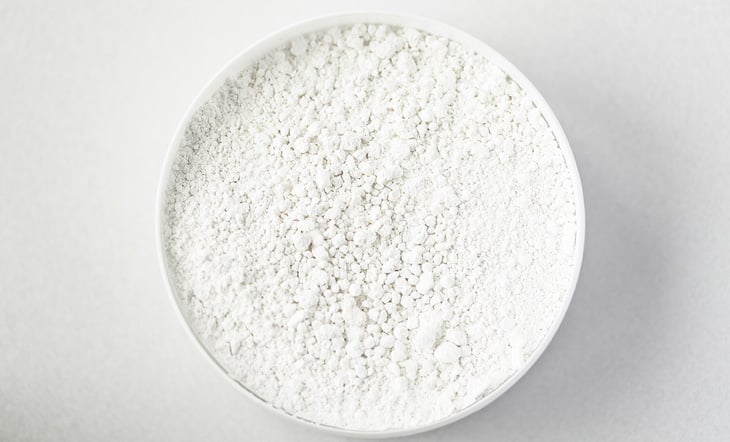 These 8 Baking Soda Hacks for Home + Beauty Are Too Good Not to Try
Can you guess what nontoxic personal care products and natural cleaning products have in common? They contain very few ingredients.
Some of the most common ingredients include lemon, coconut oil, vinegar, and last but not least, baking soda. When it comes to baking soda uses, it has the ability to clean, deodorize, and neutralize – a true triple threat!
By helping regulate pH, baking soda can neutralize acidic odors. Combined with its gentle abrasive qualities, baking soda is a must-have in your cleaning supplies.
Beyond its practical household uses, baking soda is also great for personal care. The benefits of baking soda are practically endless.


Here Are 5 Baking Soda Uses for Your Home:
These top five ways to use baking soda in your house are genius.

1. Surface and Floor Cleaner
With countless cleaning products out there, it's easy to get overwhelmed. There seems to be a cleaner for almost everything: the kitchen, the bathroom, furniture, glass, and the list goes on. But do you actually need all of these products? No.
The secret is knowing which ingredients are the most powerful, and finding a comparable solution (*cough* baking soda). You'll not only save yourself a lot of time and money, but you're also helping protect the environment by going the natural cleaning route.


2. Wash Dishes, Pots, and Pans
Baking soda's cleaning power also extends into the kitchen sink. Add two tablespoons of baking soda to your (safe and nontoxic) dish detergent to help eliminate grease and food stains.

3. Deodorize Household Items
Nothing is worse than smelly garbage. Sprinkle some baking soda on the bottom of your trash can to minimize potential odor.
Have you ever opened your fridge and wondered why it smells bad, or how to get rid of the invisible stench? Leave baking soda with the lid open on the back of a shelf. The baking soda absorbs the bad smell. (It's recommended you replace once every month or so for optimal freshness.)

4. Unclog Drains
This is one of my favorite tricks. Baking soda and vinegar can unclog your kitchen and shower drains – without the toxic chemicals of Drano and other cleaning products.

5. Laundry Detergent Booster
Add half a cup of baking soda to your laundry water. This helps maintain a neutral pH which makes your detergent work even better. Ultimately, this results in cleaner and softer clothes. Win-win!
If your clothes still smell after washing, here's how to Stop the Stink! Use These 5 Simple Tricks to Remove Odor From Your Activewear


Even More Benefits of Baking Soda – Here Are 3 Baking Soda Uses for Your Body:
In case you aren't yet convinced about the many benefits of baking soda, these three health and beauty hacks will surely win you over.

1. Freshen Breath
To keep your breath smelling fresh, all you need is a teaspoon of baking soda mixed with half a glass of water. Rinse for 30 seconds.


2. Deodorize
If you're looking to neutralize body odor, just pat some baking soda under your arms. It's both more effective and less expensive than typical deodorant.
When you're using baking soda on your body, it's important to be careful and try a very small amount first, as some people can be sensitive to it and could result in skin irritation.

3. Body Scrub
Baking soda's natural abrasive properties make it excellent for skin exfoliation. To make your DIY baking soda body scrub, use three teaspoons of baking soda and one teaspoon of water.
Again, remember to try a small amount first as some people may be sensitive to it.
Baking soda isn't the only all-purpose player: Healthy Life Hack! 50 Amazing Uses for Coconut Oil


Clean, Deodorize and Beautify Through the Many Benefits of Baking Soda!
Is there anything baking soda can't do? Whether you're looking to clean your home or enhance your self-care routine, there are a variety of baking soda uses.
And of course, by making the switch to natural cleaning and beauty products, you're protecting your health and the health of the environment, too!
Why stop at baking soda? Here are 9 Easy Ways to Go Green for Earth Month
This article has been read 1K+ times. Feelin' the love!