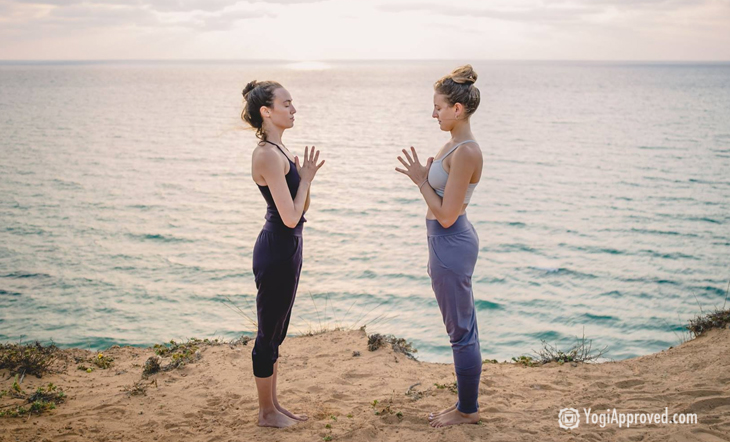 The Important Difference Between Cotton vs. Organic Cotton – Here's What You Need to Know
We hear the word "organic" thrown around a lot these days. Most of us that live a healthy, natural lifestyle are already on the organic food bandwagon because we realize the importance of eating non-GMO foods that aren't treated with toxic pesticides (among many other compelling reasons).

But what about organic cotton? Is there benefit in choosing organic cotton over regular cotton? Does it really matter?

If you think of organic cotton the same as organic food, then the answer is yes – and the reasons are compelling. Let's take a look at how cotton is produced to gain an understanding of how its growth and production impacts the entire planet.

The Lowdown on Cotton Production
Cotton is a huge global crop and has been grown around the world for the past thousand years. Cotton, which is a natural fiber, also accounts for 50% of the entire world's fiber consumption.

How many of us have clothing (not to mention other household, beauty, and textile products) made out of cotton? It's safe to say that virtually everyone owns something made from cotton. A huge majority of today's clothing (and a lot of activewear too) is made from or contains cotton.

With such a high demand for cotton production, how has this impacted the way it's produced? Much like food, this high demand has had a huge impact – and it's not all good. To meet this high demand, conventional cotton is grown using pesticides, genetic engineering, and toxic chemicals in the production process.

Did you know it takes an entire pound of chemicals to produce enough cotton for just three t-shirts?

Main Differences Between Cotton vs. Organic Cotton
In terms of appearance and performance, you can't really tell the difference between cotton and organic cotton. So the difference is not typically from a quality standpoint. And don't get us wrong – there are plenty of brands using cotton to create high-quality products.

The difference between cotton vs. organic cotton is in the production, and more importantly, how these differing production techniques impact the planet and also us as individuals. Organic farmers use beneficial insects over insecticide and utilize methods like crop rotation and composting for healthy soil instead of relying on synthetic fertilizers.

There are 9 toxic pesticides (half are known carcinogens) that are used in growing cotton, and approximately 25% of insecticide consumption worldwide is from cotton production. Thus, organic cotton production helps protect the environment, eco-systems, water supplies, and people – the farmers and the consumers.

Any synthetic fibers or non-organic cotton can potentially expose your body to toxic chemicals through absorption when you wear it (yikes). Alternatively, organic cotton is safe and hypoallergenic. Organic cotton production uses less water and is free of pesticides and insecticides. In short, organic cotton is healthier for your body and the environment.


Choose Brands That Offer Organic Cotton Products
So how can you make a difference? You can choose brands that offer organic cotton options in their products. Ripple Yoga Wear is one such brand. This yoga, pilates, and activewear brand offers clothing that's made with high-quality cotton materials, and they recently launched an entire organic cotton line.




The organic cotton line from Ripple Yoga Wear features some of their most popular yoga leggings, bottoms, and outfits made from organic cotton. We especially love their organic cotton jumpsuit, harem pants, and high waist leggings.

You can check out their full line on RippleYogawear.com.

Here Are the Benefits of Choosing Organic Cotton:
Now that we have a basic understanding of cotton production and the differences between cotton vs. organic cotton, here's a list of the benefits of choosing to wear organic cotton.
Environmentally friendly
Hypoallergenic – ideal for sensitive skin
Natural, chemical-free production process
Safer for your body and the planet
Production uses less water
Reduces use of toxic chemicals on crops
Encourages biodiversity by using sustainable farming practices
Prevents groundwater contamination from pesticide use

When it comes to your health and the environment, it pays to be a conscious consumer. Educate yourself on the importance of things like being eco-friendly and ways you can make a difference like buying organic cotton. These small actions will go a long way for your health and the wellbeing of the entire planet.

This article has been read 4K+ times. Feelin' the love!