This Yoga Mat Teaches You Proper Alignment (Video Review)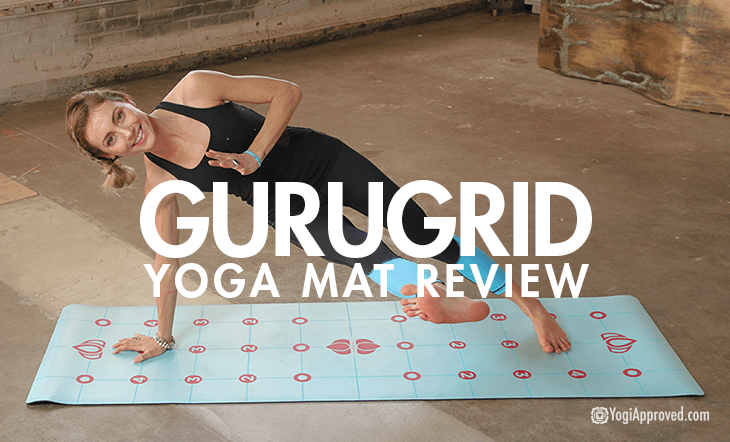 When it comes to product reviews, we don't mess around. All of the items we review are put through the ringer of everyday use. You can trust that our reviews are non-biased and completely honest. Full-disclosure, we don't publish negative reviews. If a product doesn't live up to our standards we won't promote it. Everyone has their opinion, this is ours – let's get started.

Gurugrid is an alignment yoga mat that we fell in love with at first asana. This high-quality mat is akin to Lululemon's The Mat in terms of traction and durability, but with a lower price tag. In addition, it has a printed grid of numbers that create an effortless alignment system for any pose. This numbered alignment system is our favorite feature of the Gurugrid yoga mat.

Let's check out what makes the Eco-Friendly Premium Yoga Mat by Gurugrid 100% YouAligned™.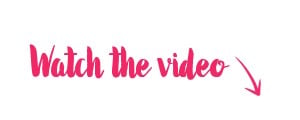 Alignment Grid
Yoga poses require specific hand and foot placement which is crucial for safe and correct alignment. These numbers are specifically placed for proper hand and foot alignment in any pose. You can also use the numbers to measure your specific shoulder and hip width, so you have even more accuracy in alignment.

Take Warrior 2, Pyramid, Triangle, or Crescent Lunge – all poses that require specific foot placement. For poses like Plank, Upward Facing Dog, Crow, or Downward Facing Dog, hand placement is crucial.

Here's how the grid works:
There are two vertical lines that are each 7 inches from the center line
There are 11 total horizontal lines that are 6 inches apart and create squares with the vertical lines. Two squares equal one foot
The distance between the # 4's is four feet
The distance between the # 3's is three feet
The distance between the # 2's is two feet

Since the entire mat contains these lines and numbers, the alignment system works for any size yogi. Using the alignment grid helps you find proper alignment in any pose effortlessly so you can focus on your practice without getting distracted. This numbered alignment grid also helps with fluid transitions between poses to reduce the amount of setup time.

Another benefit of practicing with the alignment grid is that it allows you to gauge your progress with specific poses. Start with what's physically available to you in a pose, and notice which number you're using on the grid. Over time, you may be able to progress to a different number as your strength and flexibility increase.


Quality and Performance
From the materials it's made out of, to its unique and effective alignment grid design, this yoga mat is top-notch quality. It's durable so you can beat it up and it'll stay looking new. The mat is 5mm thick so it's supportive for your joints and comfortable to practice on any surface.

The traction is another favorite feature. The Gurugrid yoga mat offers ample grip and traction and is non-slip, so dry or sweaty, your hands and feet will stay grounded and steady. Overall, this is a high-performance mat that can take a beating and stand the test of time.


Important Details
This mat is 72 inches long and the standard 24 inches wide. It's thick and cushy, so it supports your joints and body weight on any surface. It's made with natural rubber and eco-friendly materials. The video features the Blue & Magenta but it's also offered in Black & Yellow.

The price point of this yoga mat is competitive and a great value for what you're getting. It's important to note that Gurugrid prices are in Canadian dollars. This means that American customers will pay about 25% less than the price they see. For example, the Premium mat is $98 CAD, so it's $73.50 USD.

From its superior design and excellent traction, to its effective alignment grid and high quality, the Eco-Friendly Premium Yoga Mat from Gurugrid is 100% YouAligned™.





Thank you for watching and be sure to subscribe to our YouAligned YouTube channel to stay up to date on all of our latest videos and product reviews!

This article has been read 3K+ times. Feelin' the love!