YOGABODY Naturals Essential Oil Diffuser Review (Video)
When it comes to product reviews, we don't mess around. All of the items we review are put through the ringer of everyday use. You can trust that our reviews are non-biased and completely honest. Full-disclosure, we don't publish negative reviews. If a product doesn't live up to our standards we won't promote it. Everyone has their opinion, this is ours – let's get started.

Essential oil diffusers are a great way to enjoy the vast benefits of aromatherapy. People love diffusing essential oils, and there are a lot of great diffusers on the market.

When it comes to finding the perfect essential oil diffuser for you, there are a few things to consider:

First, quality is key. Some diffusers can clog or stop working after just a few uses, so it's important to invest in high quality. Next, aesthetic. You'll use the diffuser in your space, so it needs to blend well with your style and decor. Finally, design. It needs to be simple and easy to use right out of the box.

For this review, we tried out the Essential Mister from YOGABODY Naturals (YBN).

Here's what we thought about this essential oil diffuser from YBN: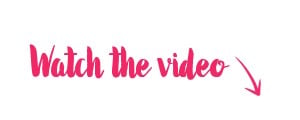 1. Quality
We were impressed to find out that this diffuser is actually designed for commercial yoga studio use, which speaks of its high quality and performance.

We've had diffusers clog after just a few uses, and that's a total bummer! We were happy to find that this essential oil diffuser runs seamlessly for hours of continued use, day after day.

2. Aesthetic
Right out of the box, this diffuser is striking with its beautiful and sleek design. We love the natural wood look, made from Oak. It's not only a refreshing change from the more common plastic diffusers, but also a beautiful work of art that would blend well in any decor.

When you purchase this diffuser, it also comes with a beautiful bamboo box that holds up to six of your favorite 10ml essential oil bottles.


3. Design
The straightforward, easy-to-use design is another big selling point. The diffuser has simple and subtle buttons with two settings: continuous mist, or an on/off misting cycle for longer use.

It offers 3-6 hours of continuous mist, an auto-off for safety and peace of mind, and a lower band of gentle, warm light when it's on. You can also use this diffuser as a humidifier by simply adding water without the essential oil.


We love the Essential Diffuser from YOGABODY Naturals for its classy, beautiful, and subtle design, plus how easy it is to use. Your purchase also comes with a one-year warranty – another indication of its quality. For all these reasons, the Essential Oil Diffuser by YBN is 100% YouAligned™.





To learn more about this diffuser, click here.

This article has been read 1K+ times. Feelin' the love!

YouAligned
YouAligned is an online yoga, health and wellness publication for your life on and off the mat. We are here to help you live happier, healthier, more fulfilled lives. Yoga is our passion. Your healthy lifestyle is our obsession!