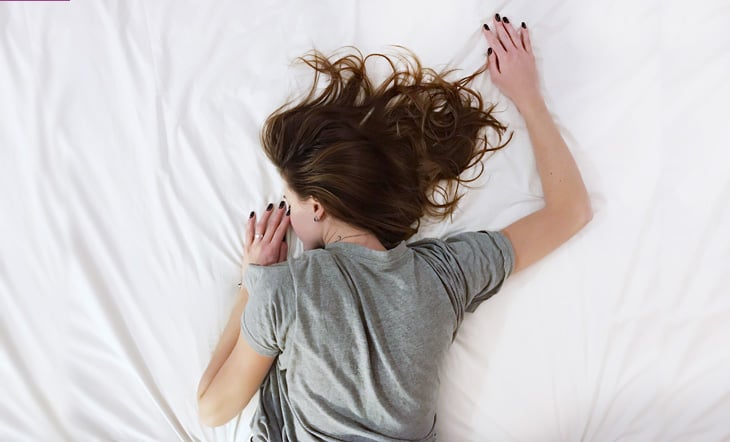 Extra Tired? It's Not Just You! The Link Between Stress and Sleep During Times of Crisis
Feeling extra tired lately? Struggling to get off the couch? Feeling like you can barely keep your eyes open, despite the fact you're getting plenty of sleep each night?
You're not going crazy, and you're not alone. Unfortunately, stress and sleep are inextricably linked.
Feeling extra tired seems to be a common complaint right now, as just one of the side effects of this global pandemic.
When stay-at-home orders first started, we assumed that the extra time at home would allow us to catch up on sleep.
Fast forward to now and many of us are feeling totally exhausted and rundown, or noticing our usual amount of sleep doesn't cut it.
So what's going on? Why are we all feeling extra tired?


There's a Strong Link Between Stress and Sleep
Whether you're on the frontlines of this pandemic or like most of us at home practicing social distancing, the emotional and mental burden on all of us is so very heavy. These are some of the scariest and most uncertain times we've ever lived through.
So no, it's not just you. And yes, it makes total sense that you're feeling extra tired!
It turns out stress and sleep, or sleepiness rather, are intrinsically linked. We're all experiencing this firsthand now. While the Centers for Disease Control and Prevention (CDC) typically recommends a minimum of 7 hours of sleep, it's okay if you feel the need for a little more right now.




(The CDC also notes that stress caused by this pandemic can directly interfere with our sleep and result in trouble concentrating during the day.)
Our bodies and minds are simply worn down and overburdened – we're not made to be inundated with scary news and chronic stress on a weekly basis like this! Have grace with your body and listen to what yours is telling you.


Here Are 2 Reasons You Might Be Feeling Extra Tired Right Now:
1. Our Sleep Quality Is Likely Suffering
I can't count the times a friend or family member has told me lately how they're experiencing sleeplessness or having vivid nightmares every night.
You too??
This can be a huge part of the reason you're feeling extra tired. High levels of stress and anxiety have been directly linked to insomnia – which, of course, will leave you feeling groggy during the day.

2. Getting Less Natural Sunlight? That Matters!
While staying in to flatten the curve is absolutely critical, it's also undeniable that lack of time outside can be a real bummer and can help explain feeling extra tired.
Not being exposed to the natural sunlight we normally see can do a number on our energy levels during the day as well as our sleep quality at night.




Fortunately, this is temporary and we'll all be back outside eventually. For now though, if you can safely go for a walk (with your mask on!), do so.
Even if you can pull up your blinds and let natural light into your home, it can make a big difference in your mood during the day and your ability to sleep at night.
So – how can we feel more rested during this time??


Here Are 6 Things You Can Do to Soften the Link Between Stress and Sleep:
These are unprecedented times, obviously, and we're all figuring out the challenges of living in a pandemic in real time.
Regardless, there are a few simple things you can do to ease your sleepiness now.

1. Go Easy on Yourself
First, be gentle with yourself! You may have had ambitious plans to finish that project or reorganize your closet, but your body simply may not be on board. That's okay!
Forcing yourself to work extra hard or worse, guilting yourself that you're not being "productive" isn't what we need right now. Grace and acceptance is.

2. Turn Off the News
Second, limit your news exposure. While it's important to stay informed, too much news can take a negative toll on your mindset and stress levels.
Keep it to an hour a day max, and then unplug.

3. Get Outdoors
Go outside if it's safe to do so. Take your yoga mat with you if you have room, and can do so without being near others.

4. Exercise
Studies have shown what we all know to be true: that exercise helps us better deal with stressful situations and keeps us from getting as mentally worn down!
Need a great do-anywhere workout? Here are 6 Calming Online Yoga Classes to Take During Quarantine

5. Put the Phone Away
Instead of scrolling your phone at night, which is detrimental to your sleep cycle in the best of times, choose another hobby! Use this time to reconnect with things that gave you joy as a child – reading, painting, biking, whatever it is for you!

6. Create a Routine
Sticking to some sort of routine, even in this uncertain time, can bring immeasurable comfort and also a better sleep cycle.
Research proves a consistent sleep schedule each night results in better health and better sleep quality.
So while the early days of quarantine may have felt like vacay mode, it's time to insert a little routine back in now.
Hard Time Focusing While You Work from Home? Here Are 5 Tips to Change That


Remember, This Too Shall Pass: We Will Reduce Our Stress and Sleep Cycles Will Eventually Return to Normal
We're living in crazy times, no doubt, but this is not forever.
It's becoming clearer than ever though just how important it is to slow down, practice gratitude, live in the moment, and show kindness toward others and ourselves.
If you're extra sleepy, rest! And take it as a hint from the universe that perhaps we've all been going just a little too fast, and need this chance to slow down.


Take This Class to Experience Better Sleep
Better Sleep on YA Classes is a short class with guided breathwork that helps you fall asleep faster and experience more restful sleep.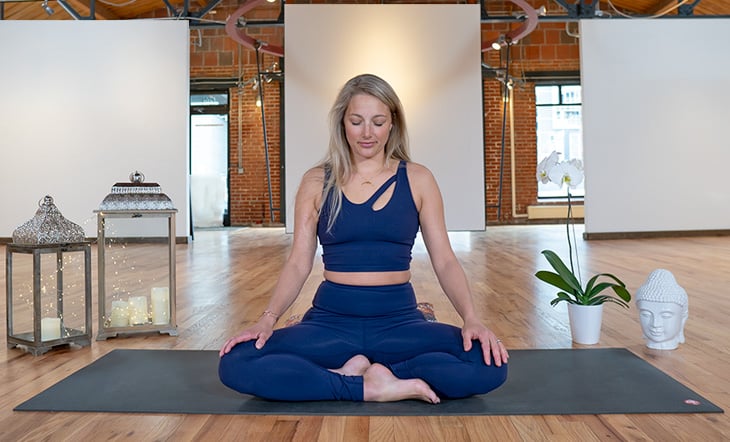 All included information is not intended to treat or diagnose. The views expressed are those of the author and should be attributed solely to the author. ​ For medical questions, please consult your healthcare provider.
This article has been read 314 times. Share it and spread the love!