Two Trending Looks From Noli Yoga – Sporty & Spice
Noli Yoga is a yoga and activewear company making a big splash in the yoga world for its fashion-forward designs that are backed with high-quality and high-performance materials. What's not to love?!

In this style guide, we feature two unique, bold, and downright adorable outfits from Noli Yoga that you can rock on and off the mat.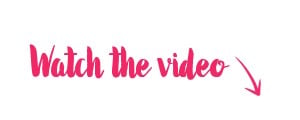 The first outfit is a lotus flower theme, featuring the Aria Bra – Lotus with the matching Lotus Legging. This outfit intersects a yoga feel with a sporty look, and will be your new favorite on the mat look.




Features we love most from this on the mat outfit:
Aria Bra – Lotus
Fashionable + trendy high neckline
Fully lined + supportive
Recycled polyester / lycra blend
Lotus Legging
Excellent compression
Great for yoga, pilates, barre, running, and gym
Moisture-wicking + quick drying


The second outfit is a sexy, flirty fashion statement that performs well on the mat and looks amazing beyond the mat too! Featuring the Juliet Bra – Serpent with the Midnight Legging, you can rock this look on the mat, or out on the town.




Features we love most about from off the mat outfit:
Juliet Bra – Serpent
Sexy + flirty style is super versatile
Mesh detailing is fashionable but also ventilating
Option to insert cups (cups not included) for extra padding
Midnight Legging
Black gloss fabric is so cute + eye-grabbing
Wide, flattering waistline
Super sassy look on or off the mat

Noli Yoga's innovative designs are both fashionable and functional. The versatility for on and off the mat wear makes Noli Yoga even more desirable. We're loving the full package that this yogawear line has to offer, and for that reason, Noli Yoga is 100% YouAligned™.

Shop these looks here!
Spice:
Juliet Bra – Serpent
Midnight Legging

Sporty:
Aria Bra – Lotus
Lotus Legging

This article has been read 1K+ times. Feelin' the love!