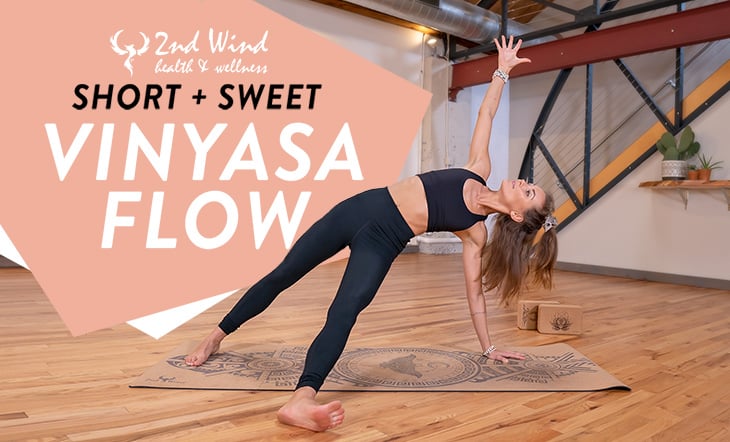 Take This Short and Sweet 35-Minute Vinyasa Yoga Flow (Free Yoga Class)

Sponsored by 2nd Wind
Vinyasa Yoga is the practice of linking breath with motion. For many yoga students, a Vinyasa flow feels like a moving meditation due to this unwavering focus on the breath.
In this free yoga class sponsored by 2nd Wind Health, Ashton August will guide you through a short and sweet yet challenging Vinyasa Yoga flow with a consistent focus on the breath and linking each breath with motion.

Vinyasa Yoga is the practice of linking breath with motion.

In this yoga class, you will warm up with feel-good poses and stretches that will help you unwind from the day and undo your time sitting at a desk or in a car. Then you'll move into Sun Salutations, flowing through Surya Namaskar A and Surya Namaskar B.
Want a step-by-step photo tutorial of how to do Sun Salutations? Learn Surya Namaskar A and B: Sun Salutation Flow With This Photo Tutorial
After the warm-up, you'll move into a fun Vinyasa flow with plenty of strength-building poses, challenging variations, and unique transitions. Explore different ways of experiencing a pose, strengthening techniques added into traditional poses, and focus on the breath throughout your time on the mat.
Ready to experience this free yoga video for yourself?


Grab Your Mat and Take This 35-Minute Vinyasa Yoga Class
Remember, you can revisit this video anytime you're looking for a fun challenge! It's a great class to help you feel grounded and connected to your body and the present moment by focusing on your breath.
Pro tip for breathing during your yoga practice: Use your inhales to expand and exhales to contract. For example, you'll inhale for a halfway lift, and exhale for a forward fold. You'll inhale to bring your arms overhead, and exhale to guide your hands to heart center.
Since this is a more challenging Vinyasa flow, come back to it and note your progress over time. As always, take breaks and modify as needed. Yoga props are your friend, so if you like practicing with blocks or anything else, be sure to have those nearby.
A big thank you to 2nd Wind Health for making this free yoga video possible!



Loving the yoga mat Ashton is practicing on? We Review the Stingray Cork Yoga Mat From 2nd Wind (Product Review Video)
Shop the Mat and Blocks
The Mat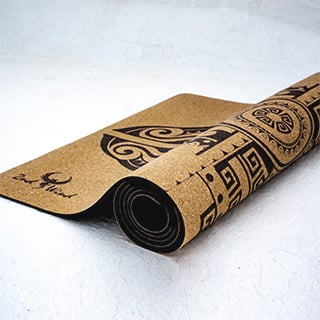 2nd Wind Cork Yoga Mat - Stingray
This durable, low maintenance, and long lasting cork yoga mat features unique Polynesian based artwork to help you with alignment.
Shop the Mat
The Blocks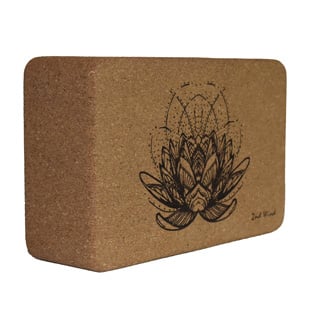 2nd Wind Cork Yoga Block
These cork yoga blocks are not as thick as other yoga blocks making it easier for your hand is to grip the edges giving you more control and allowing you to exert more strength for increased stability.
Shop the Blocks
Have questions or feedback from this class? Ask us in the comment below – we love hearing from you! Be sure to subscribe to the YouAligned YouTube channel to stay up to date on all of our latest yoga videos!

This article has been read 30K+ times. Bada bing!

This article was brought to you by 2nd Wind
2nd Wind is a yoga gear company that specializes in creating beautiful, unique yoga products that help you advance in your practice. From a variety of yoga mats to yoga blocks and yoga wheels, 2nd Wind merges beautiful designs with quality materials.
You may also enjoy

Cork yoga mats are all the rage! In this product review, we check out the Stingray cork mat by 2nd Wind and tell you what to look for in a quality cork mat.

YouAligned