10 Natural Skin Care Products for Healthy Skin Year-Round
Whether you are 18 or 58, if you would like to ensure that your skin looks and feels great for years to come, proper care is essential, and it's necessary to start today!

While you can pop into a local retailer on a whim and pick up skin care products from thousands of brands, you should be informed about the ingredients and potential hazards of these products. Many of these drugstore brands contain synthetic chemicals and toxins that can be hazardous to your health over time and may even cause cancer!

You may want to read this: 5 Dangerous Products You Use Everyday and What to Use Instead

To ensure that you have radiant, supple skin now and in the future, you can turn to skin care products that utilize the power of nature in their formulas.

Here are 10 natural skin care products that help you achieve glowing, radiant skin year-round:
Lauren Brooke Cosmetiques Organic Sweet Chai Lip Scrub

The Organic Sweet Chai Lip Scrub ($5.50) from Lauren Brooke Cosmetiques is designed to exfoliate and moisturize your lips. It is made with all organic ingredients, including brown sugar, shea butter and grapeseed oil, and best of all, it tastes and smells amazing! You will look forward to pampering your pout.

---
Leven Rose 100% Pure Argan Oil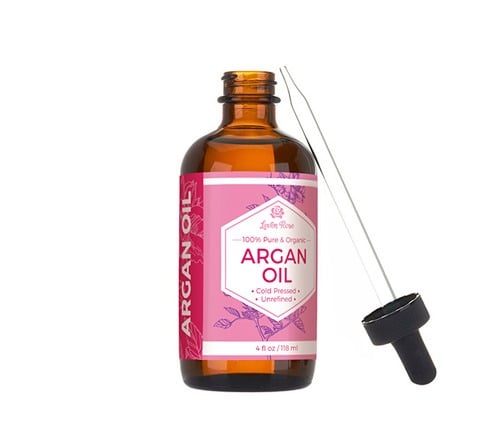 By applying the 100% Pure Argan Oil ($18.97) from Leven Rose to your skin daily, you can achieve that healthy, youthful glow that you desire. The lightweight oil is unrefined and organic, with essential nutrients and fatty acids for healthy skin. The bottle is huge and a great value, so you can use it on your face, hair and scalp, body, lips, and stretch marks (among many other uses) with confidence.

---
Sensitive Planet Scent of Samadhi

Sensitive Planet replaces your need for traditional deodorants and antiperspirants that are filled with toxic chemicals with its Scent of Samadhi ($29.95). It is an effective, all-natural herbal perfume powder. With just a speck in each underarm, the powdered deodorant works with your body's natural chemistry and perspiration to create a customized fragrance that smells wonderful and uplifting, and it really lasts!

---
Booda Organics Booda Butter

Booda Butter ($14) by Booda Organics is a rich and luxurious hand and body cream that melts into your skin to provide supreme, long-lasting hydration. The cream is made of organic shea butter, cocoa butter and a mixture of oils to soothe your skin. It also leaves behind a natural cocoa scent that is positively addicting.

---
Herbivore Botanicals Brighten Pineapple + Gemstone Mask

The Brighten Pineapple + Gemstone Mask ($48) by Herbivore Botanicals is a brightening and skin illuminating face mask. The all-natural mask is made with fruit enzymes, white tourmaline gemstones and rice powder that work together to create smoother, more radiant skin. The mask creates a warming effect that increases circulation and creates healthy and vibrant skin.

---
Portland Bee Balm
The Portland Bee Balm ($2.99) is beeswax-based lip balm that contains organic oils to nourish your lips (and cracked knuckles and fingertips) and provide protection, even in harsh climates. The brand uses sustainable practices throughout their business, including printing labels on flexible wood instead of plastic to contribute to less waste in landfills, and supporting local beekeepers in Portland, Oregon.

---
Andalou Naturals All-in-One Beauty Balm Sheer Tint with SPF 30

Most SPF products are filled with unpronounceable ingredients that can be harmful to your health, but Andalou Naturals' All-in-One Beauty Balm Sheer Tint with SPF 30 ($14.39) is a tinted BB cream that provides you with necessary year-round SPF 30 protection for your face and neck. The cream contains antioxidants and moisturizers to keep your skin nourished and radiant. The subtle tint helps your skin appear more flawless, and the ingredients improve the surface of your skin over time.

---
Acure Brightening Facial Scrub

Acure's Brightening Facial Scrub ($11) is an affordable drugstore-brand exfoliating cream that gently cleanses your face and sloughs off dry skin, without parabens, sulfates, silicone and other harsh chemicals and synthetic ingredients. The scrub is formulated with organic sea kelp and chlorella to brighten your complexion and stimulate new, healthy cell growth naturally.

---
Sona Organics Foot Salve

The Foot Salve ($15) from Sona Organics is a nourishing foot salve to pamper your little piggies. The cream is made of unrefined organic ingredients, including butters, coconut oil and essential oils. Slather the salve on your feet before bed, slip into a pair of cozy socks, and you will wake up in the morning with moisturized, happy feet!

---
Badger Balm Organic Jojoba Hair Oil for Dry Scalp

Don't forget the skin on top of your head! Badger Balm's Organic Jojoba Hair Oil for Dry Scalp ($18.99) is an organic hair and scalp conditioning oil that balances oil production and moisturizes and soothes itchy scalps. The formula improves your hair texture, cleanses the scalp and penetrates into the roots to deliver moisture and a healthy shine.

---
Yerba Prima Dry Brush

To awaken your skin and promote new, healthy skin growth, dry brush with the Yerba Prima Dry Brush ($9.50), which is made from tampico fibers (unbleached stems of the agave plant). Before showering, you can dry brush your skin in a single direction toward the center of your body. Dry brushing opens up your pores and improves the appearance of your skin overall.


When shopping for your next skin care product, shop smartly and opt for natural and organic products that contain ingredients you can pronounce and identify without a Google search. If you don't know what it is, it is probably not natural and would best be avoided.

What are your favorite natural skin care products for radiant skin? Share them in the comments below and help your fellow yogis shop smartly.

This article has been read 2K+ times. Feelin' the love!