Use This Not That: Natural Alternatives to Your Bath Products
After a hard day at work or a rigorous yoga practice, nothing feels as soothing for your tired, achy muscles as a long bath.

Your body is essentially a giant sponge that absorbs whatever you put on it. So even during this relaxing and renewing experience, you should be careful to choose natural and organic products that are free of potentially cancer-causing and bad-for-you ingredients.

From the soaps and body washes to your hair / body treatments and bath time tools, there are natural alternatives that are made with ingredients harnessed from nature instead of a manufacturing plant.

You may want to read: 12 Toxic Chemicals Lurking In Your Beauty Products

Here are natural alternatives to common bath products that will create a safe and relaxing bath time ritual:

Eartheasy Soaps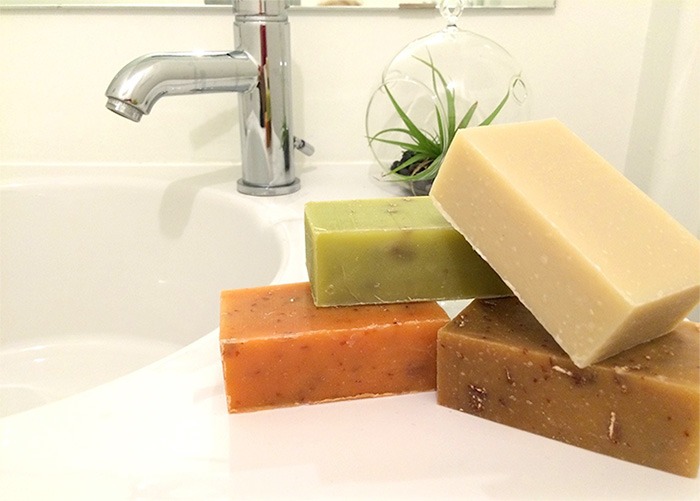 Use This: Earth Easy's soaps ($5.95) are all-natural soaps that are free of parabens, sulfates, phosphates and artificial colors and fragrances. The soaps are offered in four delicious scents: Honey Oatmeal Soap, Double Mint Soap, Tangermint Scrub Soap and Truly Unscented Soap. Each scent donates 100% of the profits to conservation organizations that support the animal on the cover of the packaging: honeybees, turtles, orangutans and orcas. The soaps provide gentle exfoliation from the organic oatmeal and leave behind a light scent on your skin post-bath.

Not That: Traditional bars of soap contain chemicals such as sulfates (a sulfur-derived foaming agent), parabens (preservation compound), artificial colors and fragrances, and even antibacterial agents that are potentially toxic to your health.

Shop the good stuff at EarthEasy.com


Miracle Essential Oils – Lavender and Orange

Use This: Harness the power of essential oils with Miracle Essential Oils' therapeutic-grade essential oils. The Lavender ($24.95) formula has a soothing scent that relieves tension and improves the condition of your skin when added to your bath. The Orange ($10.95) oil is an invigorating, refreshing scent that will wake you up, enliven your senses and enhance your mood. Add a few drops of essential oils directly to your bath or to an aromatherapy diffuser and experience the benefits of essential oils today!

Not That: While fragrant bath additives can have beautiful aromas, many times their formulas are made with toxic chemicals (i.e. parabens, sulfates, etc.) and artificial fragrances and dyes.

Miracle Essential Oils is extending a special offer for YouAligned readers: buy 3 oils for just $24.90 buy clicking this link. The first oil is just $1, the second is $13.95 and the third is just $9.95. If you're interested in trying out essential oils this is a fantastic way to start!
Shop the good stuff at MiracleEssentialOils.com


Leven Rose 100% Natural Moroccan Rosewater

Use This: Leven Rose offers a 100% Natural Moroccan Rosewater ($13.97), a daily beauty oil that is great for your face, body and hair. The pure and natural pH toner is made with rose petals and has a calming, subtle rose scent. Add a few drops to the ends of your hair for an out-of-this-world, nourishing hair conditioner.

Not That: Bath products that moisturize your hair are often full of petrochemicals and other ingredients that may do more harm than good.

Shop the good stuff at LevenRose.com



nyl skincare Shimmer Scrub

Use This: The Organic Shimmer Scrub from nyl skincare is an invigorating body scrub that has a delicious citrusy scent. This scrub gently exfoliates with unrefined cane sugar. Then as the sugar melts, it leaves behind refreshed, renewed and radiant skin with a shimmery glow. The vegan and cruelty-free scrub is made with all organic ingredients that are free of soy and gluten.

Not That: Bath scrubs often contain harsh chemicals and exfoliants that cause microscopic tears in your skin, making you susceptible to infections and inflammation. These micro-beads have actually been banned by 2017.

Shop the good stuff at nylSkincare.com


Sports Suds Fragrance Free Body Wash

Use This: The Fragrance Free Body Wash The Fragrance Free Body Wash ($4.95) from Sports Suds is an unscented body wash for squeaky clean skin. Great for use post-workout, the wash does not leave behind any dry, itchy residue. It removes odor completely, so you smell like nothing – just clean and refreshed! The body wash is also free of harsh dyes, parabens and other harmful chemicals.

Not That: Traditional body washes contain sulfates (a foaming agent), harsh detergents, artificial fragrances, and even formaldehyde (prevents bacteria) that strip your skin of essential moisture and expose your body to countless toxins.

Shop the good stuff at SportsSuds.com


Chagrin Valley Soap and Salve Bath and Body Oil: Energize Sore Muscle Congestion Blend

Use This: The Bath and Body Oil: Energize Sore Muscle Congestion Blend ($15.25) from Chagric Valley Soap and Salve is an organic aromatherapy oil for bath and body that soothes achy muscles and eases stuffiness and congestion, all in one product! Use the oil to moisturize your skin and soothe sore muscles, in addition to opening up your sinuses while you soak. Or, apply some oil after your bath for targeted treatments that leave behind a wonderfully minty aroma. While you're at it, light up a Body & Massage Candle ($14.75) and allow the relaxing scent to emanate throughout your bathroom.

Not That: Traditional muscle rubs, along with allergy and congestion treatments are full of potentially cancer-causing plastic-derived ingredients.

Shop the good stuff at ChagrinValleySoapAndSalve.com


Bath Bombs by Divine Botanics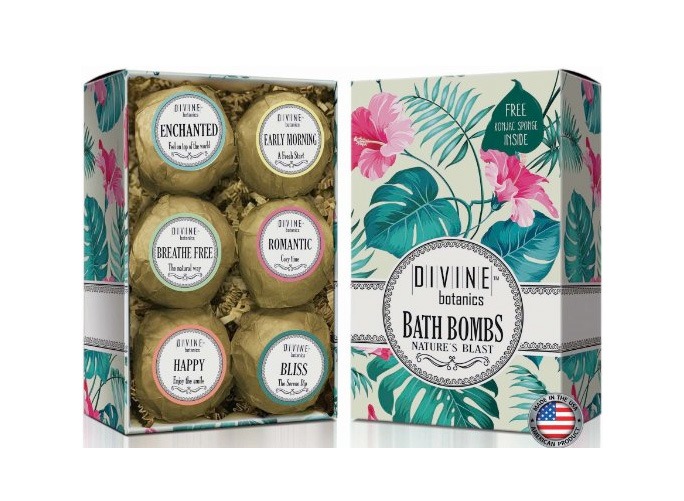 Use This: Divine Botanics' Bath Bomb set ($19.99) features six large bath bombs that are made with organic and natural ingredients, including shea butter and essential oils. Drop a bath bomb into your next bath, and experience the exhilarating fizzy bubbles that will pamper your skin and awaken your senses.

Not That: Bath bombs are all the rage these days due to their fun and luxurious bath time use, however traditional products contain harsh chemicals, artificial fragrances and dyes.

Shop the good stuff here


Everyone™ Aromatherapy Blend Pure Essential Oil Relax

Use This: Everyone™ Aromatherapy Blend Pure Essential Oil Relax ($11.99) is an essential oil blend that will help you relax. The oil is comprised of lavender, lavandin, orange, ylang ylang and frankincense, which work together to help you calm your mind and wind down after a long day.

Not That: Many essential oils can be used for aromatherapy purposes, but cannot be applied topically as they can irritate your skin and cause inflammation.

Shop the good stuff at eoproducts.com


Carina Organics Peppermint Cooling Scalp Conditioner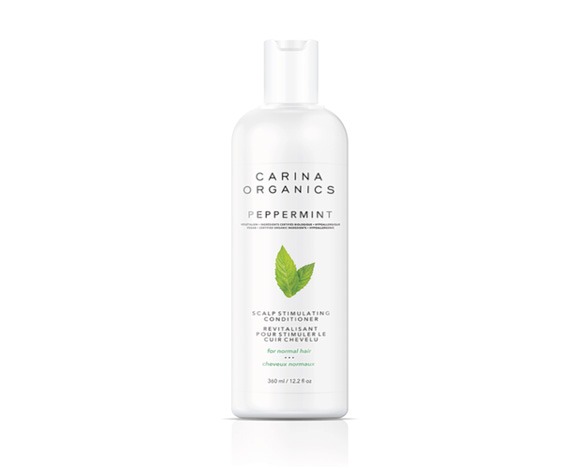 Use This: The Carina Organics' Peppermint Cooling Scalp Conditioner ($9.99) is a conditioner that doesn't just nourish your hair – it cools, soothes and stimulates your scalp too. The natural and organic conditioner is free of parabens, soy, gluten and dyes. It replenishes moisture, relieves itchy, dry scalps and adds softness and luster to your locks.

Not That: Traditional hair conditioners contain harmful chemicals and are formulated to weigh down your hair and leave it feeling heavy and lifeless.

Shop the good stuff at Carinorganics.com


ToiletTree Products Bamboo Bathtub Caddy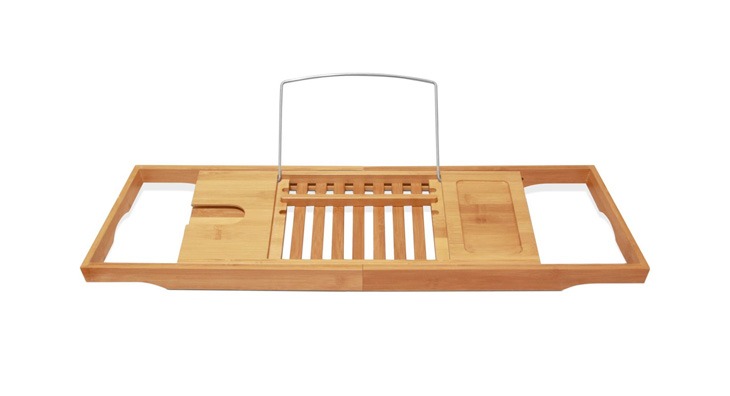 Use This: The Bamboo Bathtub Caddy by ToiletTree Products ($49.95) is made of 100% natural and eco-friendly bamboo. The tray can keep your iPad or other electronic devices within reach and has an adjustable stainless steel bar to hold your book or magazine upright and dry during your bath. It even has a wine glass holder to create that perfect end-of-day bath experience.

Not That: Conventional plastic bath trays are flimsy and contribute to waste pollution at the end of use.

Shop it here.


Osmia Recovery Salt Bath

Use This: Osmia's Recovery Salt Bath ($29) is a hand-harvested French green sea salt bath that is ideal for pulling out toxins from your body post-yoga. The amazing scent is made from a blend of essential oils, including lavender and marjoram. The blend of olive oil and shea oil leaves your skin feeling soft and supple. It comes with a handy wooden spoon that allows you to scoop just the right amount of salt into your bath.

Not That: Traditional bath salts are filled with artificial fragrances and dyes, as well as paraben and phthalates (a plasticizer) that can be harmful to your health.

Shop the good stuff at OsmiaOrganics.com


Spa Destinations 100% Natural Sea Sponge

Use This: Choose a 100% Natural Sea Sponge by Spa Destinations ($8.99). This large sponge is made from natural sea sponge harvested from the warm waters in the Gulf of Mexico, far from factories and manufacturing facilities. This sponge feels so soft and luxurious on your skin that you won't miss your plastic loofahs ever again!

Not That: Many plastic loofahs and sponges are derived from cancer-causing plastics that can be absorbed by your skin during your bath time ritual.


When shopping for bath products for yourself or your family, make sure to read the ingredients label carefully. So many products on the market today contain chemicals that have unknown long-term health effects, so it is best to choose natural and organic alternatives whenever possible.

If you don't recognize a word on your bath product, or if it is too hard to pronounce, you might want to move on to another brand or product altogether. Choose chemical-free bath products that harness the power of nature to ensure that you and your family live a green, clean, and natural, healthy lifestyle.

This article has been read 30K+ times. Bada bing!