This Natural Skincare Line Is About to Be Your Everything
The next time you find yourself in your local supermarket or pharmacy, take a stroll down the skincare aisle. Instead of admiring a product's eye-catching packaging, pick it up, turn it around, and check out the ingredient list.
Chances are you will encounter a surprisingly lengthy list filled with hard-to-pronounce ingredients (phenoxyethanol, anyone?). Not only is this confusing and overwhelming – what is phenoxyethanol, anyway? – it's bad news for your skin, too.

An easy rule of thumb? If you can't pronounce it, you should probably steer clear.

Here's why long ingredient lists are bad for you: when it comes to skincare, simpler is better. Studies have shown how harmful these artificial ingredients can be for our health overall.
An easy rule of thumb? If you can't pronounce it, you should probably steer clear. Another easy rule to follow? Less is more. The fewer the ingredients, the safer the product.


Hello, S.W. Basics – Our Favorite 100% Natural and Organic Skincare Line
In the age of chemical-this and synthetic-that, it's important to use brands that are natural and organic. That's why we love the philosophy behind S.W. Basics – a five-ingredient-or-less, 100% natural and organic skincare line. Say what!? Yep, you read that right.




Why is simple skincare so amazing? It comes down to two main reasons:

1. Simple Formulations = No Filler or Fluff
Did you know that many skincare lines fill their products up with low-quality cheapeners and additives? As we've established, less is more when it comes to the ingredients in your skincare products.
What we dig most about S.W. Basics is that their products have five natural and organic ingredients or less, which means their entire line of skincare products is free from unnecessary fillers.
We respect and recommend this brand because WITHOUT compromising effectiveness, they have committed to only use high-quality, natural and organic ingredients.

2. Simple Formulations = More Gentle + Effective
Undiluted formulas are way more potent and effective than diluted ones. So when you use products with short and simple ingredient lists, you know you're getting the full benefits from each ingredient that they're using.
S.W. Basics' products are free from any weird and harmful additives (buh-bye artificial fragrance), which means there's less chance for irritation = win, win.
If you're interested in learning more about how your health can be negatively impacted by additives, read 10 Common Ingredients in Your Skincare Products That Will Shock You. Hint hint: you won't find any of these nasty ingredients in the S.W. Basics skincare line!!
Each S.W. Basics product is created using truly natural ingredients that are either certified USDA Organic, Fair Trade, or sourced from family farms. Their line offers a range of products for any skin type is fantastic for those who have sensitive skin.
What does simple skincare look like?

Here Are 4 Staple Skincare Products We've Tried, Tested, and Love From S.W. Basics:
S.W. Basics Cream
This three-ingredient, USDA Organic Cream has earned a cult following for its moisturizing and healing properties. It contains wild-harvested, organic shea butter sourced from a Fair Trade women's cooperative in Ghana, extra-virgin coconut oil and organic extra-virgin olive oil.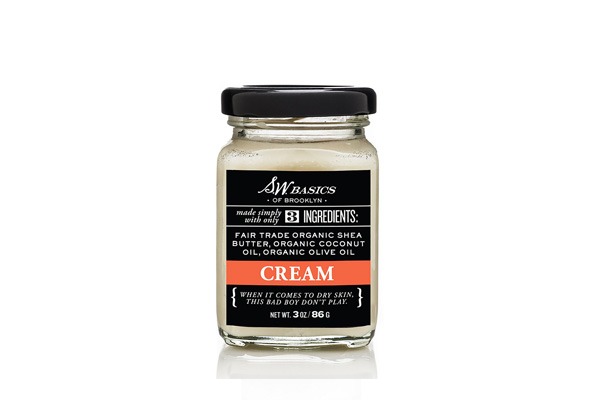 This cream goes on smooth and penetrates deeply for all-day hydration. We love this cream as a facial and body moisturizer!!


S.W. Basics Cleanser
Next to rinsing with water, this three-ingredient USDA Organic Cleanser is about as simple as you can get. It features a traditional rosewater-and-vegetable glycerin base with a bit of organic tea tree oil.


This facial cleanser is gentle, non-drying, and contains no alcohol. We've tried it on multiple skin types, and everyone was happy – this is truly a one-size-fits-all cleanser!


S.W. Basics Toner
An absolutely essential S.W. Basics product, this five-ingredient USDA Organic Toner contains distilled water, apple cider vinegar, witch hazel, and the essential oils of clary sage and sandalwood.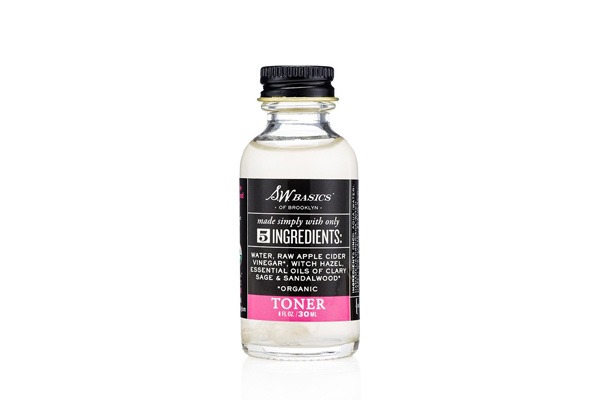 This toner helps to even out skin tone, balance out oiliness, and treat blemishes. A great follow-up to washing your face – this toner left our skin feeling cleansed and vibrant.


S.W. Basics Oil Serum
While the rest of the S.W. Basics line is a healthy, balanced diet for your skin, this four-ingredient Oil Serum is sort of like a high-powered multivitamin. A hybrid serum and oil, it contains organic avocado, organic geranium, organic turmeric, and wild-crafted coffee oils.

This oil serum is loaded with essential fatty acids, phytosterols, antioxidants, anti-inflammatories, and other nutrients essential for a lifetime of healthy skin.


S.W. Basics is Your New Favorite Skincare Company
From their incredibly effective skincare line that we've tested and love, to their impressively short and all-organic ingredient list, S.W. Basics is a skincare company that we fully stand behind. For all these reasons, S.W. Basics is 100% YouAligned™.





Ready to simplify? Head over to S.W. Basics' website to learn more about their entire product line! Believe it or not, you can find S.W. Basics at your local Target. Here's to more companies taking the less is more approach in the near future.
If you have any questions please leave a comment below and we would be happy to help. 🙂
This article has been read 2K+ times. Feelin' the love!