Review of S.W. Basics – Why You'll Be Obsessed With This Organic Skincare Line (Video)
When it comes to product reviews, we don't mess around. All of the items we review are put through the ringer of everyday use. You can trust that our reviews are non-biased and completely honest. Full disclosure: we don't publish negative reviews. If a product doesn't live up to our standards, we simply won't promote it. Everyone has their own opinion – this is ours. Let's get started.

S.W. Basics is an all-organic skincare line that we were super excited to discover. Every single one of their skincare products brags only five natural, all-organic ingredients or less. With all the chemicals and additives commonly found in our skincare and beauty products, it's important to get back to the basics with short ingredient lists that you can trust – and pronounce!

The fewer the ingredients, the safer and more pure the product. S.W Basics only uses 5 ingredients or less!

Due to these scary chemical ingredients that are directly linked to major health risks, we believe that less is truly more when it comes to using safe skincare products. An easy rule to follow: the fewer the ingredients, the safer and more pure the product.

This is especially important when it comes to skincare, because your skin is the biggest – and most absorbent – organ in your entire body. Your skin acts like one giant sponge, soaking up everything you put on it. Once we know that, we become much more discerning about what we choose to use on our skin . . .

People often wonder if natural products are as effective as their chemical and additive-filled counterparts. We've grown to assume that more ingredients equates to more effectiveness, when in reality, simple formulas are actually more effective.

Why? Because undiluted formulas are way more potent – and therefore effective – than diluted ones. That means when you use products with short and simple ingredient lists, you're getting the full benefits from each ingredient.

S.W. Basics offers a full line of face and body skincare products. We've had the opportunity to test out their most popular products, and the results are in. For this review, we'll check out the Full Mini Kit from S.W. Basics to sample their five top-selling items.

Watch our product review video to learn more!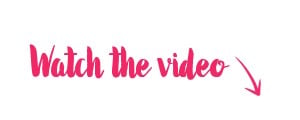 What is the Full Mini Kit?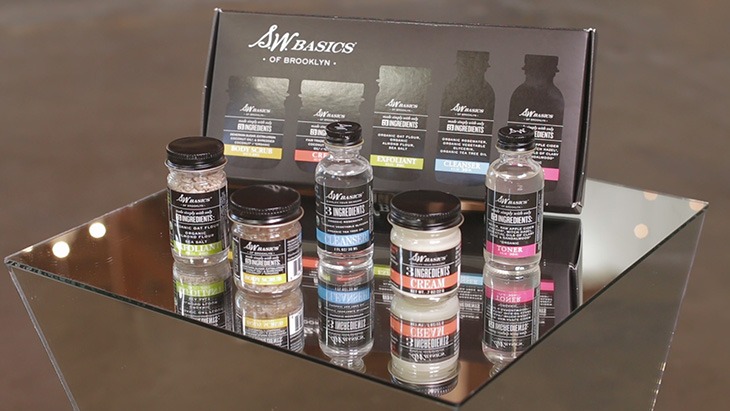 The Full Mini Kit is a sampler, or a flight, of five super popular skincare products from S.W. Basics. The kit contains a mini size of:
Body Scrub
Cream
Exfoliant
Cleanser
Toner

Who would like the Full Mini Kit?
This Mini Kit is great for anyone. Each product has only five natural and gentle ingredients that are free from any additives, so there's much less chance for irritation on sensitive skin.

Sample it: It's great for people who haven't tried S.W. Basics before and want to sample their top-selling items before purchasing a full size.
Travel with it: It's also great for travel, since each product is small enough to go in your carry-on bag.
Gift idea: Finally, the Full Mini Kit makes the perfect, thoughtful gift!


Each S.W. Basics product is created using truly natural ingredients that are either certified USDA Organic, Fair Trade, or sourced from family farms. Their line is fantastic for sensitive skin types and offer a range of products for any skin type. For all of these reasons, S.W Basics is 100% YouAligned™.





The Full Mini Kit is an excellent way to try out this organic skincare line and see for yourself just how effective simple, natural skincare products can be.

If you're interested in learning more about how your health can be negatively impacted by additives, read 10 Common Ingredients in Your Skincare Products That Will Shock You. Hint hint: you won't find any of these nasty ingredients in the S.W. Basics skincare line!!

We respect and recommend this brand because they only use high-quality, natural and organic ingredients. If you'd like to learn more about S.W. Basics, check out their website, swbasicsofbk.com.

This article has been read 3K+ times. Feelin' the love!

YouAligned
YouAligned is an online yoga, health and wellness publication for your life on and off the mat. We are here to help you live happier, healthier, more fulfilled lives. Yoga is our passion. Your healthy lifestyle is our obsession!
You may also enjoy

We all use skincare produts but many peope don't realize how many harmful skincare ingredients are out there. Be informed - here's what you need to know.
Sponsored by
S.W. Basics