Use These 8 Wellness Tools To Be Your Best Self
Wellness and living a healthy lifestyle aren't just on trend – being healthy is the new standard. Mindful living encompasses everything from staying active to practicing yoga and meditation, conscious eating, green living, and personal growth. Mindful living is becoming the norm, and we're all about it!

There are countless resources out there to help you lead a healthy lifestyle – from publications (like the one you're on right now!) to products and everything in between.

Here Are 8 Healthy Lifestyle Products That Will Help You Be Your Best Self:
This article shows you eight amazing ways to support your healthy lifestyle and help you reach your personal best in all areas of your life.


1. Superfood Moringa Tea from Miracle Tree
Moringa is one of the most nutrient-dense superfoods on the planet. It's packed with antioxidants, amino acids, vitamins, iron, calcium, phytonutrients and minerals. The best part? You can drink it in tea form in a wide variety of delicious flavors like lemon, mint, green tea, or ginger from Miracle Tree.

If you want to incorporate more healthy nutrition into your 2018, Moringa tea is the perfect way! It is recommended that women who are pregnant, attempting to conceive, or lactating consult their healthcare practitioner before consuming Moringa.


2. Wellness Supplement Line from HUM Nutrition
HUM Nutrition offers a huge variety of clinically researched vitamins and supplements. Start with a free online consultation with a certified nutritionist to assess your needs and find the right products for you. With supplements ranging from energy and adrenal support to gut health, detoxing to anti-aging, metabolism, better sleep and way more, you can find what you need with ingredients you can trust.


Start your free personal evaluation and receive $10 off your first order!


3. Learn. Grow. Shift. 30 Days to Personal Growth Workbook
Learn. Grow. Shift is an approachable, enjoyable and effective tool for personal growth. It will help you establish positive habits, engage in self-reflection, and work through 30 days of learning, growing and shifting in all areas of your life. Start each day with a mantra, learn about its meaning, then apply it in a written reflection and accompanying practice (yoga, meditation, and other fun techniques).

You'll come away with a sparkling sense of self-assurance and an ability to step confidently into your power and your purpose.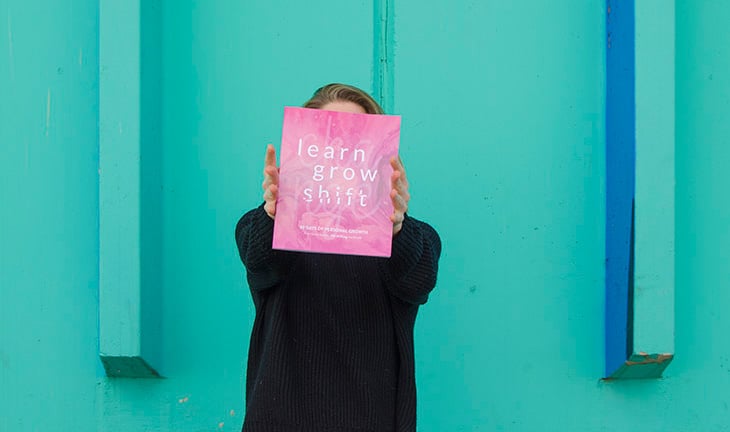 Shop the paperback or interactive ebook version


4. MeetMindful
MeetMindful is where dating apps and mindful living merge. If you live a conscious, healthy lifestyle and want to find someone who shares your same path, MeetMindful was made for you!

Through intentional and meaningful connection – and relationships based on core beliefs – you'll find people that share your same mindful, spiritual, and healthy lifestyle values.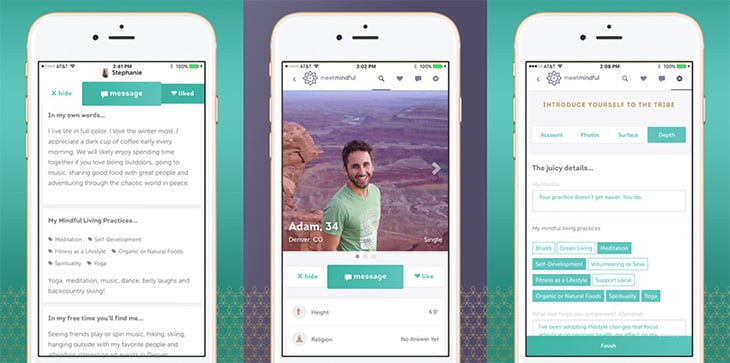 Stop swiping and try this conscious dating app today.


5. Golden Ratio Protein
One of our absolute favorite proteins on the market, Golden Ratio sources the highest quality ingredients and is paleo- and keto-friendly (grain- and dairy-free) with 30g of protein per serving! Golden Ratio is sweetened with coconut palm sugar (no blood sugar spikes) and packed with goodness, including MCT, collagen (great for joints, nails, hair and skin) and nothing artificial.

It tastes amazing in four delicious flavors (Chocolate, Vanilla, Strawberry, and Salted Caramel). Use for post-workout recovery or as a morning meal replacement.


Not the type to commit without trying it first? Try the Golden Ratio 7-day challenge or grab a sample packet.


6. YouAligned™ Premium Online Yoga Classes and Programs
Find a comprehensive – and growing – selection of online yoga classes for every experience level. Whether you're new to yoga or ready to deepen your practice, our premium online yoga classes will help you reach your goals and have fun along the way. Enjoy individual classes or full yoga programs (5-8 video series) from top instructors.

And did you know? We plant a tree for every single class you complete. Enrich your life and give back at the same time with YouAligned™ Premium Classes.


Start your free 7-day trial today!


7. Liforme Alignment Yoga Mat
Now that you've got your online yoga classes squared away, find your soul mat! Liforme brings you their oh-so-popular alignment-based yoga mats. These yoga mats have a unique "AlignForMe" alignment system for correct placement in any pose. This is an excellent beginner mat to teach proper alignment so you can deepen your practice safely.

Liforme mats are wider and longer than standard-size mats, are made with sustainable materials, and have incredible grip.


Watch our review of the Liforme Alignment Yoga Mat


8. Audible
There is not much that is better for the mind then sitting down and reading a good book. But let's be honest, life is busy these days, and with all the distractions its hard to find the time to sit down and read. But that doesn't mean you can't listen to that best selling novel or that self-help book you've been hearing about. Audio books can be consumed at the gym, while your driving, while you out on a hike or walking your dog.

With Audible's free app, you gain access to a library of all the most popular books. With the Audible subscription you get a new book every month and 30% off any books after that.


Try Audible free for 30 days and see why people are loving this app.


Living a Healthy Lifestyle Just Got Easier
Mindful living definitely requires more effort – we must keep ourselves informed, aware, and on top of our health and wellness. But with healthy, mindful living as the new norm, we gain way more access to the resources and products that help us maintain a happy, healthy lifestyle.

Cheers to healthy living and reaching your personal best!

This article has been read 10K+ times. Bada bing!