This New Natural Deodorant Is Different In All the Right Ways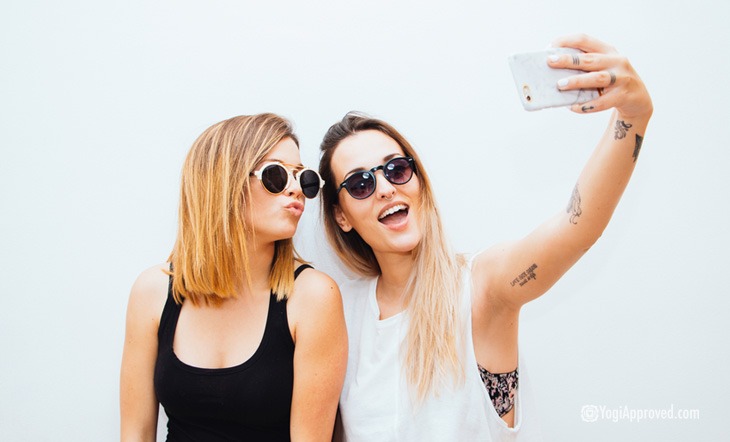 If you're committed to living a healthy lifestyle, then you're probably already aware of the importance in buying and using all natural products, from your skincare to your food and everything in between.

Our skin is our largest and most absorbent organ in our body, so it's incredibly important to consider what we're putting on it. This brings us to deodorant. The sad reality is that many deodorant brands use chemicals, aluminum, preservatives and other ingredients that are toxic and can be detrimental to your health.

Humble is NOT one of these brands.

Humble Brands offers an entire line of All Natural Deodorants that are cruelty-free, aluminum-free, paraben-free, and made with all natural, organic, and non-gmo ingredients all handcrafted in New Mexico. Choose your favorite scent from Essential Lavender, Essential Cedarwood, or Simply Unscented.


Quality Over Quantity
You know the feeling when you look at a list of ingredients and can't pronounce – let alone define – any of the names listed? That's not a good feeling, and also not a good sign about the product. That's what we love most about Humble – their deodorants are all made with five natural ingredients or less.

Their deodorants are all made with five natural ingredients or less.

Fun fact: Humble has the fewest ingredients of any deodorant on the market! Pretty cool, huh? We thought so. As it turns out, we don't need all those pesky parabens and creepy chemicals to avoid sweating and smelling bad. Humble uses natural ingredients like organic cornstarch to absorb moisture, baking soda for the deodorizer, and essential oils for the scent. Simple yet effective.


Did We Mention the Subscription Service?!
We're all busy. We'd all love one less item on our shopping list to remember. And as if completely natural deodorant that actually works isn't enough, Humble also offers a subscription service for their line of all natural deodorants.

So why not get your favorite deodorant delivered to your door?! The best part is the price tag. Sign up for $1 and get your first month free, then pay just $8 every three months to get your favorite Humble deodorant scent delivered – free shipping included!

Subscribe and get your first month for $1, or you can buy individually for $8 each. Shop this natural, effective deodorant at humblebrands.com.

Humble's Natural Deodorant is featured in our April edition of Our Favorite Things – Check that out here!

This article has been read 2K+ times. Feelin' the love!