5 Ways to Make Radical Self-Care an Everyday Practice
As the world begins to reopen, we can recall that busy, FOMO-ruled existence where making time for daily self-care practices were only aspirational and for others were essentially non-existent.
For those who traditionally prioritized their me time, it looked more like dining out with friends, travelling and regular massages, facials and mani-pedis – things that required the ability to be outside and were all on hold leaving a huge gap in their personal rituals.
Yet others who struggled with the idea of carving out time for self-care because they considered it overly self-indulgent or a distraction from responsibilities, began to realize the necessity for self-care, but were uncertain how to incorporate it when activities were limited.
And yet for others, the concepts and visuals of self-care represented in the self-care space, were exclusive and often inaccessible either by price point, availability, lack of exposure or context.
5 Ways to Improve Diversity, Inclusion and Equity and Make the Wellness Industry More Welcoming


The Need for Radical Self-Care Is Here to Stay
As the months ticked by, the realization that this was not a short-term disruption, stress levels continued to rise and the requirement for self-care became more apparent, but a vision of what that looked like was amorphous.
It was clear, however, that self-care was experiencing a radical shift in perspective. It was moving from being perceived as an indulgent treat only available to some, to being a critical daily component for maintaining holistic mental and physical wellbeing for everyone.
And not just during the pandemic, but for the months and years to come as we continue to navigate this new territory.
6 Essential Self-Care Practices That Will Help Reduce Your Anxiety
Whether identifying as a self-care enthusiast, as someone who had previously considered self-care a time waster, or felt underrepresented in the self-care landscape, we all began to embrace it.
We began understanding that prioritizing care of oneself would result in us being better versions of ourselves at home, at work and in the various roles and spaces we occupy.
The criticality became so apparent that professional and corporate organizations implemented employee self-care and mindfulness programs to provide mental health support in the workplace, realizing these unprecedented times truly required an unprecedented approach.

"Caring for myself is not self-indulgence, it is self-preservation, and that is an act of political warfare" – Audre Lorde

With a clear view of the benefits of prioritizing self-care, this quote takes on new meaning and reminds us that during those times when our calendars are filled to the brim and we are tempted to push self-care to the bottom of the list, it should actually be first.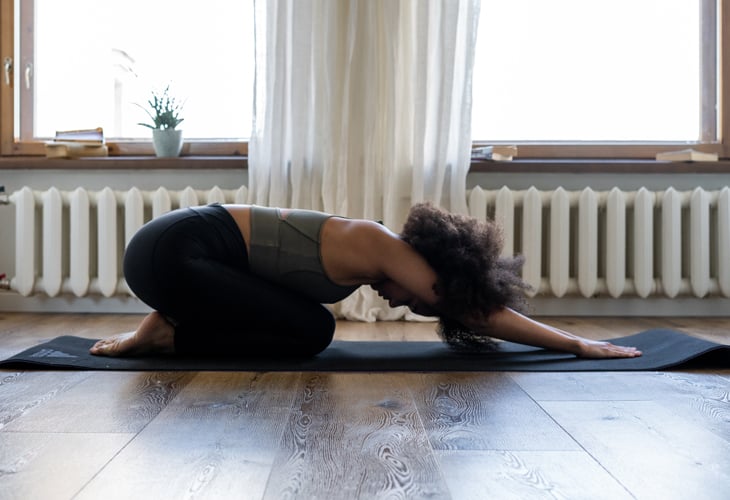 What Exactly Is Radical Self-Care?
Radical self-care is having the courage to choose ourselves and prioritize our own needs when we are being pulled in conflicting directions, based on the needs, desires or perceptions of others.
It is the act of moving beyond just understanding self-care conceptually to leaning into our divinity and actually practicing prioritizing our own needs knowing that we must fill our own vessels first to avoid pouring into others from an empty place.
It may also require unlearning previous methods of self-care that were based purely on helping us survive our fight or flight lifestyle and adopt those that support thriving even when our lives are undergoing constant change.

Radical self-care is having the courage to choose ourselves and prioritize our own needs.

Radical self-care is not a one size fits all proposition, but is inclusive and curated to meet individual needs based on what nourishes the soul and provides a solid foundation for us to operate from.
It represents self-care methods that can be seamlessly weaved into our everyday lives, meets us where we are and continues to evolve and grow as we do.
Enneagram Self-Care: The Best Routine Based on Your Personality Type


It Is Crucial That Self-Care Is Inclusive and Accessible for Everyone – Here's Why:
Wellness is not a gimmick or something that can be purchased, and there is no singular ideal method of self-care that helps us attain it.
Self-care is as unique as each person's life experiences and given the critical role it plays in our lives, shouldn't be limited to exclusive concepts with hefty price tags or hard to obtain products that make for great social media posts.




Many images of self-care reinforce a perception that self-care is a product only available to those who can afford it, either with money or time, are physically able or belong to a specific socioeconomic group.
When we don't consider the broader global human family and their unique and varied circumstances as part of the self-care conversation it demonstrates a lack of social awareness and does the collective a disservice.
These Influential Women in History Say Mindfulness Is Key to Fighting for Social Justice (Here's Why)
There should never be a feeling of exclusion or "otherness" in the self-care space because every human has the right to live their healthiest life possible, regardless of demographics or ethnography.
Radical self-care represents the ability for everyone to engage in daily acts of self-preservation and enrichment that help manage external stressors, preserve and reclaim our health and provide the mental and emotional support we require.
For one person that may include engaging in a relaxing activity like those mentioned when you search for "the best self-care tips" but for another self-care may be a simpler act like taking a nap, showering or regularly attending a therapy appointment.

There should never be a feeling of exclusion or "otherness" in the self-care space. Every human has the right to live their healthiest life possible, regardless of demographics or ethnography.

When we move away from making self-care inclusive and more accessible, not only does it broaden the scope of how it is represented, but also what the benefits are and who it benefits.
It creates an equitable space for healing and improved mental and physical wellbeing for all.


Here Are 5 Accessible Ways to Incorporate Radical Self-Care Into Your Daily Life: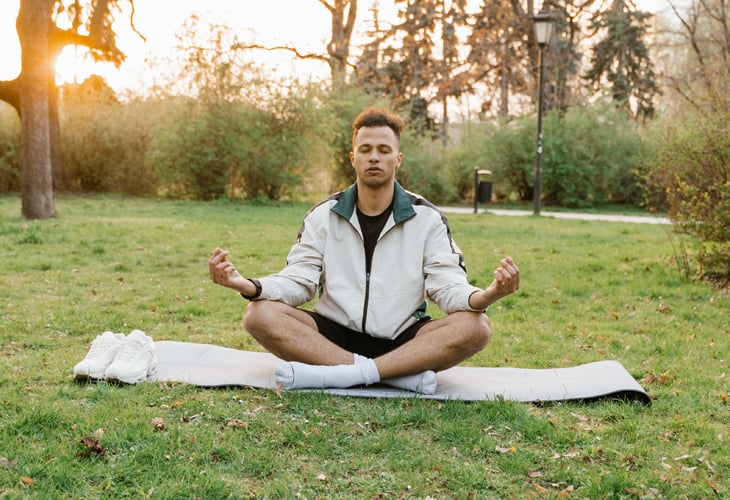 Whether you're looking to create a self-care practice for the first time or make additions to an existing practice, read on for practical and easy ways to incorporate radical self-care into your everyday life.

1. Take Mindful Moments
This simple and easy practice can take anywhere from 2-10 minutes, depending on individual need and can be done almost anywhere.
With eyes closed, take several deep cleansing breaths, rolling shoulders back and adjusting to straighten the posture and check in by asking ourselves what we need for the moment, the day or the week.
Ideally, once the answer reveals itself, it should be something that can be provided then. If not, then carve out time to make a plan for how you will satisfy that need for yourself.
This can be something like realizing that taking a midday walk provides significant stress relief, improved focus and boosted creativity and once you identify what you need, it becomes much easier to consistently give it to yourself.
Practice These 8 Simple Exercises to Infuse Your Day With Mindfulness

2. Move Like You Mean It!
Movement is medicine both for our physical wellness but also for our mental health and it does not have to equate to an hour or two workout session, but can be broken up into multiple activities spread throughout the day.
For example, if your goal is to workout one hour per day, this can look like breaking your movement practice up across your day in three 20 minute sessions.
It takes commitment and planning, but many find it less stressful to find these small increments of time daily vs. blocking an hour of time.
We know the physical benefits of movement, but it also helps with stress relief, strengthens mental focus and improves sleep.
Simple ways to achieve these benefits can be by incorporating a quick walk outside, dancing to a few of your favorite tunes or doing a few stretches or bicep curls during a call when you're not speaking – camera off of course.
Have you tried moving with us on YA Classes yet?
Explore hundreds of online yoga, fitness, and wellness classes on YA Classes by YouAligned. We plant a food-producing tree for farming communities in West Africa for every class our members complete! Try it free for 14 days.

3. Daily Attitude of Gratitude
There are clinical studies now that support the benefits of keeping a daily gratitude practice through journaling or similar activity.
The simple act of focusing on what we are grateful for can help us reduce negative thoughts and shift our perspective toward seeing what is positive in our lives and all that we have already accomplished.
Often, we can get caught in the trap of only seeing what we have yet to do on our endless To-Do list or achieve in life, this practice supports us pausing in the moment and celebrating ourselves and our loved ones for where we are and how far we have already come.
There is so much self-affirming and confidence building in finding gratitude even in what we consider our smallest wins.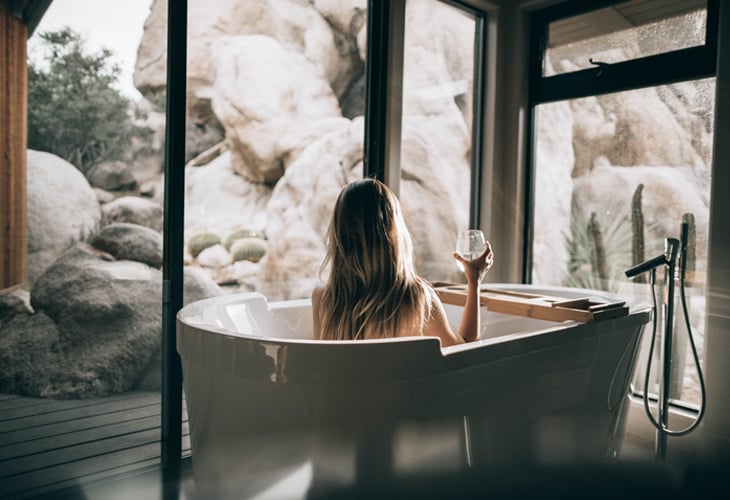 4. Create Your "No" List
As much as we lean into what "To Do" in self-care, of equal importance is identifying things to stop doing.
Establishing healthy boundaries and getting comfortable with saying no to what does not serve, align or nourish us, is one of the greatest acts of radical self-care that we can develop.
By incorporating this one, we may find that it frees up time in our schedules we didn't previously believe we had available to commit to ourselves. It also ensures that we are devoting our time to the people, spaces and activities that matter most. How beautiful is that?

5. Pick Your Power Word
Choosing a power word creates intentionality in not only developing but committing to a daily self-care practice. It becomes our personal mantra that can help align our self-care activities with what we need and matters most.
For example, on a day with a demanding schedule and full of distractions, choosing the word "Focus" can motivate us to stay on track with the day's projects and commitments.
Power words can serve as an affirmation that guides our mood throughout the day and can provide an emotional anchor, grounding us during stressful or challenging moments.
They can also inspire us to stick to our goals on a daily basis and support us in building healthy habits.
17 Ways to Boost Positive Self-Talk When You Feel Down and Full of Self-Judgment


Radical Self-Care: The Takeaway
As we begin to recover from what may have been one of the most difficult collective experiences we could have ever imagined, it is important not to lose sight of the importance of self-care and fall back into the habits of being overly booked and busy.
We know that we cannot control the circumstances that we encounter, but radical self-care gives us the tools to manage stress, build resilience and preserve healthy boundaries.
While every item on this list or others may not be for you, that's ok.
The most important thing to remember about self-care is that it is really all about YOU – to identify, embrace and indulge in whatever elements bring you peace, nourishment, joy and enhanced wellbeing for your life's journey.
This article has been read 3K+ times. Feelin' the love!