Wondering What to Expect at a Yoga Festival? Here's the Insider Scoop
If you've ever contemplated going to a yoga festival, ponder no more and make like Nike – JUST DO IT! Imagine that overwhelming sense of joy and peacefulness you feel after a yoga class. Now multiply that by a thousand. The calming incense of your yoga studio does not compare to the great outdoors where most of these yoga festivals are held.

Behold the majestic beauty of nature, from mountains and canyons, to oceans and sunshine. Experience Savasana on top of a hill where you can feel the breeze and immensity of the earth beneath you.
But back to reality for a moment! There are a few things you should know before you embark on such an adventure.

Here's What to Expect At a Yoga Festival
Based on my personal experience, here is what to expect at a yoga festival (note that all yoga festivals are different and everyone sees them through a different lens).

First thing to expect is, well, EVERYTHING
Expect everything and anything to happen. I'm talking yogis doing handstands at the local stores near the festival. When you take the shuttle to your next yoga class, don't be surprised when yogis are swinging from the handlebars.

Expect to see all walks of life, from college kids, to hippies, to couples old and young.

Just imagine putting a bunch of free and wild spirits in one single place (Hello, Woodstock?). Don't let this startle you; it's a positive and contagious energy. You'll soon find yourself dancing barefoot to the music.

Expect to make new friends
You may just wind up in an AcroYoga class balancing on some stranger's hands and feet. Look forward to laughing with foreigners and that wise person who backpacks solo across the country.

Sure, we hear it all the time in the yoga world: "Yoga does not judge, compare, or compete . . . we are all one."

Well, that's never been truer than at a yoga festival. As you OM in unison with these people, you sense the oneness, you realize that you are not alone, and that hundreds and thousands of people are here searching for the same thing: connection.

Count on diverse and inspiring teachings
Depending on the yoga festival, you may have teachers from all over the world. We all love our yoga teachers back home, but festivals remind us that there is a vast world of knowledgeable teachers to tap into. Teachers who may touch your heart like no teacher has back home.

You may be lucky enough to encounter renowned teachers such as Kathryn Budig, as I did at a Wanderlust festival once. She told us in one of her yoga classes that "fear gets in the way of our truth." Expect certain words of wisdom to stay with you forever as this quote has for me.



Some yoga festivals will even offer lectures from a range of topics such as "Hindu Deities" and "Psychology and Yoga." Expect your mind to be expanded and transcended. You may go to a festival just to have a good time, but you will come to find that there are lessons lurking everywhere.

We learn, especially at yoga festivals, that teachers are the shifters of humanity. They shift the way we think, thus forcing us to grow and blossom as human beings.

A Few Final Words of Advice on Yoga Festivals
Consider the weather, because a lot of them are outdoors. Take into consideration the ticket options such as money-saving 'early bird' tickets and camping packages (some yoga festivals have the option of camping, which may be a cheaper alternative to a hotel).

Before you start packing your bags, find a festival that resonates with you. You can start small with a local festival, or go big and travel halfway across the country (or globe, for that matter!). Do your research to find which teachers will be where. Look at the schedule to see what kind of yoga they'll be offering.

Sign up for the festival's emails ahead of time so you can know about discounts and when tickets go on sale. Above all, embrace the beauty of yoga and community, and just have fun!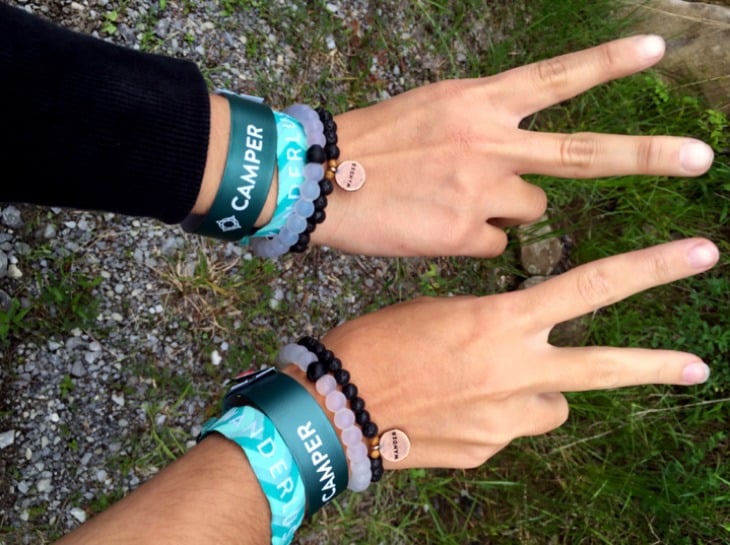 This article has been read 716 times. Share it and spread the love!