What's in Our Yoga Bag This December? (Video)
The editors of YouAligned.com love yoga and everything related to living a healthy and natural lifestyle. We pride ourselves on keeping our pulse on the industry, and we take reviewing the latest trends and products very seriously. The Editor's Bag is a monthly recurring article featuring all our editor's latest finds that we want to share with you! You can expect a wide range of goodies, from yoga clothing and accessories to jewelry, healthy snacks, skin care products, and beyond – everything that aligns with your healthy, active, yoga lifestyle. You never know what fun stuff we'll find next, so stay tuned!

Watch the video below to see what we've got in our yoga bag this December!



Jala Clothing
SUP Yoga Legging in Winter Garden ($76) Vegan Bra ($64) and Poncho Top ($52)
This outfit will have you dressed to impress, whether you're making the trek to and from yoga, while you're on your mat, and when you're out around town. This Jala Clothing outfit is versatile, comfy, and fashionable – great for winter but also appropriate all year round. The SUP Yoga Leggings are lightweight and made to go from land to sea – perfect for all you stand up paddle yogis and hot yogis out there. The vegan bra is the intersection of sexy and practical, with a cute center strap down the back, and the super soft poncho can be worn over the bra, or incorporated into any outfit ensemble – we just love the sassy side slits. Great outfit!

---
Jewelry by Andrea
Silver Om Bracelet ($59.80) and Healing Hands Bracelet ($87.40)
Jewelry by Andrea is a mindful jewelry company for your yoga lifestyle. Their mantra? Wear what you love and the rest will follow. When you wear mindful pieces made with intention, you empower your self-expression. The Silver Om Bracelet is made with elegant brushed agate stones in a stretchy double wrap bracelet adorned with an Om symbol, helping you feel grounded and rooted in intention throughout the day. Agate brings protection and OM is the sacred sound or vibration of the Universe. The Healing Hands is a beautifully unique silver plated bracelet featuring two delicate hands representing Hamsa, bringing you blessings and protection. All jewelry items come packaged in adorable little jewelry pouches – great for gifting!

---
Wild Zora
Meet & Veggie Bars ($3.39/pack or $16 for 5)
Looking for a healthy snack without grains or gluten or soy or added sugar but without compromising the flavor? Traditional beef jerky is delicious and satisfying, but it's packed with nitrates, MSG, and saturated fat. Plus it's so salty and tough – not the ideal snack for you or your family. Enter Wild Zora – the original meat and veggie bar. Offered in beef, lamb, and turkey, these Zora bars come in a variety of uniquely tantalizing flavors. From BBQ beef bars with kale, tomato, and red peppers to Mediterranean lamb bars with spinach and turmeric, there's something for everyone. Made with 100% grass-fed and free-range meats and each containing one serving of organic fruits and veggies, this is a healthy and flavorful revamp on beef jerky that you'll feel good about eating and feeding your loved ones.

---
Quinntessentials
Room and Body Spray in Sage ($14)
Sage has traditionally been used to clear a space with its cleansing and purifying properties. The Sage Room and Body Spray by Quinntessentials takes this smudging ritual into the 21st century in a high-quality, easy to use spray that works just as well as body spray as it does for freshening up the room. Made from purified water and a custom blend of essential oils featuring Common Sage, this is great for clearing the air in your home, before your yoga or meditation practice, or even for yoga teachers to use at the end of a class. The smell pervades the space you spray it in without being overwhelming and has a delicate lingering scent long after you spray.

---
Primal Pit Paste
Natural Deodorant Jar in Coconut Lime ($8.95)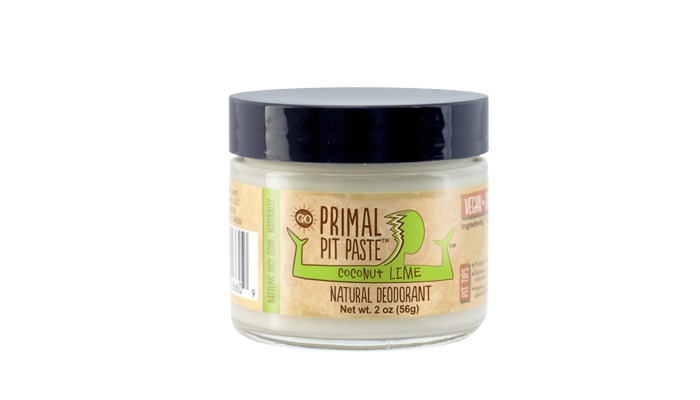 If you don't know about Primal Pit Paste, let's change that! Typical deodorants that you find in the grocery store are full of seriously bad for you ingredients. While nobody wants to smell like b.o., nobody should sacrifice their health to avoid the stench. The solution? Primal Pit Paste is an organic deodorant made with baking soda, which neutralizes the bacteria that causes odor; coconut oil, which has antimicrobial properties; and shea butter to smooth your delicate underarm skin. The result? A healthy, all natural deodorant that actually works! It works throughout the day and even stands up to your yoga or gym routine without leaving white residue. We just love this natural yet effective pit paste in refreshing coconut lime scent.

---
RAD Roller
Rad Rod (pressure stick) ($39) Rad Helix (DNA inspired roller) ($49)
Step aside, foam rollers – Rad Roller is coming through and offers many more features to enhance the traditional foam roller function. The Rad Roller Helix is a DNA-inspired roller that helps flush out toxins and enhance your spinal range of motion through its unique anatomically shaped design. Get creative and use it on your upper back, neck, and even calves and quads for the ultimate restorative and therapeutic muscle massage. The Rad Roller Rad Rod is a pressure stick that feels euphoric on those hard to reach areas that need extra TLC like your quads and calves for myofascial release. Its slender design allows you to control the amount of pressure to help release toxins and relieve tight muscles. The two can be used separately, or thread the Rod through the Rad Helix center and use them together. This is quite the dynamic duo for effective therapeutic relief.

---
Xlear
Xlear Sinus Care Xylitol and Saline Nasal Spray ($14.99)
Whether you are suffering from allergies, other sinus issues, or looking for a safe and effective way to keep your nasal passages clean and clear, Xlear (pronounced "clear") Xylitol and Saline Nasal Spray is what you need. Saline spray is often used to cleanse the sinuses, but Xlear has combined it with xylitol, a powerful ingredient in pump spray form to wash away pollutants and irritants, moisturize, and soothe your nasal passages. It is especially important during cold and flu season to keep your sinuses clear to help avoid getting sick, but most products contain ingredients that actually dry out your nasal cavity and can even be habit-forming! Xlear is drug free and all natural, making it safe for daily use and ideal for year-round sinus health.

---
YUNI
No-Rinse Cleansing Foam ($19)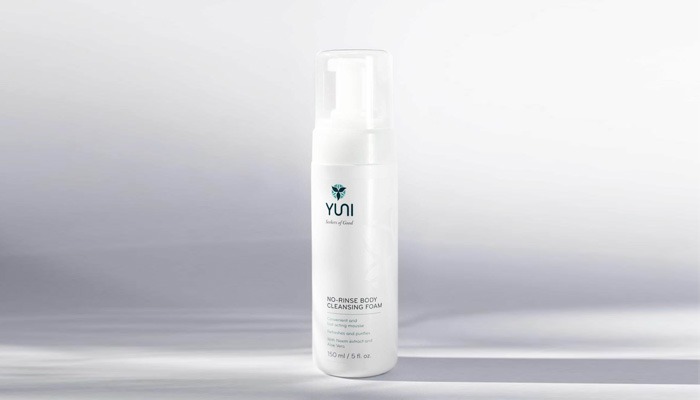 Some days you just don't have time to take a shower after yoga or the gym. We all have demanding schedules, and YUNI has developed a No-Rinse Cleansing Foam as a convenient way to clean and freshen up on the go. You won't have to feel grimy or sweaty when you're running late – simply pump the Neem extract and Aloe Vera mouse directly onto your skin and gently rub it in until absorbed. Made with a light aromatic blend of essential oils, YUNI's cleansing foam will leave your skin feeling soft, soothed, and refreshed in seconds. Keep a bottle in your gym bag for convenient cleansing on the go!

---
Sivana Spirit
Nepalese Gheri Yoga Bag ($49)
This is a uniquely fresh spin on yoga mat bags. Say goodbye to that sometimes awkward yoga mat-size yoga mat bag, and say hello to a much more compact and functional bag! About the size of a small briefcase, you can fit your laptop, yoga mat towel, outfit, wallet, etc. inside the bag, which features convenient exterior and interior zipper pockets. But where does the yoga mat go? On the bottom – secured by two handy straps with adjustable buckles, making this one of the most versatile yoga mat bags we've seen. The design is a traditional Nepalese woven gheri, 100% cotton, and made in Nepal. Distinctive, convenient, and functional!

---
Yoga Design Lab
Aegean Mat ($68)
For any yogi who loves to practice yoga with a mat and yoga towel, the Aegean Mat by Yoga Design Lab has your name written all over it. This eco-friendly mat is a mat and towel yoga mat combination – two in one! Your walk to and from the yoga studio just got a lot easier! This lightweight mat is slip resistant (pro tip: spray it with water before you practice for even more grip and traction) with a natural tree rubber base and an absorbent microfiber top layer. Did we mention that it's machine washable and comes with a handy carrying strap? This mat is not only beautiful, but practical in every sense of the word.

---
See you next month,
Your friends at YA

This article has been read 1K+ times. Feelin' the love!