What's In Our Yoga Bag This January?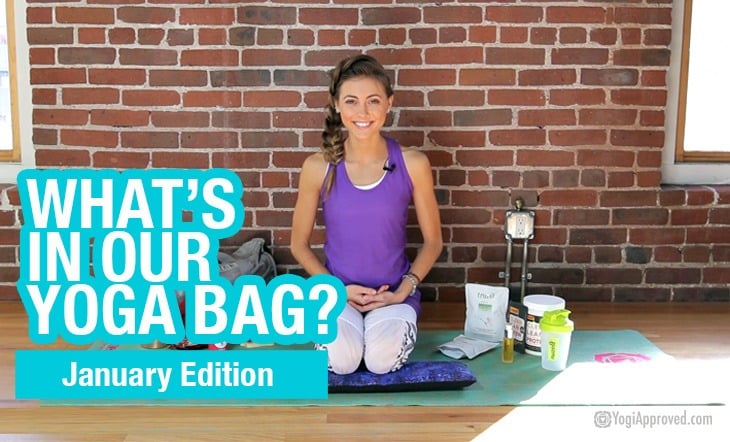 The editors of YouAligned.com love yoga and everything related to living a healthy and natural lifestyle. We pride ourselves on keeping our pulse on the industry, and we take reviewing the latest trends and products very seriously. What's in Our Yoga Bag is a monthly recurring article featuring all our editor's latest finds that we want to share with you! You can expect a wide range of goodies, from yoga clothing and accessories to jewelry, healthy snacks, skin care products, and beyond – everything that aligns with your healthy, active yoga lifestyle. You never know what fun stuff we'll find next, so stay tuned!

Watch the video below to see what we've got in our yoga bag this January!



Sadhana Clothing Racerback Tank ($38) and White Printed Mesh Legging ($88)
This outfit ensemble by Sadhana Clothing is fun, flirty, and functional. The Racerback Tank (featured in purple in the video) is made of a high quality spandex and polyester blend. The result is a very breathable, lightweight material that dries fast – ideal for the gym, yoga, hot yoga, or any outdoor activities. The White Printed Mesh Leggings are buttery smooth against your skin, made from a blend of spandex and nylon. They work great for yoga, the gym, pilates, dance, and your life off the mat. The cute mesh accents on the knees and calves create a slimming effect and give these unique leggings a flirty flair. What a cute pairing!

YogaKneez Blue Galaxy Pad ($33)
YogaKneez is a yoga pad to enhance any yogi's practice. It offers two sizes: short (20 inches long for $30) or extended (24 inches long for $33, as seen in the video). Whether you're a beginner yogi still learning even weight distribution, a yogi who suffers from arthritis or other forms of joint pain, or any yogi looking for more comfort and support in certain poses, YogaKneez is your new yoga companion for a pain-free practice. Offered in numerous beautiful prints, colors and designs, you'll have a hard time choosing just one! We love the extended size Blue Galaxy YogaKneez and you can shop it here.

Sweathouse Saucha Spray ($16)
Inspired by a hot yogi, the Saucha Spray by Sweathouse is the solution to the stink! "Saucha" is Sanskrit for cleanliness, and Saucha Spray delivers just that – for yoga clothing, mats and gear, and beyond! This natural, two ingredient (white vinegar and pure lavender) cleaner spray is safe enough to use on clothing, mats, gym bags, and even on your pooch (tested and proven effective). For your yoga clothing, simply turn it inside out after each use and spray in the Y region (armpits, crotch, etc.) to dissolve nasty odors caused by the bacteria in your before they seep in and stay for good!

Lauren Brooke Cosmetiques – Organic Facial Serum ($24)
The Organic Facial Serum by Lauren Brooke Cosmetiques is made with nourishing jojoba oil, anti-inflammatory evening primrose and other natural, organic, and non-GMO ingredients that provide your skin with antioxidants and necessary vitamins to keep your skin soft, supple and radiant. Apply the serum to your face and neck daily to increase the elasticity of your skin and get a great dose of anti-aging properties. The formula is lightweight and non-greasy, so you can apply it beneath your makeup for a natural, oil-free, and hydrated look that lasts all day.

Sunsweet D'Noir Prunes ($2.75)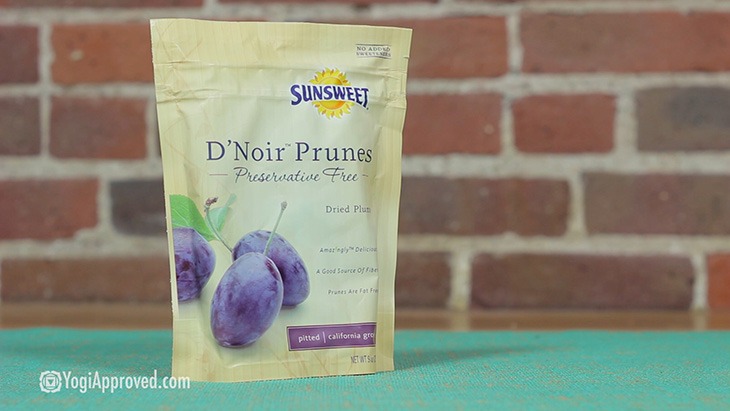 Simple and delicious, the D'Noir Prunes by Sunsweet are the perfect snack. They don't have a single extra ingredient – just prunes, packed at the height of freshness in California with no added preservatives, salt or sugar. The D'Noir Prunes taste great and offer a variety of great health benefits from bone, heart, and digestive health, to weight management and sustained energy throughout your day. Sunsweet's D'Noir Prunes are the smart, healthy, and delicious snack choice. Find some today at your local grocer.

NuZest Clean Lean Protein ($44.95) and NuZest shaker ($7.95)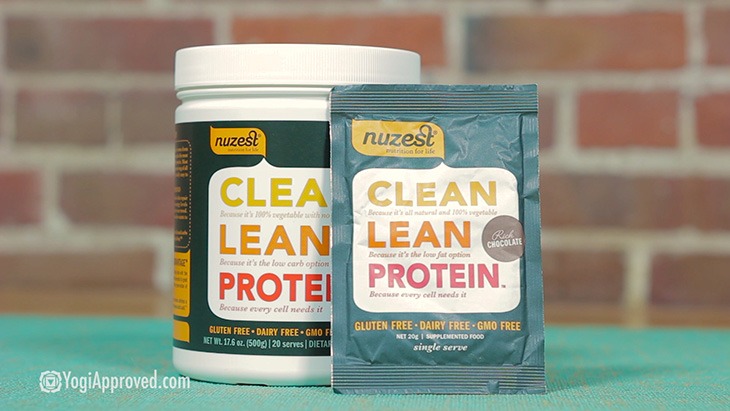 Whether you're a carnivore or a vegan (or anything in between), NuZest is your one-stop-shop for all your protein needs. Made from 100% vegetable protein, this delicious and highly nutritious protein (featured in vanilla flavor in the video) is gluten-free, dairy-free, GMO-free, vegan, and alkaline! NuZest's Clean Lean Protein packs a punch with 21 grams of protein per serving, in addition to all 9 amino acids and much more. Protein builds strength and repairs muscles. Give your body what it craves, and while you're at it, pick up the quality, BPA-free NuZest 500ml shaker (featured in green) for a convenient way to mix your protein shakes on the go.

Truist Intensive One Step Moisturizing and Conditioning Socks ($7.49) and Gloves ($7.49)
The winter months are tough on your skin – the colder weather dries out your skin, and sometimes lotion just doesn't cut it! Enter One Step Moisturizing and Conditioning Socks and Gloves by Truist Skin Care. Truist is dedicated to high-quality, natural products that nourish and hydrate your skin without any harsh or harmful ingredients. The handy packaging makes these socks and gloves ideal for gifting or traveling. The socks and gloves deeply moisturize your feet and hands in as little as 15 minutes! They are infused with vitamins A and C, aloe, avocado, and jojoba for the maximum hydrating experience.

Vasanti Health Tamba Cup ($29.99) and Tamba Pani Jug ($72.99)
In Ayurveda, drinking water that has been cleansed and ionized in a copper vessel is a common practice. Copperized water is a natural antioxidant that helps balance the three doshas of our bodies (kapha, vata and pitta). Copper-infused water recharges the vitality of your drinking water. It ionizes, energizes, and balances the pH, making the water "alive" again. This energized water is better absorbed by your cells and therefore enhances hydration. Drink 8 ounces from the Tamba Cup or hold up to 42 ounces of water in the Tamba Pani Jug – great for the entire family, dinner parties, or drinking copper-infused water throughout the day.

LeSportSac Gym Duffle Glimmer Hearts Print ($138)
LeSportSac is known for making quality, versatile, and unique bags. From totes to purses to gym bags, this company is an authority on all things bags! The Gym Duffle in Glimmer Hearts print is an excellent companion for your fitness and yoga practice. With a variety of accessible interior and exterior pockets, in addition to a detachable zipper pouch on the inside for shoes, soiled garments, snacks, etc., this LeSportSac duffle is practical, versatile, and adorable! The best part is it's just the right size – it can fit all your belongings while remaining a medium-sized duffle – ideal for a gym bag, a travel carry-on, and going to and from the yoga studio.

Affirmats – Custom Mat ($110)
Affirmats has established itself as a yoga mat company that creates high-quality, durable, slip-resistant yoga mats with a powerful message. In yoga, we often begin the practice by setting an intention, typically in the form of a phrase or mantra. With Affirmats, that intention will remain in the forefront of your mind – and mat! With sayings adorning the top of your mat like "breathe in love" or "i am enough," your yoga mat can offer you a positive message when you need it. Want to express yourself even more and create your own? You can do that too with a custom creation like the one you see featured in this video!

Thanks for watching!! Join us next month!

Your friends at YouAligned

This article has been read 2K+ times. Feelin' the love!

YouAligned is an online yoga, health and wellness publication for your life on and off the mat. We are here to help you live happier, healthier, more fulfilled lives. Yoga is our passion. Your healthy lifestyle is our obsession!