Yoga for Beginners – Learn Downward Dog, Plank, and Chaturanga (Free Class)
There are certain yoga poses you'll practice nearly every time in a Vinyasa style yoga class. There are three key poses that you're pretty much guaranteed to practice in every Vinyasa class: Downward Facing Dog, Plank, and Chaturanga.

In this 12-minute video from the Intro to Vinyasa Yoga bundle, we will break down the foundations of these three yoga poses so you learn proper alignment, muscle engagement, and the inside scoop on how to practice these poses safely and effectively. You will come away feeling strong and confident in your Down Dog, Plank, and Chaturanga practice.



Interested in taking more classes from this 6-class video bundle?
Check out the Intro to Vinyasa Yoga bundle here.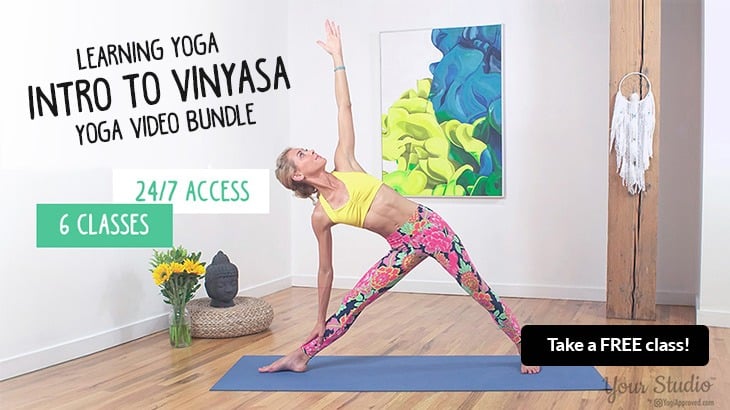 This article has been read 3K+ times. Feelin' the love!

YouAligned
YouAligned is an online yoga, health and wellness publication for your life on and off the mat. We are here to help you live happier, healthier, more fulfilled lives. Yoga is our passion. Your healthy lifestyle is our obsession!
You may also enjoy

Want to learn how to handstand? It's a very challenging yoga pose but this free online yoga class will teach you the basics of how to hanstand!

YouAligned