10 Minute Yoga Sequence for Stress Relief (Video)
This yoga sequence is all about stress relief!
Today, we are here to destress, relax, and calm down. Grab your yoga mat and anything else you can bring into your space to make it feel sacred and safe.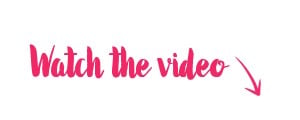 Featured in the video is the Miracle Essential Oils Exhale blend, which is a mix of peppermint, eucalyptus, frankincense and more to cultivate deep, conscious breathing – a major contributing factor in alleviating stress. There are also a few drops of lavender, which helps calm both mind and body.
These 10 Poses Can Help Relieve Stress


Yoga For Stress Relief
If you suffer from stress and anxiety, you're not alone. Millions of people experience stress on a regular basis, but the good news is that yoga and meditation can help!
Follow along with Ashton August in this 10-minute yoga sequence for stress relief. She begins the yoga practice with a short guided meditation to cultivate happiness and relieve stress. From there, Ashton leads you through a short yet powerful sequence to relieve stress, reduce anxiety, and help you find peace, relaxation, and calm – now.
Get ready to feel good!
This yoga sequence consists of the following poses:
Sukhasana (for the opening guided meditation)
Childs Pose
Extended Puppy Dog Pose
Downward Facing Dog
Headstand (optional – variations included)
Pigeon Pose
Happy Baby
Reclined Butterfly Pose
Legs Up the Wall (no wall needed)
Savasana

Looking for more yoga tutorials and yoga tips? Check out our full library of Yoga articles here

Did you like this yoga sequence? Share it to spread the stress-free love, and let us know what you thought in the comments below.

Psst! Have you subscribed to the YouAligned YouTube channel? Stay up to date on all of our latest yoga pose tutorials, free yoga sequences, healthy and delicious recipes, product reviews, and more!

This article has been read 5K+ times. Feelin' the love!