13 Minute Yoga Sequence for Summer-Ready Abs (Video)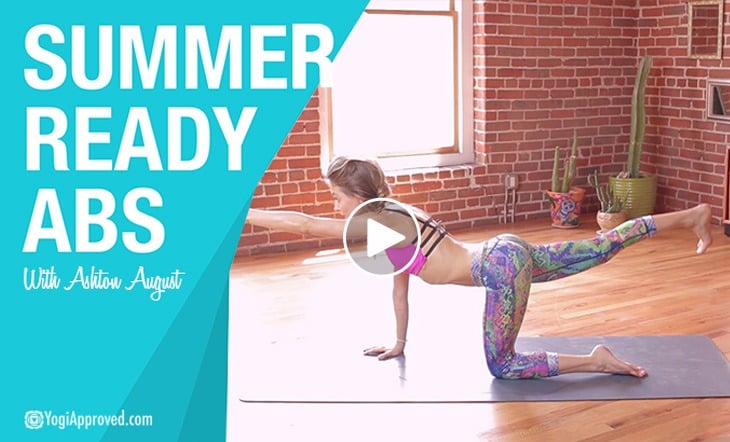 This 13-minute yoga sequence is all about the core!

A strong core means great looking abs and a healthy spine. Many of us seek strong, defined abs, but traditional crunches and other old-school techniques only focus on certain abdominal muscles, which means that the rest are being neglected.

Therefore, it is important to practice a variety of different core workouts to ensure you're giving all your abdominal muscles the love and strengthening they deserve! A strong core also translates to a strong and healthy spine, because a strong core will support your spine in yoga and other physical fitness exercises.

Follow along with Ashton August as she shows you her favorite yoga poses for abs.




This sequence consists of the following yoga poses:
Sunbird Crunches
Plank Pose (with step-outs)
One Leg Chaturanga Flow
Mountain Climber Variation
Downdog Crunches
Fallen Triangle Leg Lift
Fingertip Abs Flow
Navasana / Boat Pose
Medicine Ball Flow
Reclined Butterfly Crunches
Clamshell Crunches

Have any other abdominal exercises you want to share with us? Have any questions about what we covered in the video? Please share in the comments below – we love hearing from you!

This article has been read 20K+ times. Bada bing!