Acro Yoga Surfing (Video)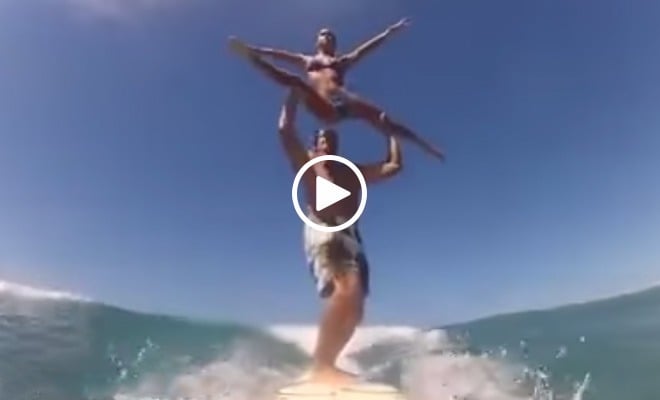 We've all seen jaw-dropping surf videos, and we've all been inspired by beautiful and graceful acro yoga videos. But have you ever seen the two put together for one incredible demonstration of strength, poise, and muscle control? Well, you're about to!
Introducing one of the coolest, most impressive video of surfing merged with acro yoga that we've ever seen! The video quality might not be the best but hey, these two surfing yogis had other things to focus on. Enjoy!




This article has been read 567 times. Share it and spread the love!

Johnny was born in Rasario, Argentina and moved to the Big Apple when he was a teenager. There he found his three passions: yoga, writing and his pet chinchilla Henry. And yes, you guessed it, Johnny likes Star Wars.