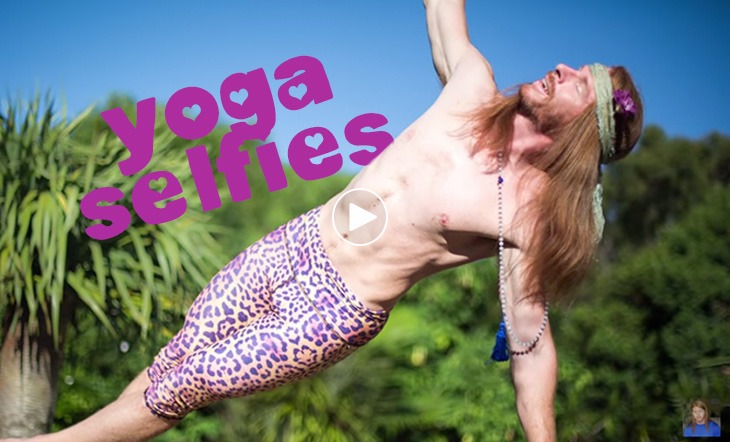 JP Sears and the Importance of Yoga Selfies (Funny Video)
There's a constant discussion in the yoga community of whether it's completely acceptable or downright blasphemous to post all these yoga selfies – or what some are referring to as "yoga porn." Then there's JP Sears . . . the dude who we can always count on to lighten up the mood, bring a smile to our faces, and remind us to not take anything – especially our yoga practice – too seriously.

He's shared videos on everything from "what's wrong with yoga" to meditation, to coconut oil.

But we must say – this parody on Instagram, yoga selfies, and yoga photo shoots may just take the cake. Watch it and decide for yourself, but prepare to laugh . . . a lot.




This article has been read 6K+ times. Feelin' the love!

Johnny Jedi
Johnny was born in Rasario, Argentina and moved to the Big Apple when he was a teenager. There he found his three passions: yoga, writing and his pet chinchilla Henry. And yes, you guessed it, Johnny likes Star Wars.
You may also enjoy

This funny yoga spoof is a great reminder to not take your yoga practice - or yourself for that matter - too seriously.

Ashton August