Product Review: Vegan Cuts Beauty and Snack Subscription Box

Today's yogi cares about their body and what they put in it and on it. The scary fact is that today's beauty products and snacks are heavily processed, chemically produced and are often made with animal byproducts and cruel manufacturing practices. It can be difficult and time consuming to identify vegan-friendly products.

While you can easily do the research yourself and find out about smart product choices that are vegan and cruelty-free, organic and/or natural and free of GMOs, preservatives and chemicals, you can choose a professional curation service that does the legwork for you. Vegan Cuts does just that, and it is the only subscription box that I have found that offers both a Beauty and a Snack box.

I received both the Beauty and the Snack Box in one very large box that was quite heavy. Each box has individual "spoiler cards" that outline what's in them.

Here is the video of the unboxing of both boxes for your viewing pleasure:


Here's a rundown of what was in my Beauty box:
Modern Minerals Eyeshadow in Champage – This loose eye shadow gives a great gold accent to eyes and can be used as a face highlighter too!
Crazy Rumors HibisKiss Lip Color – This goes on smoothly and smells good enough to eat!
Color Club Nail Polish in Snow Queen – This deep purple polish is 3-free and is a great winter deep purple.
Gourmet Body Treats Sugar & Spice Scrub – This scrub smells amazing and is a great exfoliator for my dry winter skin.
Dermorganic Shampoo & Hair Repair Mask – Both items have a light, pleasant scent and are great hair products for clean and restored hair.

And, here's a rundown of what was in my Snack box:
Munk Pack Raspberry Coconut Oatmeal Pack
Bob's RedMill Gluten-Free Apple Blueberry Granola
Sant The Dried Superfruit (that transforms into a fresh) Beverage
Athletic Greens Superfood Cocktail
Go Raw Organic Real Live Apricot Bar
Mediterranean Snacks Rosemary Baked Lentil Chips
Manitoba Harvest Hemp Foods Hemp Pro Vanilla and Chocolate Plant Based Protein Powder
Fruigees 24 Carrot Orange Flavored Creamy Fruit Snack Drink
ProTings Chili Lime Baked Crisps
Skout Organic Trailbar in Chocolate + Coconut
Rawr Bar in Very Berry Kale
When I was opening my Snack box, I felt like it was the energizer bunny – it kept going and going and going. Here are a few of my favorite snack items:

1. ProTings Chili Lime Baked Crisps: This single serving bag of protein-packed crisps clocks in at 120 calories while delivering you 16 grams of protein! They are gluten-free and taste a-maz-ing. I am not a big meat eater, so I love to find meatless alternatives to get my daily protein and these will become a go-to purchase for me.

2. Athletic Greens Superfood Cocktail: Designed for active individuals (yogis included), this natural superfood delivers you 12 servings of fruits and vegetables per single-serving packet. Each 40-calorie serving delivers 4 grams of protein and is packed with essential probiotics and enzymes that promote digestion. Now, you can take your daily requirements of fruits and veggies in an easy-to-drink powder.

3. Sant The Dried Superfruit Beverage: I am an eight-plus cups a day tea drinker, and I do not drink cold liquids, so the second I saw them in my box I couldn't wait to drop these superfruits into warm water and let them work their magic. As soon as they hit the hot water, the water started turning pink and 30 minutes later my water was a deeper red. The infused water tasted amazing.

Each of these boxes will cost you just $20 (each) with free shipping in US! The Beauty box introduced me to new natural and vegan brands that offer high-quality products. The Snack box really impressed me as it was overflowing with healthy treats that help satisfy my sweet and salty cravings.

The Vegan Cuts Beauty box is ideal for anyone who wants to experiment with natural and organic beauty products without committing to a full size product. The Snack box is ideal for everyone – it provides you with travel-size healthy treats that take the guesswork out of ingredients.

Vegan Cuts is an excellent value for your money, and it is officially Yogi Approved.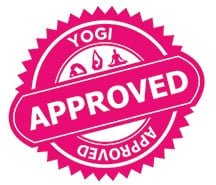 This article has been read 202 times. Share it and spread the love!