What Is Buti Yoga? Here's Why So Many Are Drawn to This Unique Practice
You know when your favorite song comes on and you can't help but smile and dance? You know when you wear your favorite outfit plus you're having a great hair day, and you feel so confident and beautiful? You know when you see your best friend after a hard week and you immediately feel at ease?
These are the feelings that Buti Yoga evokes.
"Buti" is a Marathi Indian term for "the cure to something that's been hidden away or kept secret." Buti is a practice of going within to discover your true power and full potential. It becomes the cure to any previous disillusionments of fear, lack, or weakness.

Buti shows you what you're truly capable of, and that is the secret that you unlock with this practice.

You can learn all about this from Bizzie Gold, the founder herself . . . But more on that later.


What Is Buti Yoga?
Buti Yoga is a powerful blend of Vinyasa-style yoga, dance, HIIT, primal movements, and plyometrics. It is not your guru's yoga. Buti is for the boss babes. Buti is for every woman and any man comfortable enough with his sexuality.
This unique style of yoga incorporates movements that our bodies crave, and that our body's systems flourish from. Our hormones are balanced, our chakras are aligned, and we nourish the health of our endocrine system. In short, Buti Yoga packs a BIG punch.
Buti unlocks your full potential; it activates the spark that dwells deep within you waiting to be let out. It celebrates your feminine energy. It celebrates everyone's feminine energy. Because you don't have to be female to have feminine energy. Everyone has shades of masculine and feminine, light and dark, yin and yang.


What to Expect In a Buti Yoga Class
The practice, physically, is incredibly challenging. But it's all levels friendly and entirely approachable. You begin where you are, with what you have. And through this journey, you learn acceptance, compassion, and self-love.
This is definitely not an ordinary yoga practice. From the music to the attire and infectious group energy, Buti won't be like a typical yoga class either! Buti is all about moving to the beat, so the songs are all about the beat, too.
You will find upbeat songs that keep the practice going strong from start to finish.
In addition to the music, most of the ladies rock booty shorts and sports bras. The intention is to be able to see your core for mind-body awareness (it helps to visually see your abdominal muscles so you can fully activate them and notice when you're not).
It's also a great practice in self-love and self-acceptance to look at your body in the mirror and love it for all its imperfections, which in turn is incredibly liberating.

In Buti Yoga, you fall in love with yourself every time you look in the mirror. And if you don't right away, you will.

The group energy of a Buti class is truly unique. You'll find yourself shouting out along with the instructor, who you can expect to give plenty of hoots and hollers throughout class. It's motivating! It's fun! It's high energy, and while it's definitely challenging, you'll be having such a blast, the class (typically between 60-90 minutes long) will fly by.




Now On to the Physical Benefits of Buti Yoga
The next time anyone tells you that yoga isn't a workout, humbly invite them to try Buti. From the explosive movements to the killer ab sequences, there's nothing dainty about this practice. Or is there?
Actually, there is. As you sweat your way through the dance moves, the Spiral Structure Technique, and everything in between, you begin to show yourself – or perhaps remind yourself – what you're truly and fully capable of. Beneath the physical challenge lies a deeper layer of beauty, grace, and poise with every movement.
The physical evolution that follows a steady Buti Yoga practice is just another layer of proof in your own strength – you will see chiseled abs, sculpted shoulders and toned arms, and of course . . . a firm, lifted booty.

Wait, back up – what's this "Spiral Structure Technique"?
The Spiral Structure Technique, or SST, is Buti's signature strengthening approach that activates all parts of the abdominal muscle groups: inner and outer, top to bottom, front to back, and side to side. Most common forms of crunches only target the outer front part of the core, when in reality, the abdomen is actually cylindrical.

Beneath the physical challenge lies a deeper layer of beauty, grace, and poise with every movement.

Through SST, we activate and strengthen every part of the core. The result? Long, lean and deeply strong abdominal muscles (which also helps to prevent injury). Buti uses these spiraling motions to activate the Shakti Spiral (the feminine aspect of Divine energy). Kundalini energy itself is a spiral of energy that begins at your first chakra.

Recommended read: The Base Chakra: How it Impacts Your Quality of Life


The Emotional + Spiritual Benefits of Buti Yoga
The Buti Yoga practice focuses on removing blockages in the first and second chakras to in turn activate our sexuality, power, and confidence. We are all born with these qualities, but living in Western culture and society, the power that originates from our first and second chakra gets muted. The physical and mental result? Tight hips and closed minds.
There are many cultures – from Native American and African tribes to Arabic belly dancing – that, much like in Buti, have dance rituals that incorporate hip and pelvic spiraling. These moves help to open and align our first and second chakras. You cultivate a whole new level of mind-body awareness, and find an entirely new definition of strong.

Buti unlocks your full potential; it activates the spark that dwells deep within you waiting to be let out.

Because in Buti Yoga, you fall in love with yourself every time you look in the mirror. And if you don't right away, you will. Through these movements that we focus on, you'll gain a healthy dose of empowerment and an all-encompassing feeling of wellbeing.
Your confidence goes through the roof, your self-love is reignited and supercharged, and you will find a badass community of likeminded Butisattvas to support and uplift you.
The Buti Yoga practice doesn't end with you, because behind you stands an entire community of women who are connected by this magical practice. The first time you try Buti, you'll recognize its magic. Equally as powerful though is this incredible group of strong, beautiful, and successful women all praising and supporting each other.


Buti Is ALL About Feminine Empowerment
We won't spend too much time getting into the downside of the yoga community. There are plenty of judgmental, high-horse yogis parading around calling themselves superior and enforcing that by tearing other yogis down online or on social media.
But that's actually and honestly not the case with Buti. Buti is like a filtering mechanism. It attracts all the downass ladies that are confident and self-assured enough to love and celebrate – rather than be threatened by – other successful and independent women.
That's because we lead by example in Buti. We cultivate a community based first on self-love. That's Buti life. That's the practice, the magic, and the power of Buti Yoga.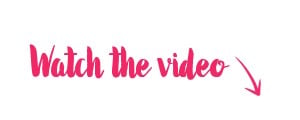 In Conclusion . . .
Buti Yoga really does help you find the cure to anything from within that may be holding you back. This practice helps you find a part of yourself that you didn't even know was missing.
In a world full of violence, hate and exclusivity, a world where women are still being oppressed by men and judged by other women, we need this space for women to come together. We need this practice of loving ourselves, our bodies, our strength, and our imperfections.
THIS is the practice of Buti Yoga.


Want to Try Buti Yoga For Yourself?
Take a class with founder Bizzie Gold from the Buti Yoga Technique program:
Buti Program
With Bizzie Gold
This article has been read 100K+ times. Wowzers!