What's in the Editor's Bag – September Edition (Video)
The editors of YouAligned.com love yoga and everything related to living a healthy and natural lifestyle. We pride ourselves on keeping our pulse on the industry, and we take reviewing the latest trends and products very seriously. From yoga and natural living essentials, to healthy snacks and more, below are a few products that have stolen our little yogi hearts and have become permanent fixtures in our daily lives.
Take a look at what we've got in our yoga bag.
Watch the video
Free People
Lotus Leggings and Ruffle Cami




Free People has truly set a fashion industry standard with their adorable designs and luxurious fabrics. Now they're taking the yoga world by storm with their Movement line featuring the Lotus Leggings and Ruffle Cami top. Great for yoga, dance, and your personal fitness regimen, this duo is made with FP's Be Free Blend, an Italian-sourced fabric with UV protection and incredible (we tested it) breathability. You will feel as great as you look rockin' this fashionable-meets-practical outfit.


Erin's Faces
Aloe Powder and Powder Brush




Natural, quality ingredients that are cruelty-free and vegan are what sets apart superior make-up brands from the rest. Meet Erin's Faces Aloe Powder, a blend of micra and aloe vera for a light setting powder that's oil- and chemical-free. Apply it over any foundation to keep your make-up in place all day, shine-free. We've tested it along with the synthetic vegan Powder Brush, a decadently soft-bristled brush that applies blush, bronzer, and setting powder seamlessly. Needless to say, we wear Erin's Faces with confidence!


Home Free
 
Gluten Free Cookies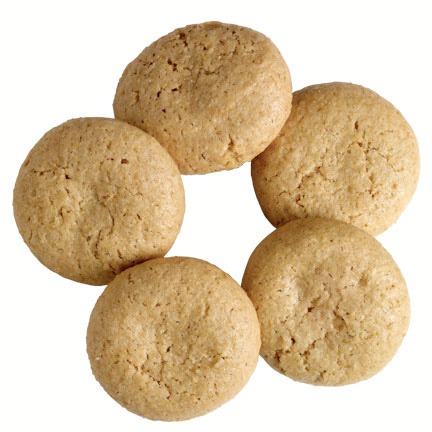 One word: YUM. These cookies are an official staple of our editor's bag as a sweet and satisfying snack you don't have to feel guilty about. Gluten, wheat, nut, egg, and dairy free (plus non-GMO), these little cookies allow most everyone to enjoy without having to stress over the ingredients. Did we mention they're delicious? Thanks Home Free for satiating our sweet tooth!


Organic India
Tulsi Jasmine Tea




Organic India Tea is a brand we stand behind for their quality, organic ingredients, and delicious taste. Based out of Boulder, CO, you can buy local knowing that your money is supporting Organic India's mission to help small family farmers in India. The Jasmine tea is caffeine free, yet offers a natural mood boost and is packed with antioxidants and adaptogen, a plant herb that helps the body process stress. Healthy never tasted so good.


Rooted Beauty
Raspberry Citrus Invigorating Facial Wipes




We, like many of you, have sensitive skin and high standards for what we put on it, which is why we were so excited to discover Rooted Beauty's Facial Wipes. The wipes are great for on the go: you can throw them in your gym bag or purse and use them mid-day or after your workout. Made with nutrient-rich raspberry and citrus, plus antioxidant-rich green coffee extract, these wipes leave your face feeling renewed and looking radiant.


Vira Sun
Vira Sun Warrior Black and Orange Mirror Sunglasses




You had us at $40 for polarized sunglasses! In addition to this smokin' deal, Vira Sun's Warrior shades also feature unique bamboo arms with an adorable "Namaste" message engraved on the inside of the right arm. The sunglasses are lightweight and versatile – they go with any style and look great on!


Curandera Remedies
Indian Vrindavan Flower Incense




The smell!! Incense is a staple in the YouAligned headquarters, and we've fallen in love with the delicate, delicious floral scent made with a blend of flower extracts from Uttar Pradesh, India. Vrindavan is known as the birthplace of Lord Krishna, and this incense is made there. The hand rolled incense burns slowly and emits a gentle aroma without being overpowering.


Yoga-Spots
Yoga-Spots Yoga Pads



Yoga-Spots are precisely that: two round "spots" or pads each about the size of a pancake. These pads invite you to go deeper in your practice by providing thick, cushy support for your sensitive joints (think Frog Pose, or any pose that puts pressure on your knees, elbows, or tailbone). Yoga-Spots have a yoga mat-like grip on the bottom, so they work great on slick surfaces. Flip them over and place the soft side down for the inchworm ab exercise, a highly effective way to strengthen your core any time, anywhere.


Manduka
eKO SuperLite™ Travel Mat 68″ and the GO Light 2.0 bag




If you're anything like us, you're sick of toting that heavy yoga mat around! And what happens if you want to travel? Manduka has us covered with the eKO SuperLite Travel Mat that folds up neatly like a towel, but takes up even less space (perfect for your purse, briefcase, or suitcase). The mat has incredible grip and is the length and width of a normal mat, ideal for hotel rooms or wherever your travels take you. The GO Light 2.0 yoga mat bag is fashionable in Isabela, a purple/fuchsia hue. It features an inside pocket for cell phone and valuables, along with a comfortable carrying strap and handle.


The Editor's Bag will be a monthly recurring article featuring all our editor's latest finds that we want to share with you! You can expect a wide range of goodies, from yoga clothing and accessories to jewelry, healthy snacks, skin care products, and beyond – everything that aligns with your healthy, active, yoga lifestyle. You never know what fun stuff we'll find next, so stay tuned!
See you next month,
Your friends at YA
This article has been read 1K+ times. Feelin' the love!