14 Signs You're Definitely a Yogi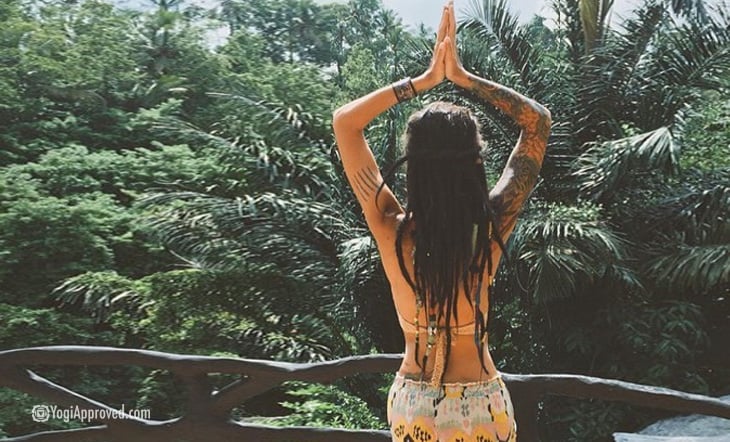 Do you find yourself planning life around your yoga schedule? Or maybe you realize most of your friends you made doing yoga-related things (your vibe attracts your tribe, right?).

Whether you just started your yoga journey or you're a regular practitioner, there are certain traits we all have in common.

Here Are 14 Signs You're Definitely a Yogi
If any of these sound like you, then I'm sorry to say, but you might just be a yogi. Grab your kombucha and let's do this.

1. You schedule your day around your yoga class . . . or two

2. You own a non-toxic, non-stick, organic, expensive as hell yoga mat and it goes everywhere with you

3. You keep a yoga outfit and mat in your car at all times "just in case"

4. You'd rather wear yoga pants than regular pants, and usually do, even when you're going out

5. You start using Sanskrit words like "asana" instead of saying "pose" in English

6. It feels more comfortable to sit in Lotus or Sukhasana. Also, you know what Sukhasana means

7. You know how to "move with your breath," "melt your heart towards the mat," and "spiral your thighs inward"

8. You've incorporated ujjayi breathing into stressful situations like rush-hour traffic

9. Your dream vacation is a yoga retreat


10. Your Instagram photos are all of you doing yoga

11. You've used Namaste as your sign-off

12. It feels weird to put shoes on

13. You stand in Tree Pose in line at the grocery store without even realizing it

Psst! Speaking of trees, did you know we plant a tree for every class our members complete?! Learn more here about how you can practice yoga with us online and help Mother Earth along the way!

14. You no longer "do yoga" . . . you now call yourself a yogi

Namaste, Yogis!
So, is this you? Would you add anything to this list? Let us know in the comments below. 🙂
This article has been read 20K+ times. Bada bing!