6 Beautiful Yoga Photos Taken After the Attacks in Paris
Being present and minutes away from the terrorist attacks has brought me to the conclusion that:

We live in a scary world.

My problems are actually quite trivial compared to the big picture.

And my perspective on life has shifted exponentially as a result.

People were out on a Friday night. You and me, your friends, your family. Out on a Friday night enjoying life, anticipating the weekend, making the Sunday plans while enjoying a drink, food, a concert. It could of been me. It could have been you. They want us to hate them. They want us to stereotype and turn against each other. They want us to fuel fire with fire. They want us to fight violence with even more violence. They want us to hate life, so they can love death.

I. Refuse.

So then, what is the answer? How do we find resolution? I don't know . . . I truly don't know what the answer is. But, for me, I want to love harder, live life better, be nicer. I want to see this evil and greet it with love and compassion, empathy, and grace. I won't turn cold, because that's what they desperately want. I want to embrace how lucky we truly are, how blessed WE truly are.

I went down to ground zero, and all I saw was love. Candles, and flowers, people embracing and talking. Notes from all languages and creeds showing their love and support. Love will always win. Love will always drown out the deafening noises of evil.

I took these pictures to spread a message. That amidst all the chaos, you can and will find peace and love. If you just know where to look. Love and light my friends.

Please share these photos and let the light spread.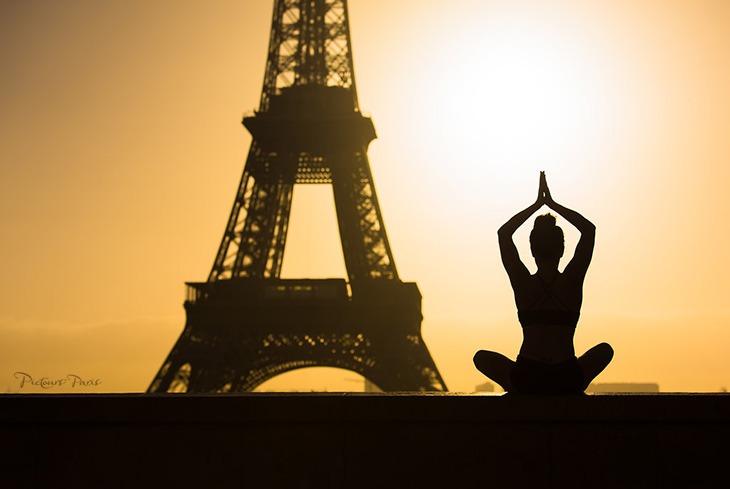 Photos by Lindsey Kent

Practice yoga with Alba at her upcoming retreat in Isla Mujeres, Mexico, June 2016

This article has been read 4K+ times. Feelin' the love!