Take This 30-Minute Creative Yoga Flow for Arm Balances (Free Class)
Never miss a FREE class. SUBSCRIBE HERE

Whether you're more advanced in your yoga practice and want a fun challenge, or if you're new to arm balances and want to build the strength they require to access these poses, this free yoga class will give you what you need.


What to Expect In this Yoga Class for Arm Balances
You'll start with a warm-up to build heat, create space in the body, and activate the muscle groups you need to take flight. Then you'll move into a progressive yoga flow centered on several key arm balances to work towards.

In this free yoga class you will practice Crow Pose, Crane Pose, Crow Pose push-ups, and Flying Pigeon. This yoga flow is customizable, so add on or back off as you need to, and watch your progress as you revisit this video as many times as you'd like.

New to Crow Pose and want a tutorial on that before jumping into this class? Start with this Crow Pose Arm Balance Tutorial

Enjoy this creative arm balance yoga class to inspire and empower your yoga practice.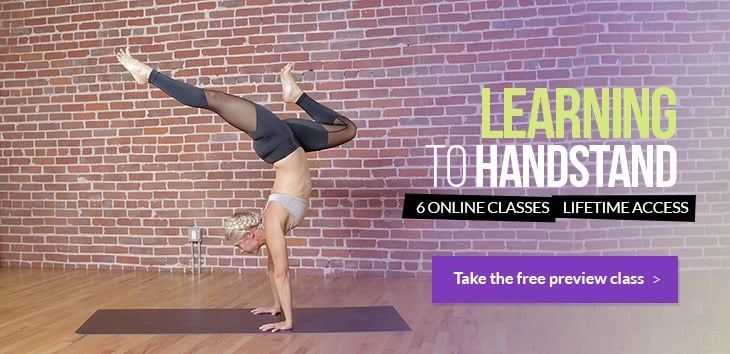 This article has been read 3K+ times. Feelin' the love!

YouAligned
YouAligned is an online yoga, health and wellness publication for your life on and off the mat. We are here to help you live happier, healthier, more fulfilled lives. Yoga is our passion. Your healthy lifestyle is our obsession!
You may also enjoy

Yoga arm balances: the magical flying poses that can seem impossible. Here are five secret ingredients to yoga arm balances, so you can fly!

Allie Flavio