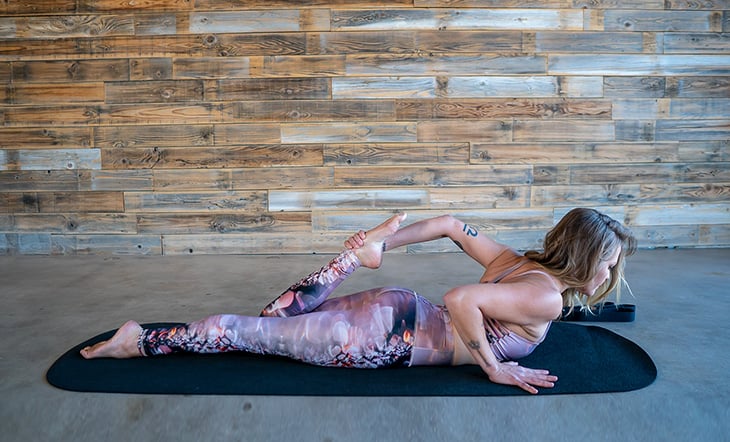 Beginner Flexibility Flow (Free 30-Minute Yoga Class)
Flexibility for beginners is a great place to start if you're either new to yoga or want to become more flexible.
This yoga for flexibility class will guide you through a series of gentle stretches and yoga poses to help you lengthen and strengthen your body to gain more flexibility safely and effectively.
This flexibility flow is designed particularly for beginners but is accessible and beneficial to all levels. In this class, you will stretch your full body, but focus on the hamstrings and shoulders specifically (two areas where we can all use a little extra TLC!).
If you're looking to gain more flexibility, feel more limber and less stiff, or get a nice refresher on foundational stretches and yoga poses for flexibility, this is perfect place to start.

Take This Free Yoga For Flexibility Flow
Join YouAligned and YA Classes teacher Alba Avella as she guides you through an effective, feel-good flexibility for beginners yoga flow.
For this practice, you will need a yoga block and yoga strap. If you don't have a strap, you can substitute a scarf, towel or belt.
Revisit this video often so you continue to gain flexibility and note your progress over time!



Never miss a FREE class. SUBSCRIBE HERE
SHOP THE LOOK
The Top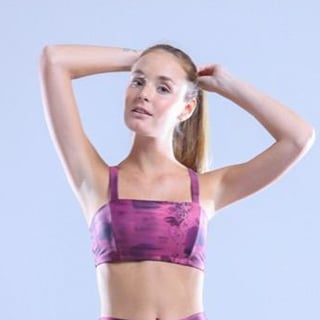 Inhala Soulwear Vibration Top
This comfy active top features a raceback design and a cutout detail on the back. Design to give you comfort, mobility and a natural shape.
Shop the Top
The Bottoms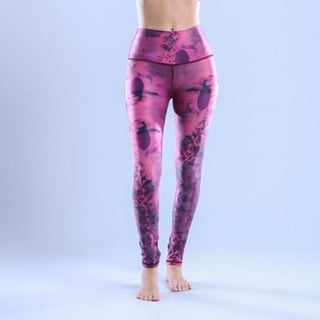 Inhala Soulwear Spiritual Warrior Leggings
These high-wasted leggings will have you feeling comfortable and supported through the most flexi and intense routines.
Shop the Bottoms
The Mat
Kiss the Sky BLACK OVAL 72" MAT
100% recycled rubber, but without the "new car smell" of other rubber mats. Performs on all surfaces including wood, grass, sand, and cement.
Shop the Mat
Have questions from this video? Feel free to ask us in the comments below – we love hearing from you and are always here to help and support you on your yoga journey.
Namaste, yogis!
This article has been read 1K+ times. Feelin' the love!

YouAligned
YouAligned is an online yoga, health and wellness publication for your life on and off the mat. We are here to help you live happier, healthier, more fulfilled lives. Yoga is our passion. Your healthy lifestyle is our obsession!
You may also enjoy

Find relief from hip or back pain with yoga for tight hamstrings. Learn 5 yoga poses for hamstring flexibility.

Michelle Thielen