Consider This When Shopping for Eco-Friendly Yoga Clothing
"Eco" is a term that gets tossed around a lot these days, from your makeup and skincare products, yoga props and accessories, to your yoga clothing. Eco, going green, eco-friendly, earth-friendly, sustainable: these are all words that have become common vernacular, but this doesn't mean that your choice should be taken lightly. Whatever you want to call it, choosing to maintain an eco-lifestyle is important for healthier living, the preservation of this earth's finite resources, and the prevention of contributing to additional pollutants in our air, water and land.

When it comes to yoga clothing, you have a ton of options. And, just because you are concerned for the environment and want to opt for sustainably-made clothing does not mean that you have to sacrifice style or quality. While in the past eco-clothing may have appeared to be a little plain Jane, today's brands offer excellent quality and styles that are just as bold and beautiful as yoga clothing made with conventional production methods.

Navigating the eco-clothing market can be a little confusing – there are no set guidelines for what makes a brand eco-friendly. We've taken the guesswork out of the equation by providing you with guidelines to consider when shopping for your next piece of yoga clothing.

Consider the Fabrics
Eco-clothing can be comprised of a variety of sourced fabrics, including organic cotton, hemp and bamboo or recycled materials, each with its own benefits:

Cotton:
While cotton may seem to be a safe pick, conventional, non-organic cotton uses 25% of the world's insecticides and 10% of the world's pesticides – leaving a huge carbon footprint in its path and exposing the farmers and consumers to these toxic chemicals. In fact, the Environmental Protection Agency found seven of the top 15 pesticides used in the production of cotton link to cancer. Organic cotton, on the other hand, uses no synthetic pesticides or fertilizers during production, and is said to be softer and better for your skin.

Recycled Polyester:
Each year, millions of barrels of oil are used to manufacture polyester to create clothing, water bottles and other products, and this manufacturing process releases dangerous chemicals into the air. Recycled polyester is an up-cycled product that is made from materials that would have otherwise ended up in landfills, including water and soda bottles. It also requires less energy to make recycled polyester than virgin polyester, so the process saves energy and finds a new use for discarded plastics.

Hemp:
Hemp does not require a lot of resources to produce – no pesticides, fertilizers or water – and is also highly sustainable. Hemp is extremely fast growing and it can last longer than other materials due to its resistance to mildew and mold degradation.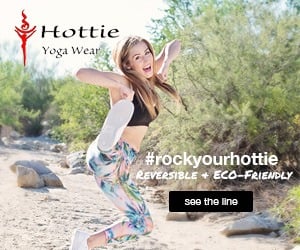 Consider the Environmental Impact
The clothing industry as a whole has a large carbon footprint, from the production of materials, to the manufacture of the clothing and finally the delivery of the garment to your home or a store near you.

Typical production of printed clothing involves bleaching of the material, dyeing the material with the desired colors or prints and then applying finishing solvents to prevent fade and increase its durability, all of which use a tremendous amount of water. Dyeing the fabrics – just one step in the process – uses a significant amount of water, which then washes off the garments and into waterways, polluting them with heavy metals and other potentially hazardous chemicals. In fact, nearly 20% of industrial waste pollution comes from dying fabrics for clothing.

Low impact printing techniques come in a variety of forms. Some eliminate all water from the printing and fabric dyeing process, while others minimize the water consumption and use of dyes, and thus help preserve natural resources.

Every small step a company makes toward minimizing resources and sourcing sustainable materials makes a huge difference in the overall impact on the environment. By choosing a brand that commits to producing yoga clothing with a conscience, you can feel beautiful during your practice and feel good about your purchase.

Choose Social Responsibility
Eco-clothing is not just about the material in which the clothing is comprised but also the company's commitment to social responsibility. For clothing made from natural sources such as cotton or hemp, it is important to choose clothing that is made with materials that are farmed with sustainable methods, using little or no pesticides.

Then, once the product is ready for production, the employees should be paid a living wage and work in sweatshop-free conditions that do not cause potential risks to their safety or health. Socially responsible brands prove to their customers that their employees are just as much or more important than company revenues.


You have control over the clothing industry. When you purchase clothing, you are making a statement that you stand behind a brand's principles, so be sure to choose brands that help make the planet a better place. Also, keep in mind that it is better for your wallet and the environment to purchase a few nice pieces of eco-clothing that will last, rather than a several less expensive, cheaper quality pieces.

Now fast forward. You've made your purchases, and worn your yoga clothing to countless yoga classes for several years, and now it is time to say goodbye. Just because your yoga clothing has outlived its useful life for your purposes does not mean that you should throw them in the trash. Once you are done with your yoga clothing, you can donate it to homeless shelters, charities or recycling companies, or you can sell your gently used clothing online and give those leggings a second chance at life. If all else fails, you can cut up your activewear and reuse it for cleaning wipes for use around the home, or if you are crafty, turn it into a mutli-colored quilt!

By choosing eco-clothing brands, reducing your consumption and giving your old clothing a new life, you are making a commitment to the sustainability of mother earth and making great strides toward preserving this planet's precious resources.

This article has been read 654 times. Share it and spread the love!