Why Yogis Are Buzzing Over This Culturally Inspired Clothing Brand
People tell stories all day every day – from the words they speak, to the posts they write on social media, to their mannerisms and the clothes they wear – all these aspects of our daily lives tell a story.

Throughout history and around the world, cultures have passed down their stories through oral tradition, song and dance, and the clothing they wear. From jewelry and body adornments to prints and fabrics, regional garb is a huge part of human history, human expression, tradition and identity.

MATTER teaches consumers to ask questions like where the clothing comes from, who made it, and the story behind it.


MATTER is a socially motivated clothing brand that fosters designer-artisan collaborations, inspires consumers to value the origin of prints, fabrics, and designs, and pioneers industry change and sustainability for rural textile communities – just some of the reasons we love them!

MATTER Prints + Designs Are Inspired By Travel
From the fabrics they use to the prints the fabrics feature, MATTER designs clothing to embody the spirit of travel. When we travel, we discover new ways of thinking, new ways of perceiving the world, new cultures, fresh ideas, and different styles, traditions, beliefs and ways of life. Travel broadens our perspective and ultimately makes us more open, accepting, and aware.

MATTER is inspiring a movement of global and cultural awareness through the conscious clothing they create.


MATTER designs are inspired by tradition – they source heritage prints and styles and reinterpret them for the modern nomad. Every print you'll see is one that already existed. The intention behind every piece that MATTER makes is to see the world through the eyes of the stories behind its fabric and makers.

The process from style conception to production is six months for all of MATTER's clothing. Talk about the opposite of quick consumerism!

The longer design process comes from their design principle of sourcing from places of origin – all prints hail from an existing heritage motif tied to a place and time, with a cultural story of its own, paying tribute to the vibrant cultural heritage of the region where the print originated from.




Yet in the age of quick consumerism and disposable clothing, society as a whole is getting away from this. We're replacing meaningful, intentional design with cheap labor, mass production, and a lack of meaning behind the designs.

Unfortunately, there are a lot of problems with this quick form of consumerism. Aside from the serious issue of environmental conservation, cultural identity is no longer represented in mainstream clothing, style becomes mass produced as opposed to an individual statement, and local artisans are replaced by mechanized production.

The Good News
Luckily there are still brands, individuals, and movements out there fighting the good fight and taking a stand for meaningful design, intentional consumerism, and preserving the historic and cultural identity behind the clothing they produce.

MATTER is one such brand.

MATTER is making a global difference in the conscious clothing they produce. By using local artisans and sourcing local textiles, they are inspiring a movement of global and cultural awareness. These garments are connecting communities with opportunity and teaching consumers to ask questions like where the clothing comes from, who made it and how, and the story behind it.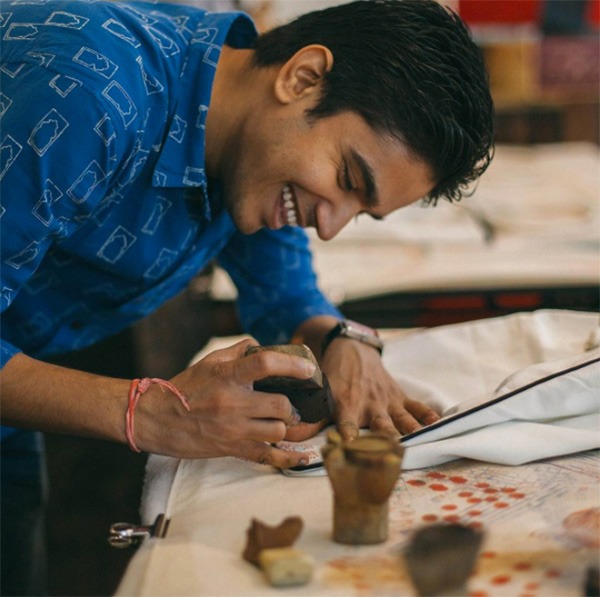 Your entire life is a choice – you choose the story you want to tell through your actions, your choices, and your beliefs. The individual speaks through the collective voice of consumerism – another choice you have to make about what you choose to support with your money and awareness. Choose a story of connection, of honoring and preserving cultural identity, and living a life of conscious consumerism.

Shop consciously at MatterPrints.com

This article has been read 1K+ times. Feelin' the love!