Feeling Sore? Use These 7 Tips to Maximize Recovery After Your Workout (And Prevent Injury!)
No matter your exercise of choice, every so often, a workout gifts you with sore muscles or general fatigue.
You finish a workout on an endorphin high, and then the next day, BAM! Walking up the stairs becomes a challenge, reminding you of that extra-long Chair Pose you held in yesterday's yoga class.
Soreness is typical after a tougher-than-average workout, but how long it takes your body to feel normal after that challenging workout is an important indicator of how well you recover and how likely you are to get injured.
Proper recovery is as essential to a healthy lifestyle as exercise itself. But active individuals often tend to focus less on rest and recovery for fear it will derail them from reaching their goals.
However, when you focus on maintaining a balance between exercise and recovery, you'll not only prevent injury and pain, but set yourself up to reach your fitness goals and continue participating in the exercises you love for the long-term.


Create a Wellness Routine to Maximize Recovery and Prevent Injury
Static stretching, massage, compression, and relaxing in a sauna are all typical recovery recommendations for athletic individuals.
They're great after tough workouts (or when you need a day of pampering!) but not quite enough to keep you completely healthy and pain-free, says Dr. Josh Emdur, family physician and medical director of SteadyMD Running.

"Activity-ending injuries occur when athletes try to push through pain." – Dr. Emdur

A comprehensive wellness routine can make a huge difference when it comes to staying healthy through consistent exercise or training, allowing you to reap the benefits of whatever activity you love.
Don't wait until you're sore and exhausted to begin focusing on recovery – start now!


Maximize Recovery Now – Here Are 7 Ways to Help You Prevent Injury and Stay Healthy:
These are Dr. Emdur's suggestions for active individuals to maximize recovery and prevent injury.

1. Complete a Dynamic Warm-Up Before Any Fitness Activity
Unlike static stretching which involves holding a stretch (like Pigeon Pose), dynamic stretches involve movement designed to engage the muscles you're about to use. Try a walking lunge to activate the hips and legs!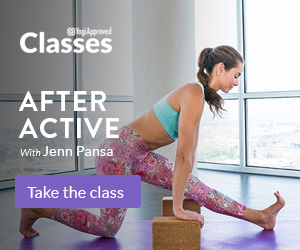 2. Consult With Your Primary Care Provider Regularly
Even health issues unrelated to exercise can cause fatigue or pain, which can – in turn – lead to injury in your fitness activities.
"Even if you exercise consistently, you're not immune to chronic diseases such as heart disease, hypertension, and nutritional deficiency," says Dr. Emdur.

3. Pay Attention to What You Put in Your Body
We're not saying you should always turn down cookies (the horror!), but healthy foods and eating patterns generally mean better functioning. Add protein to your diet for optimal recovery.
Wondering if you're getting enough protein in your diet? Here Are 10 Unexpected Signs You Don't Get Enough Protein
Water is vital too, as studies show that dehydration can negatively impact not only performance but also kidney function, temperature control, cognition, and motivation.
Wondering if you're hydrating properly? Here's How to Tell If You're Dehydrated and How to Prevent It

4. Get Adequate Rest
No surprise here: lack of sleep negatively affects your body's ability to recover and can put you at a higher risk for health issues.
"Adequate rest is also key to adaptation and performance gains," Dr. Emdur reminds us.
Need help dozing off? Practice This 30-Minute Bedtime Yoga Sequence For Better Sleep (Free Class)

5. Train Smart and Enlist Professionals
Working on a specific pose you can't seem to nail? You don't have to go at it alone. Ask a teacher for guidance and specific tips for your body.
Same with other forms of fitness. If you're lifting weights but you aren't quite sure about proper form, get a personal trainer or ask a fitness coach for advice.
Whatever activity you choose, make sure you educate yourself before diving in so you get the most out of your efforts and prevent injury along the way.

6. Be Consistent With Your Workout Routine
Stopping a fitness activity for weeks and then trying to pick up where you left off can be damaging to your body. Ease back in to prevent injury, especially if you've taken more than two weeks off.
When you begin a regimen after time off, go a bit slower at first, spend extra time warming up before your workout, and back off from where you left off.
If motivation is an issue, here are 10 Ways to Get Motivated When You Don't Feel Like Exercising

7. Focus on Yourself
"Don't get caught up in social pressures and competition. Relax, enjoy the movement, and don't force things," Dr. Emdur says. "I've seen loads of soft tissue injuries from yoga that can take longer to heal than fractures!"
Moral of the story? Don't compare your chapter one to someone else's chapter 20. Start where you are with what you have.
Have a bit of a competitive streak? Here are 5 Tips to Drop Your Ego In Yoga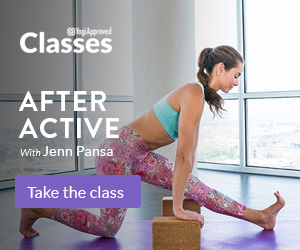 Listen to Your Body to Maximize Recovery and Prevent Injury
"Activity-ending injuries occur when athletes try to push through pain," Dr. Emdur says.
If pain does pop up and continues to worsen or forces you to change the way you normally move, you should rest and seek medical attention to get to the root of the problem. Listening to your body's cues can help maximize recovery, and catching issues early is the key to preventing injury as you move forward.
The best question to ask: Am I feeling better or worse after my workout? If worse, it's a good time to evaluate why that's the case. Be good to your body and listen to what it tells you!
What's your favorite way to relax and recover? Please share in the comments below – we love hearing from you!
All included information is not intended to treat or diagnose. The views expressed are those of the author and should be attributed solely to the author.​ For medical questions, please consult your healthcare provider.
This article has been read 2K+ times. Feelin' the love!