11 Products Every Outdoor Enthusiast Will Love
We love nature, and spending time amongst the trees, fresh air, and crisp breeze can do a lot for the soul. Whether it's going out for a few blissful hours, or taking off for a weekend or even longer, it's always a welcome reset button to immerse ourselves in all that nature has to offer.

If you enjoy spending time hiking, camping and being in the great outdoors, you know how important it is to come prepared. There are so many things to think about – bug spray, fresh drinking water, sunscreen, snacks – the list goes on!

That's why we've created a list of hiking and outdoor essentials so you can make sure your bases are covered and spend more time enjoying what you love – being out in nature.

Here are 11 great products to make the most of your hiking and outdoor activities:
Miracle Essential Oils Single Oils
Did you know that you can use essential oils to keep insects and mosquitos at bay without the toxic chemicals found in most bug sprays? Just apply geranium, eucalyptus and citronella essential oils topically or combine a few drops each (to your desired scent) in a spray bottle filled with a carrier oil (such as almond oil) for a safe and effective DIY insect repellant. Miracle Essential Oils has a great line of high-quality single essential oils and blends.

Miracle Essential Oils is extending a special deal for YouAligned readers! Buy your first oil for $1 plus shipping when you click on this special link.


Essential Oils
Miracle Essential Oils Single Oils ($1)
Miracle Essential Oils' high-quality single oils and blends are available in 15 ml. bottles of concentrated oils that are great for all of your DIY health and skincare needs.
Shop these oils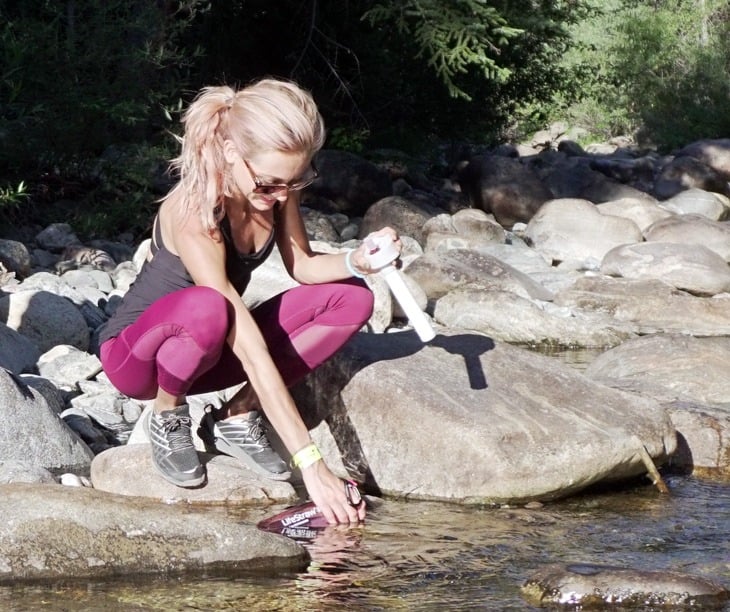 LifeStraw Go Water Bottle with 2-Stage Filtration
A lifesaver for hikers, campers and travelers who don't want to lug around gallons of water during long trips, LifeStraw Go from LifeStraw is a filtering water bottle that uses a replaceable carbon capsule to remove bad tastes, chlorine and chemical matter for up to 26 gallons of water, while a replaceable advanced hollow fiber membrane removes waterborne bacteria (including e-coli) and protozoan parasites for up to 264 gallons.


Filtering Water Bottle
LifeStraw Go ($49.95)
The 22 oz. water bottle is available in 5 colors to match your style: blue, grey, green, purple or pink.
Shop this water bottle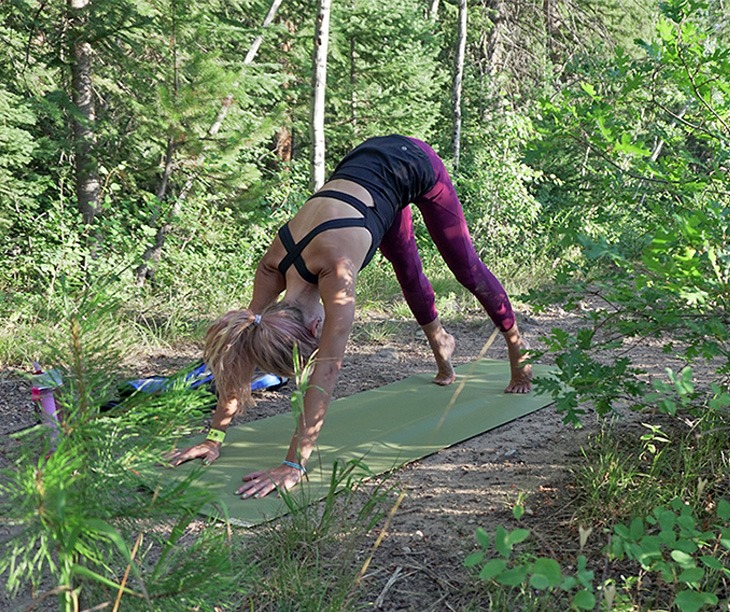 Jade Yoga Voyager Mat
The Voyager Mat by Jade Yoga is a lightweight and thin (1/16") yoga mat made with toxin-free natural rubber that provides a lot of traction and is supportive for your joints, despite being so lightweight. Best of all, it is super portable. Roll Jade's Voyager Mat into the size of a roll of wrapping paper or fold it to fit inside your backpack or travel bag with plenty of room to spare.


Travel Yoga Mat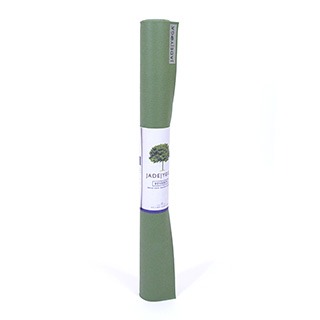 Jade Yoga Voyager Mat ($34.95)
The 68" travel yoga mat is extra lightweight, weighing in at just 1.5 pounds, and is available in midnight blue, purple, or olive green.
Shop this mat
Justin's Classic Almond Butter Squeeze Packs
The Classic Almond Butter Squeeze Packs from Justin's are delicious individual portions of almond butter – available in honey, maple, and vanilla (chocolate hazelnut and peanut butter flavors also available). The Almond Butter Squeeze Packs are healthy and nutritious snacks that are super portable and make a healthy, satisfying snack on the go.


Nut Butter Snack
Justin's Classic Almond Butter Squeeze Packs ($11.95)
Justin's 1.5 oz. nut butter squeeze packs are quick, convenient and delicious snacks for all of your on-the-go travels. Each box comes with 10 packs.
Shop this snack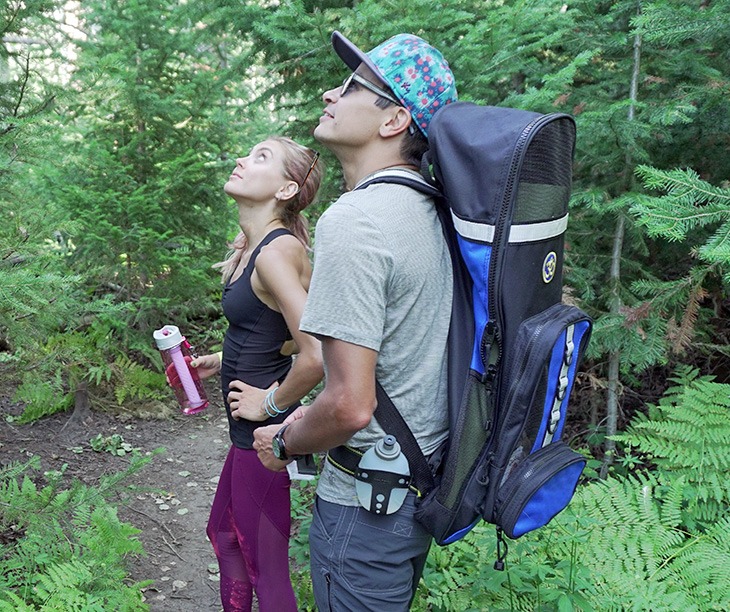 Beach Bamboo Yoga Mats Shanti Yoga Bag
The Shanti Yoga Bag from Beach Bamboo Yoga Mats is a great travel bag that provides ample space and storage pockets for SUP yoga, a day by the water, or any outdoor activities. The bag has large, sturdy zippers, reflective tape for nighttime safety and even drain holes to protect your belongings in the event of sudden rain or water exposure.


Yoga Bag / Backpack
Beach Bamboo Yoga Mats Shanti Yoga Bag ($40)
This 1-pound bag is made of denier nylon and provides ample storage for your yoga mat and other belongings for a day at the beach, lake, or trail. The pack has 3 storage compartments and multiple loops for clipping on any accessories.
Shop this bag
Two Ogres Hydration Belt
The Hydration Belt from Two Ogres is perfect for having lightweight and easy access to water and other personal belongings while walking, running or hiking. The belt has oversized pockets (for phones, money, ID, etc.), an interior mesh pocket with a key ring strap to keep your keys safe and secure, and a headphone opening so you can listen to your tunes.


Hydration Belt
Two Orges Hydration Belt with Bottles ($22.95)
The belt comes with two 10 oz. BPA-free and leak-proof bottles to keep H20 within easy reach during your outdoor excursions.
Shop this belt
Some other products we thought you might like for your outdoor activities:
Lightweight Travel Hammock
Eagles Nest Outfitters - DoubleNest Hammock ($70)
This travel hammock is an easy-to-hang and comfortable high-tenacity nylon hammock that holds two people up to 400 pounds.
Shop this hammock
Sunscreen
Goddess Garden Sport SPF 30 Natural Sunscreen ($18)
The 6 oz. SPF 30 all-natural, organic spray sunscreen provides easy, quick coverage that doesn't wash off in water (for up to 80 minutes).
Shop this sunscreen
Hydration Mix
Dry Coconut Water Mix CocoHydro ($12)
The GMO-free CocoHydro dry mix provides you with two coconut's worth of water per single-packet serving, which is great for convenient hydration on-the-go.
Shop this mix
Hat
prAna Women's Delilah Trucker Cap ($36)
prAna's adorable mesh trucker cap with colorfully embroidered jute is a stylish, effective way to protect your face from the sun's damaging rays.
Shop this hat
Hiking Sandal
Topo Designs x Chaco ZX/2 Classic Colorado Sandal ($130)
The ZX/2® Classic Women's Sandal has a limited edition polyester jacquard webbing that wraps across the foot and through the midsole for a true custom fit. Made in the USA.
Shop these sandals

The great outdoors have so much to offer. We find inner peace, we rejuvenate our minds, bodies, and souls, and we come back to reality better for our time removed from the daily hustle and bustle. Prepare yourself for these fun outdoor adventures so you can spend less time worrying and more time enjoying.

Do you have any other hiking and outdoor products you wouldn't hit the trail without? Please share your thoughts in the comments below – we love hearing from you!

This article has been read 2K+ times. Feelin' the love!