6 Soulful Books On Our Summer Reading List – Are They On Yours?
No vacation is complete without a book! Those long-awaited summer days spent lounging on the beach are finally here and it's always nice to have a good book by your side (right next to your margarita!).

Books are like a portal to another dimension. Sometimes that dimension is within you and sometimes it's a faraway, fantastic land. Either way, the words between these pages (or on the screen of your Kindle) are sure to fill you up on soul food as you unwind and allow your mind to focus on something other than your inbox.

Here are 6 soulful books you definitely want to add to your summer reading list:

Fierce Kindness movement for non-violence. Fierce Kindness is a breath of fresh air. The book reminds us that we are in charge of our thoughts, and its pages are filled with empowering affirmations and advice to create the life we desire, and to find inspiration in everyday life.

The beautiful design makes this book user-friendly, accessible, and engaging. With bold colors, pretty typography and cute illustrations, this pocket-sized gem is robust with a big heart. Also check out Kitchen Yoga by the same author!

Sanskrit texts of India and in 1991, apprenticed under a master practitioner of the Bhakti tradition for 16 years. This book navigates Simon's journey.

In easily digestible chapters, Simon excavates the concept of perception, the blind pursuit of materialism, and the ego's illusion of wealth and success. He also explores what it really means to love another or show sincere kindness, and that heaven and hell are ultimately contained within us. A wonderful, easy, and worthwhile read.

Kathryn Budig is a renowned yoga teacher and inspirational speaker. In her debut book, Budig encourages readers to live an empowering and authentic life, on and off the mat. Kathryn's down-to-earth advice guides you through each section, helping you along your journey of self-love and nourishing yourself from within.

This delightfully beautiful coffee table book is jam-packed with delicious goodness including simple yoga sequences to put into practice, an introduction to meditation, homeopathic self-care, beauty tips, and over 85 mouthwatering recipes that are simple and nutritional.


Be prepared to go on a whirlwind journey with this book. Ana Forrest literally kicks butt! Through the telling of her very painful personal story of how she survived an eating disorder, sexual abuse, and addiction, she encourages you to explore and transform your own pain to ignite the healing alchemist in you.

Ana fuses yoga, Eastern philosophy and Native American Shamanism to invite you to stalk your own fear, become your own warrior, cultivate an open heart and listen to your own body's innate healing potential. After each chapter, Ana includes a short yoga sequence and ceremonial guided meditation to accompany the mental and emotional work being done.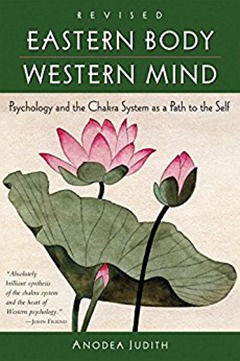 If you love learning about the chakras and the subtle body, this book is incredible! Judith brings an enriching approach to this yogic system by blending it with Jungian psychology, childhood developmental theory, somatic therapy and metaphysics. Each chapter focuses on a single chakra and examines its psychological and developmental pattern from childhood to adulthood – including its traumas, abuses, and disease.

Eastern Body, Western Mind is wonderfully helpful in cultivating compassion and a deep understanding of our fragmented sense of self and damaged patterns, and in doing so, we can ultimately heal our souls. A brilliant resource for those on intensive yoga teacher trainings or retreats in far away places.


The Untethered Soul invites you to go on a quest to explore your inner world and set yourself free. Michael Singer offers you insight into your own mind and encourages you to develop a positive relationship with yourself and the world around you. By delving into meditations and mindfulness, you are encouraged to terminate the habitual thoughts and emotions that restrict your consciousness and authenticity.

All these books have an empowering vibrancy to them, which is perfect for that fresh summer feeling! As you allow the sun and sea breeze to revitalize your body, invite these books to nourish your mind and soul!

This article has been read 3K+ times. Feelin' the love!