Why Buddha Pants Are the Ultimate Travel and Yoga Pants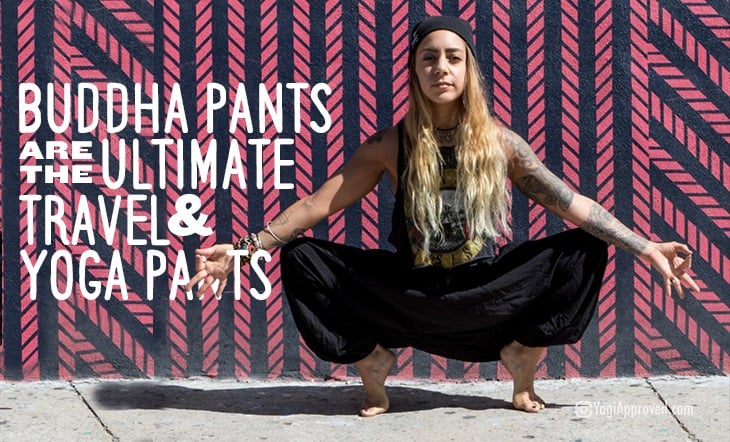 As yogis, we love our yoga leggings. We may even live in our yoga leggings. But let's be real – they aren't always the most functional activewear in the world . . .

Sometimes we want comfort over form-fitting, clingy yogawear. Sometimes we want yoga pants that we can wear off the mat and into the rest of the day (and even out dancing at night). And sometimes we need pockets!

The pockets are the functional highlight that yogis are raving about

If pockets and comfort are calling your name, Bodhisattvas, then try Buddha Pants – a style of loose-fitting pants, similar to harem pants or gypsy pants, but their unique features have yogis around the world rocking the hell out of them . . .


Why Yogis Are Dropping the Crotch Like It's Hot
First, tribal drop crotch pants are in style! Guys and gals alike are loving this comfortable, fashionable unisex style that's also seriously functional. Made out of 100% cotton, Buddha Pants are breathable, move with you, and are super soft to the touch. They have deep pockets that can fit your cell phone, wallet, and personal items.

The pockets are the functional highlight that yogis are raving about. These yoga pants actually fold into their own pocket, creating a tiny bag that's easy to pack, great for travel, and also versatile. When packed, the bag itself can be used as a pillow on road trips, while lying on the beach, or even as a prop in your yoga practice!




Here's why Buddha Pants are a wanderlust yogi's best friend:
Perfect for Summer
As the temperatures rise and summer road trips arrive, find comfort, ease and style in Buddha Pants. These pants are perfect for hot weather because they are soft, breathable and made of organic cotton. Pair with a crop top or wear over a bikini in the heat of summer; pair with a slouchy sweater or hoodie during a spring chill, knowing that summer is nearby.


Your New Travel Buddy
Buddha Pants are a traveler's dream pant: flowy, cool, and stylish. You can move from the yoga mat to a night out in these pants. While they are easily washable, the intricate textile patterns hide dust and dirt. Sit long hours on the plane or backpack to exotic places in comfort with these pants. Using one pocket, you can fold these pants into a pillow for long travel trips.


Bring On the Festivals
Radiate gypsy vibes as you adventure to summer festivals, yoga retreats and concerts. Pair them with yoga tops, bras, swimsuits, sandals, and sneakers. You can wear them high on your waist or low on the hips. Channel your inner I Dream of Jeannie, MC Hammer, or 1960s goddess in these pants.


Down Dog Never Felt So Delicious
These pants are ones to live in, but are uniquely designed for comfort and function on the yoga mat. Find ease in Restorative Yoga and focus in your Vinyasa Flow: these pants stay in place and move with you, giving you room to express yourself. There are dozens of color and pattern options to fit your unique style. Mommas, you can also find matching Buddha Pants for your kids.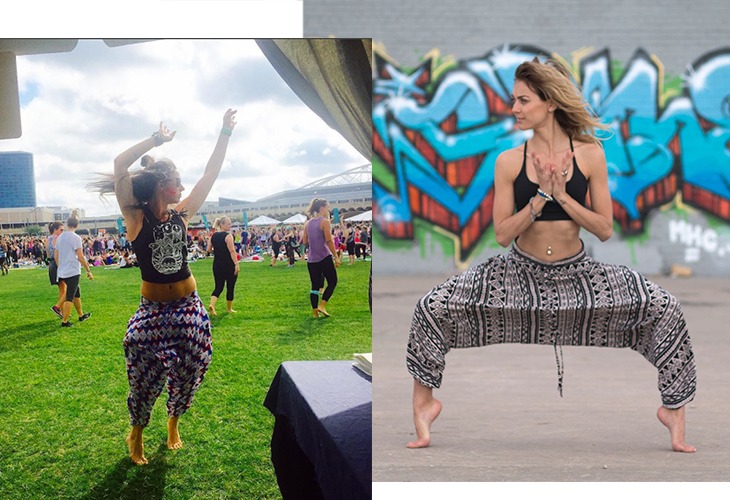 In recognition of their namesake, Gautama Buddha, Buddha Pants are perfect for finding joy and laughter. Find your inner sage as well as your fullest expression of easy pose (smiling, of course) in these pants.


Our favorite feature of Buddha Pants? Effortless style and divine comfort. Snag yourself a pair and see why yogis are raving about these tribal drop crotch pants. Psst . . . yoga perk! Yogis registered with Yoga Alliance get 30% off.

Shop the Pants
Buddha Pants Harem Pants (59.95)
100% cotton drop crotch pant + the only yoga pant that packs into its pocket.
Shop Buddha Pants
This article has been read 5K+ times. Feelin' the love!