Black History Month Reading List: 15 Inspiring Black Authors Whose Words We Live By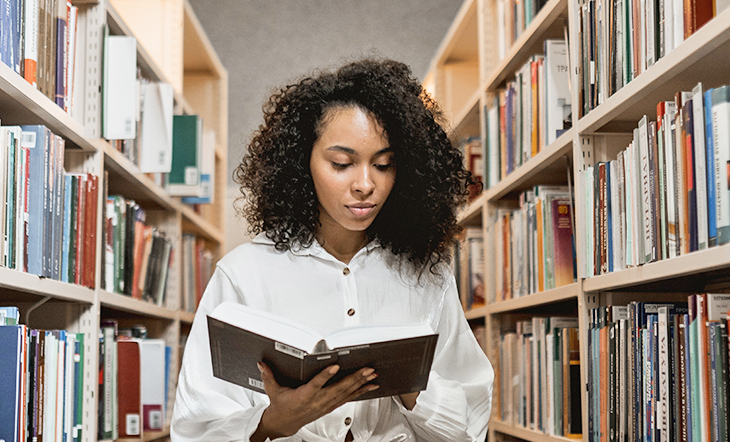 Black History Month is celebrated annually in the month of February to honor Black Americans whose sacrifices and contributions shaped the nation through advocacy for equal rights and the liberation of Black voices.
Carter G. Woodson, often referred to as the father of Black History, designated the second week of February for only a weeklong celebration to encourage the teaching of Black History in public schools in the 1920s.
However, it wasn't until the 1960s that the idea grew more into acceptance leading to what is now known as Black History Month.


Black History Month Celebrates Black Voices, Leaders, Activists and Inspiring Black Authors
The month-long celebration is an opportunity to pay homage to the historical Black figures whose activism led to our present-day freedom.
Black History Month is also an opportunity for us to show allyship and action, to continue the fight alongside Black Americans to live safely and freely in America in a Black body just as our white counterparts do.
To continue to be informed and educated about Black influences and excellency, check out this Black history reading list featuring fifteen inspirational Black authors.


Black History Month Reading List: 15 Inspiring Black Authors Whose Words We Live By
1. Toni Morrison
Toni Morrison was the first African American woman to win a Nobel Prize in Literature among numerous other prestigious accolades. Her notable work in plays, children's books, and novels captured the wins and woes of the Black experience.

"Freeing yourself was one thing, claiming ownership of that freed self was another." ― Toni Morrison, Beloved

Morrison's first novel, The Bluest Eye, was published when she was thirty-nine years old. In 1987, she won the Pulitzer Prize for Fiction Beloved, based on the true story of an African American enslaved woman who sacrificed her daughter to prevent her from being a slave.
In 1998, a film adaptation of the novel was co-produced by Oprah Winfrey who also played the starring role.

2. bell hooks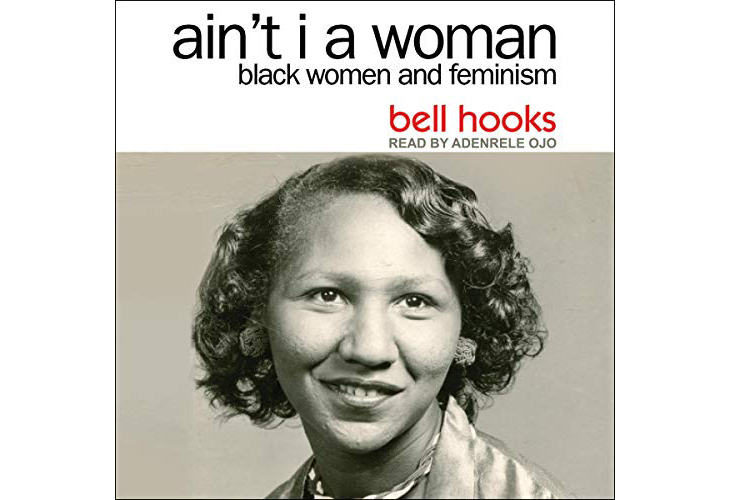 "All too often women believe it is a sign of commitment, an expression of love, to endure unkindness or cruelty, to forgive and forget. In actuality, when we love rightly we know that the healthy, loving response to cruelty and abuse is putting ourselves out of harm's way."
― bell hooks, All About Love: New Visions
Born Gloria Jean Watkins, bell hooks chose to honor the legacy of her maternal great-grandmother, Bell Blaire Hooks, by using a pen name. Her pen name is purposely spelled with no capital letters as a stance to keep the focus on her writing vs her individual identity.
Hooks' most notable piece of work, Ain't I Woman: Black Women and Feminism published in 1981.
In 2000, hooks published another popular title, All About Love, which calls to question the poor ways in which we learned to show love, how our method for showing love is impacted by gender, and how we grow in relational love through close examination of our self-love.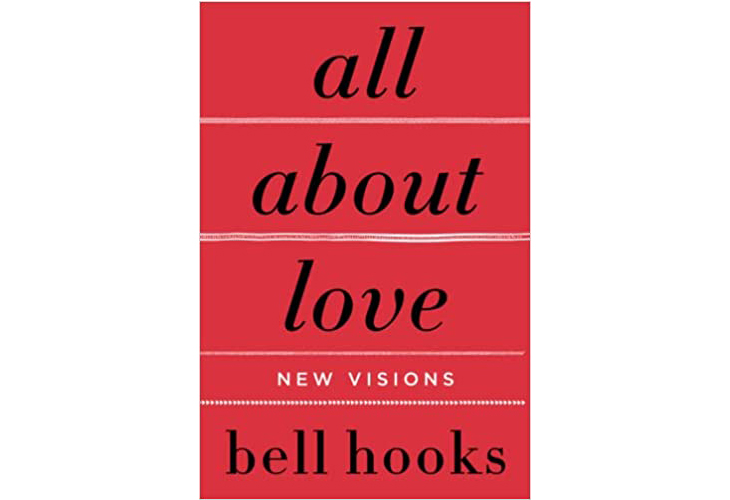 3. Chimamanda Ngozi Adichie
"The knowledge of cooking does not come pre-installed in a vagina."
― Chimamanda Ngozi Adichie, Dear Ijeawele, or a Feminist Manifesto in Fifteen Suggestions
Chimamanda Ngozi Adichie was named one of TIME Magazine's 100 Most Influential People in the World in 2015 and in 2017 Fortune Magazine named her as one of the World's 50 Greatest Leaders.
Born in Nigeria and originally studying medicine, Adichie departed to the US to begin a new path at nineteen. Now a decorated author and speaker, her powerful TEDx Euston talk, "We Should All Be Feminist", sparked worldwide buzz about feminism and was published in 2014.
This success was followed in 2017 with a Black History Month reading must Dear Ijeawele, or a Feminist Manifesto in Fifteen Suggestions.

4. James Baldwin
James Baldwin hailed from Harlem and became a primary Black voice during the Civil Rights Movement. His poetic and rhythmic flow painted the picture of the internal battles and disparities of Black Americans fighting for equal rights.
At the age of twenty-four, Baldwin relocated to Paris to leave behind the world he wrote so vividly about and spent the following years traveling and writing. In the 1960s he felt called back to the U.S. to take part in the Civil Rights Movement.

"Neither love nor terror makes one blind: indifference makes one blind." ― James Baldwin, If Beale Street Could Talk

After the assassination of primary historical Black figures, and most importantly his friends, Medgar Evers, Reverend Martin Luther King, Jr., and Malcom X, he returned to France where he relented his pain in, If Beale Street Could Talk. The inspiring Black author's novel was adapted into a film in 2019.

5. Maya Angelou
"The caged bird sings with a fearful trill,
of things unknown, but longed for still,
and his tune is heard on the distant hill,
for the caged bird sings of freedom."
― Maya Angelou, I Know Why the Caged Bird Sings
Maya Angelou is a poet, author, and civil right activist. She received notoriety after publishing her autobiography, I Know Why the Caged Bird Sings, in 1969.




Angelou's portfolio includes over thirty bestselling titles and more than thirty honorary degrees. In 2010 President Barack Obama awarded Angelou with the Presidential Medal of Freedom. Angelou passed away in 2014 and yet she continues to receive honors for notable works of art.
In most recent news, she is featured in The United States Mint American Women Quarters which began rolling out in early 2022.

6. Nikki Giovanni
Nikki Giovanni has had a long career as one of America's most recognizable poets.
Giovanni has published many volumes of poetry including her first self-published volume, Black Feeling Black Talk, a response to multiple assassinations of prominent Black figures much like Baldwin. In the 1970s she added to a repertoire books and verse for children.

We love because it's the only true adventure. ― Nikki Giovanni

Giovanni was named one of Oprah Winfrey's 25 Living Legends, and she is the recipient of seven NAACP Image Awards, the Langston Hughes Award for Distinguished Contributions to Arts and Letters, the Rosa Parks Women of Courage Award.
She holds over twenty honorary degrees from colleges and universities around the country. Our Black History Month reading list would not be complete without her most recent work Make Me Rain: Poems and Prose published in 2020.
7. Langston Hughes
"Harlem
What happens to a dream deferred?
Does it dry up
like a raisin in the sun?
Or fester like a sore–
And then run?
Does it stink like rotten meat?
Or crust and sugar over–
like a syrupy sweet?
Maybe it just sags
like a heavy load.
Or does it explode?"
― Langston Hughes, The Collected Poems
Langston Hughes is a staple writer throughout the Harlem Renaissance with an array of poems, novels, short stories, essays and plays centered around the working-class Black life experience.
Although highly criticized for his realistic portrayals and uncomfortable lens on the experiences of his time, Hughes was the first Black American to earn his living solely from his writing and public lectures.
You can celebrate Black History Month and read more of Langston Hughes collection of classics here, The Collected Poems of Langston Hughes.

8. Octavia E. Butler
"Better to stay alive," I said. "At least while there's a chance to get free." I thought of the sleeping pills in my bag and wondered just how great a hypocrite I was. It was so easy to advise other people to live with their pain."
― Octavia E. Butler, Kindred
Octavia E. Butler is the author of several award-winning dystopian novels despite choosing less popular themes of her times such as Black injustice, global warming, women's rights and political disparity.
Butler received a MacArthur "Genius" Grant and PEN West Lifetime Achievement Award for her body of work. The success of her novels grew after her death in 2006. Her legacy is shared in teachings in over 200 colleges and universities nationwide.
The adaptation of Butler's 1979 novel, Kindred, is the #1 New York Times bestselling graphic novel adaptation and received the Eisner Award for best adaptation.

9. Alice Walker
Alice Walker is a powerful figure in African American women's literature with most of her works published alongside other women such as Toni Morrison in the post-1970s surge.
Walker is a novelist, essayist, poet, and short-story writer. Her journey as a writer can be credited to a childhood accident that occurred when she was just eight years old.
While playing a game with her brother, Walker's right eye was left blinded and scarred by a BB gun. The embarrassment of her wounds led to a reclusiveness that could only be comforted by writing.

I think it pisses God off if you walk by the color purple in a field somewhere and don't notice it." ― Alice Walker, The Color Purple

One of Walker's most well known works, The Color Purple, was awarded a Pulitzer Prize and the National Book award in 1983. The novel was adapted into a film, a Broadway musical, and a musical film adaptation is set for release in December 2023.

10. Barack Obama
"To be known. To be heard. To have one's unique identity recognized and seen as worthy. It was a universal human desire, I thought, as true for nations and peoples as it was for individuals."
― Barack Obama, A Promised Land
On November 4, 2008, Barack Obama was elected as the 44th president of the United States in America. He won more votes than any candidate in history! His message of hope inspired us all during a time when America's economy was in crisis and hope was fleeting.
Born to a Hawaiian mother and Kenyan father, Barack Obama is the first Black President of the United States. Obama published, A Promised Land, the first volume of his presidential memoirs in 2020.

11. Ibram X. Kendi
"But there is no neutrality in the racism struggle…One either allows racial inequities to persevere, as a racist, or confronts racial inequities, as an antiracist. There is not in between safe space of 'not racist.' The claim of 'not racist' neutrality is a mask for racism."
– Ibram X. Kendi, How to Be an Antiracist
Dr. Ibram X. Kendi is one of America's leading historians and anti-racist scholars. In 2020, Dr. Kendi was named as one of Time Magazine's 100 most influential people in the world.
In 2021, he was awarded a MacArthur Fellowship "Genius" Grant. Dr. Kendi penned five #1 New York Times best-sellers including, How to Be an Antiracist. The New York Times described the book as "the most courageous book to date on the problem of race in the Western Mind."
Dr. Kendi, originally aspiring to be a sports journalist, has also composed fourteen academic essays, various academic journals and op-eds.
Here Are 6 Racial Equality Organizations to Support and Get Involved With

12. Angela Davis
"If Black people had simply accepted a status of economic and political inferiority, the mob murders would probably have subsided. But because vast numbers of ex-slaves refused to discard their dreams of progress, more than ten thousand lynchings occurred."
― Angela Y. Davis, Women, Race, & Class
Angela Davis is most known for her political activism. She is a former member of the Black Panthers and the Communist Party.
Her political involvement geared towards tackling the oppression faced by the Black community, women, and the LGBTQ+ community is respected among generations although her approach was considered radical for some onlookers.
In 1970 Davis spent eighteen months in prison awaiting a trial for a crime in which she was later acquitted. The nation rallied behind her in an effort to show solidarity and support. John Lennon and Yoko Ono wrote "Angela" and the Rolling Stones wrote "Sweet Black Angel."
In 1983, Davis published Women, Race, and Class.

13. Roxane Gay
Roxane Gay is a New York Times best-selling author for her 2014 essay collection, Bad Feminist. In 2016, Gay and poet Yona Harvey co-wrote for Marvel Comic's World of Wakanda, a spin off from the popular Black Panther title.

"I would rather be a bad feminist than no feminist at all."— Roxane Gay, Bad Feminist

Gay's work in essays, short stories and novels analyzes her personal viewpoint on race, gender identity and sexuality, the deconstruction of feminism, and racial issues.

14. Amanda Gorman
"When day comes, we step out of the shade of flame and unafraid.
The new dawn balloons as we free it.
For there is always light, if only we're brave enough to see it.
If only we're brave enough to be it."
― Amanda Gorman, "The Hill We Climb: An Inaugural Poem for the Country"
Amanda Gorman is the first National Youth Poet Laureate of the United States.
President Biden selected Gorman to recite her original poem, "The Hill We Climb: An Inaugural Poem for the Country", for his inauguration in January of 2021 making her the youngest inaugural poet in U.S. history.
She is also the first poet commissioned to write and read a poem at the Super Bowl. Gorman serves as the founder and executive director of One Pen One Page, an organization providing free creative writing programs for underserved youth.

15. Ta-Nehisi Coates
"I was made for the library, not the classroom. The classroom was a jail of other people's interests. The library was open, unending, free."
― Ta-Nehisi Coates, Between the World and Me
Ta-Nehisi Coates is an author, journalist, screenwriter, and executive producer.
This inspiring Black author has eight published works including, Between the World and Me, which earned him the National Book Award in 2015. The book was adapted for the stage in 2018 premiering at the Apollo Theater and the film adaptation aired on HBO in 2020.
Coates credits the encouragement from his parents to critically examine his experiences and read a diverse array of books, which was a major influence on his written explorations of the Black experience and critical examinations of racism in America.
Coates is an advocate for diversity in storytelling saying more books need to be written to encapsulate the array of experiences of Black women and the LGBTQ+ community among others.


Inspirational Black Authors to Celebrate During Black History Month and Always
These writers among many others have penned memoirs, novels, essays, poems and many other forms of inspiring texts that elevate and honor the voices of Black Americans while challenging the racism and disparity forced on Black bodies.
Use these Black history reading suggestions as a guide to continue to celebrate and educate yourself not just for Black History Month, but throughout the entirety of the year.
Let us know if you read any work from these inspiring Black authors and continue to support Black businesses, efforts, and works of art!
This article has been read 163 times. Share it and spread the love!

Frandasia is a wellness guide for her company, Guided Surrender. She is a performer and also teaches yoga and improvisation. She is passionate about mental health, self-love, and living an abundant life. As a wellness guide, she believes we can find healing using what we already have within us.