Support These Sustainable, Eco-Friendly Brands In Celebration of Earth Day (And Every Day!)
Image: TenTree
Shopping and doing good shouldn't be mutually exclusive. Nowadays, so many companies put sustainability first and give back to the environment with their products. So this Earth Day (and every day!), you can shop with a happy conscience.
First created as an official holiday in 1970, Earth Day is now a globally-recognized event falling on April 22 of each year. It reminds us all that there is no Planet B, and to do our part to take eco-friendly steps. With so much environmental turmoil, there has never been a more urgent time to observe Earth Day, year-round.

Earth Day is now a globally-recognized event falling on April 22 of each year.

It's true – traditional consumerism can do plenty of harm. Like when we buy "disposable" clothes made under unethical working conditions, or when we load our carts with products destined to sit in a landfill forever.
What exactly are "disposable clothes?" Check out: The Fast Fashion Faux Pas and Why You're Better Off Naked (Video)
Luckily, times are a changin'. It's 2019, and many companies are realizing the power they have to do good with their products and practices.


Here Are 8 Eco-Friendly Brands You Can Support for Earth Day:
Consumers change the world with each purchase. So get out there and vote for good with your dollar. Treat yourself or friends to some seriously awesome products, and know you're doing the Earth a favor too. That's a win-win we can get behind!
Here are eight of our favorite eco-friendly brands to support (especially in honor of Earth Day!):

1. Terralite
Everyone loves a good candle. But unfortunately, traditional ones can be loaded with icky artificial scents and chemicals. Terralite ups the candle game by selling gorgeous candles in an array of beautiful scents. They're all made from totally natural and sustainable, eco-friendly ingredients like coconut oil, hemp, and organic essential oils.
This company upholds a zero-waste policy and pays attention to detail during every step of the process. They use recycled glass for candle containers, make their labeling with recycled paper, and give 1% to environmental nonprofits.


2. Wama Underwear
Think about it: you're wearing them against your skin, close to vital organs, all day, every day. Why wouldn't you want your unmentionables to be of the highest quality? Wama Underwear is a hemp underwear company that prioritizes ethical and eco-friendly practices from the materials they use to the working environments their employees enjoy.
Why hemp? Hemp is a naturally antibacterial, anti-microbial, and anti-odor fabric that helps to save the planet too thanks to its status of sustainability.
3. YA Classes
Not only does yoga do the body and mind good, these online yoga classes are doing the Earth a favor too. With each online class you take through YouAligned Classes premium online membership, we plant a tree!
You'll find classes for every level, pace, and need. Try out a Power Vinyasa class or learn how to Handstand. Wind down at the end of a long day with an evening flow, or do a toning series in just 20 minutes a day. Improve your body, mind, and spirit, and help the Earth at a time it needs it most. What's not to love!?
4. 4Ocean
The concept of 4Ocean was born when two surfers took a surf trip to Indonesia and were shocked by the amount of pollution floating around in the ocean. They hatched the idea to start incentivizing cleanup efforts by using this plastic to create a bracelet.
Their catalog includes multiple colors and styles, all made entirely from recycled materials. For every bracelet you purchase, one pound of trash is removed from the oceans. In a little under two years, this company has removed 2,325,701 pounds of trash from oceans and coastlines.
5. Ethique
For the beauty buffs out there, don't let your love of products add to the global waste problem. Ethique (French for "ethical") was founded in an effort to create an alternative to the 80 billion plastic shampoo and conditioner bottles that we throw out every single year.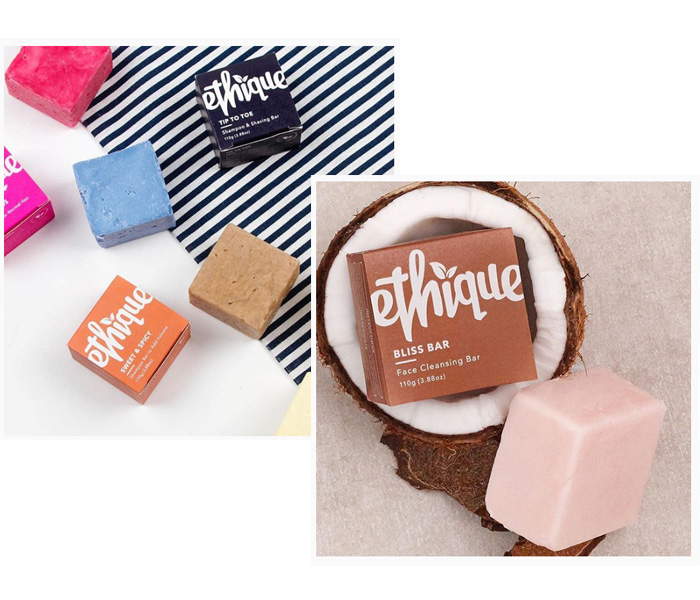 Instead of creating one more beauty product that would create more waste, every product from Ethique comes in bar form – shampoo, conditioner, hair masks, pet shampoo, face wash, and more. Their mission is to save the planet and change the beauty industry one bar at a time.

6. tentree
Much of the "fast fashion" we buy and wear nowadays is out of style practically by the time we get to wear it. But, now there's a better way to do fashion thanks to brands like tentree. Deck yourself out in quality pieces that are much more timeless and a whole lot more eco-friendly.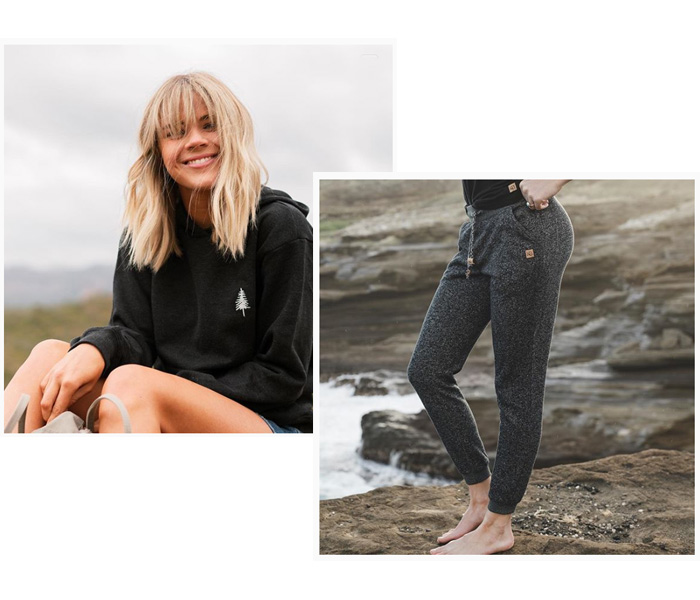 This eco-friendly brand is pretty straightforward, and pretty revolutionary. For every product purchased, they plant 10 trees. The company mission is to become "the most environmentally progressive brand" on the planet, and to plant 1 billion trees by 2030.


7. MightyNest
The perfect subscription box for foodies and cooks, MightyNest sends a monthly box containing a sustainable, reusable product to replace commonly used kitchen items like plastic wrap and sandwich baggies.
Each month you'll receive something like beeswax reusable wrap, glass food storage containers, reusable dryer sheets, or green cleaning products. You can sign up for a 3-month, 6-month, or 1-year subscription (for only $10 a month!), or shop individual products from their online store.

8. Ten Thousand Villages
Looking for that special something as a housewarming gift, unique piece of jewelry, or bit of home décor? A "market-to-market movement," Ten Thousand Villages is part store, part social justice and environmental organization.
Everything is fair-trade and directly supports the lives and community of those who make the products in 30 developing countries across 10,000 villages (hence the name). You'll also know for sure your product was made with eco-friendly practices. They locally source, recycle, and use renewable materials to lower their environmental footprint.


Celebrate Earth Day Every Day by Supporting Eco-Friendly Brands!
If you're a conscious citizen who doesn't want to contribute to consumerism waste, or just someone who wants to know where their dollar is going, there are so many amazing eco-friendly brands out there today.
Consumption is officially an opportunity for planet-wide change.
There's never been a better time to put your dollars toward good, and there's no better way to get your retail therapy fix than by knowing you're also supporting great causes.
Happy Earth Day, today and every day!
Want to bring your eco-friendly choices into your yoga practice too? This is Why All Yogis Should Be Practicing On a Cork Yoga Mat
This article has been read 1K+ times. Feelin' the love!