Bye Bye Monday Blues! Here's How to Be Happier at Work (According to a New Study)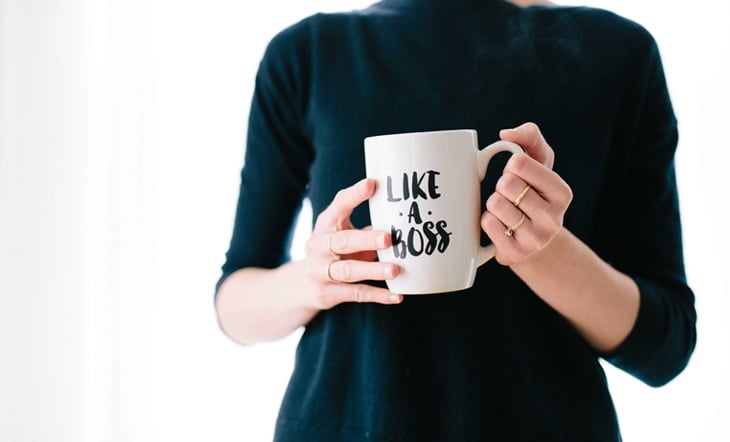 When it comes to how to be happy at work, the secret is simple: be yourself.
According to a recent study published in the Journal of Business and Psychology, the key to being happy at work is being genuine.
As it turns out, when people are open about their anxiety and mental health problems they are scientifically-proven to be happier and more productive. Authenticity is what creates a supportive, safe work environment.


How to Be Happy at Work: The Science of Authenticity
In this study, researchers examined 65 different studies exploring what occurs after coworkers reveal a stigmatized identity. This includes mental illness, physical disability, pregnancy, or sexual orientation.

Non-Visible Stigmas
Researchers found people who are happy at work with non-visible stigmas (such as mental illness or sexual orientation) who express themselves openly in the workplace are more content and productive overall.
Eden King, co-author of the study, notes that "self-disclosure is typically a positive experience because it allows people to improve connections, form relationships with others, and free their minds of unwanted thoughts."
The people who were genuine and opened up about their non-visible stigmas had less job anxiety and role ambiguity as well as greater job satisfaction and commitment to their role within the company. As an added bonus, these workers also had less psychological stress and increased satisfaction with their lives outside of work.
So, how to be happy at work? Ultimately, just be yourself!


Visible Stigmas
Interestingly, however, these results did not apply to people with visible stigmas such as race, gender, and physical disability.
King explains that, "Identities that are immediately observable operate differently than those that are concealable. The same kinds of difficult decisions about whether or not to disclose the identity – not to mention the questions of to whom, how, when, and where to disclose those identities – are probably less central to their psychological experiences."
The reason is because most people appreciate learning new information about others, which explains why visible stigmas have less of an impact when it comes to workplace connectedness and happiness.
That being said, it's not easy for some people to open up and make themselves vulnerable.


So, Here Are 3 Tips to Be More Authentic So You Can Be Happy at Work:
If you struggle with acting genuine in the workplace, here are a few tips:

1. Increase Your Self-Awareness
First and foremost, you need to get clear on who you are. What are your strengths? Weaknesses? What drives you? What are you passionate about?
If you want to gain deeper insights into you who you are, you can meditate, journal, and – if you're really feeling bold – you can ask for feedback from the people who love you the most. How do they see you? Is it in alignment with how you see yourself?
One of the best ways to shift your perception is to increase your mindfulness. Here are 5 Ways to Weave More Mindful Moments Into Your Workday


2. Accept Your Imperfections
Reframe your perspective to start embracing your flaws. Everything is surrounded by the meaning we give it. What you perceive to be a weakness may not be as bad as you think.
For example, let's say you're self-conscious about the fact that your coworker is a natural when it comes to sales and marketing. You ask yourself, "Why are his numbers higher than mine? What does he have that I don't have?"

Reframe your perspective to start embracing your flaws.

The problem is you're asking the wrong questions. You should be asking, "How can I utilize my strengths to start seeing different results?" Chances are you have different skills than your coworker and if you learn how to effectively utilize them, you will perform just as well.
Also, keep in mind that hard work always beats talent. If you want to be the most valuable employee, your work ethic (not your skill set) is what will get you there.

3. Focus Less on Impressing and More on Connecting
The workplace is a breeding ground for over-achieving and seeking approval from others. However, acting from this place will only alienate your colleagues.
Think of it this way: When you aim to impress someone, it stems from your ego. When you aim to connect with someone, it stems from your heart.
You will be amazed by the shift in your relationships when you start focusing less on impressing people and more on making connections.


The Takeaway on How to Be Happy at Work
The bottom line: People are happiest at work when they like the people they work with. Even when they dislike the job itself, they are ultimately happy if they feel connected to their coworkers.
When you act from a place of authenticity, you give others permission to do the same. And authenticity equals happiness. Start being yourself and watch how it transforms your personal and professional life!
This article has been read 3K+ times. Feelin' the love!