This Harvard Psychologist Explains What People Who Are Truly Happy Are Doing Differently (Video)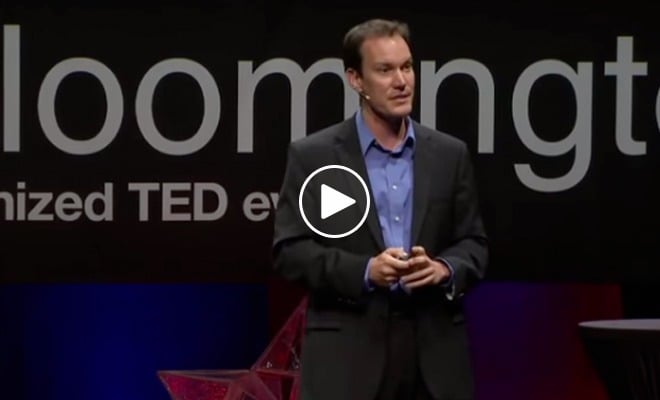 Everyone knows that having a positive outlook on life is linked to happiness. Much of the time we think about happiness affecting perspective. But what if it isn't reality shaping our perceptions, but rather the way we choose to see the world that determines our positivity? That is precisely what Shawn Achor teaches in his TED Talk entitled "The Happiness Advantage: Linking Positive Brains to Performance."

From "the wisdom of play" to teaching yourself to be happy now (rather than waiting for perfection, success, whatever), Achor provides a simple yet revolutionary way of thinking: Success does not lead to happiness. Being happy, though, is proven to lead to success. Success defined in terms of efficiency, productivity, creativity, energy, and overall enthusiasm.



Clearly, there are more benefits to being happy than just the obvious. In every aspect of your life, there is a choice to be positive or negative. Your perspective on the world affects and influences your reality in a very real way. Everyone is actively creating the reality they are experiencing. The world can be scary and dark, but the world can also be bright and incredibly beautiful. The way you choose to view it, and what you choose to focus on, determines which reality you will experience.



Sometimes, though, being positive is hard. No matter what our perspective is, sometimes life is just plain difficult. But that doesn't mean you should ever give up. Practice real things you can do to improve your viewpoint. Achor suggests making a daily habit of writing down three gratitudes from the day, along with journaling, exercise, meditation, and random acts of kindness to spread the joy.

Find things that make you happy and work to make them a daily part of your life. Find time for play, but that doesn't mean you have to find your old childhood toys. Play can be found at the gym or on your yoga mat. You can play while reading or writing or walking the dog. Look for the bright side – and keep looking for the bright side – and you will surely find it. ☺

Video:Ted.com

This article has been read 2K+ times. Feelin' the love!