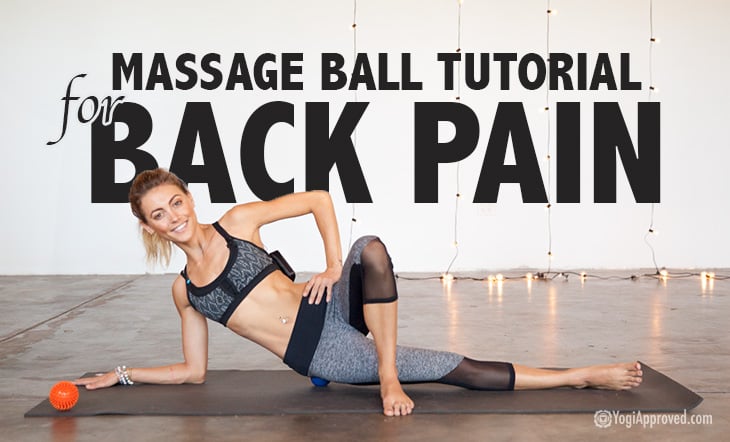 How to Use a Massage Ball to Relieve Back Pain (Video Tutorial)

Sponsored by Epitomie Fitness
If you're looking for ways to use a massage ball to relive your back pain, you've come to the right place. The best part about massage balls is their versatility in all the ways you can use them. From self-massage to trigger point therapy pain relief, myofascial release and relaxation, there's a wide range of variety in what massage balls can do for you, and one of those things is to help relieve back pain.

Benefits of Using a Massage Ball
Deep tissue massage is an all-time favorite method and benefit of using massage balls. Their small size allows you to use them from head to toe – to massage your neck, back, shoulders, hips, glutes, and feet.

In addition, trigger point therapy and acupressure techniques can be used to help relax tense muscles, relieve tightness, create more space in the body, work out any knots, and even increase your blood circulation.

All of these important health benefits can in turn help to prevent injury and pain. These benefits can also lead to increased flexibility, decreased muscle fatigue, and enhanced physical performance overall.

How to Use Massage Balls for Back Pain
The above benefits of massage balls can all be applied to the back specifically. If you're suffering from back pain, using massage balls can help relieve pain and also muscle soreness that can contribute to back pain.

In this tutorial, we are using the Zen Energy Pro Massage Ball Set from Epitomie Fitness.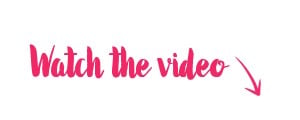 Watch this video tutorial to learn how to use massage balls to relieve back pain:
Never miss a FREE class. SUBSCRIBE HERE
Details of the Zen Energy Pro Massage Ball Set
The most striking and unique detail about this massage ball set from Epitomie Fitness is that the set contains one round massage ball, and one spikey massage ball.

The round massage ball is perfect for deep tissue massage and eliminating knots. The spikey ball has moderately hard spikes that work deeper into your muscles and increase blood circulation.

To learn more about this massage ball set, check it out online here.

Shop the Massage Ball Set
Zen Energy Pro Massage Ball Set from Epitmie Fitness
Premium massage balls made of natural rubber. One large 2.75 inch (70mm) diameter massage ball. One large 3.15 inch (80mm) diameter spikey ball with a hollow center and moderately hard spikes.
Shop this set
This article has been read 6K+ times. Feelin' the love!

This article was brought to you by Epitomie Fitness
Epitomie Fitness has a mission is to inspire optimal human fitness through revolutionary products.
You may also enjoy

Massage balls relieve tension, muscle soreness and more, but not all massage balls are created equal. We review the massage ball set from Epitomie Fitness.

YouAligned