5 Delicious Overnight Oatmeal Recipes (Video)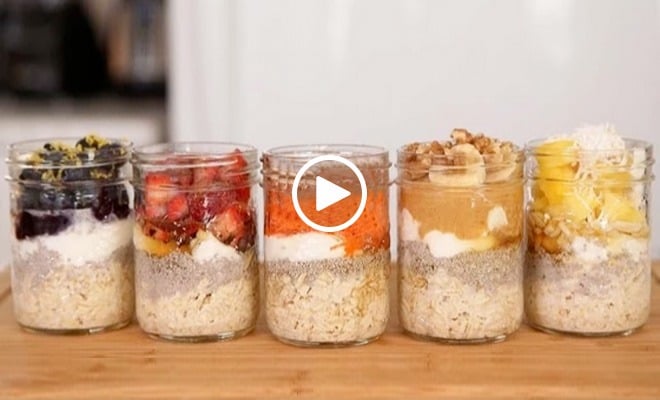 Life happens fast in the morning and often breakfast is the thing we throw to the wayside for our snooze button.
These overnight oatmeal recipes from The Domestic Geek are a great solution for a healthy grab and go breakfast.
Just pile your favorite ingredients into a mason jar and shake it up before storing it in the fridge overnight. The soaking time allows the oats to get soft without cooking.


Eat it cold or heat it up – whatever way you prefer, these overnight oats are sure to be a delicious, convenient, filling and nourishing breakfast.
Let us know which one is your fave in the comments below – we love hearing from you!

This article has been read 2K+ times. Feelin' the love!

YouAligned is an online yoga, health and wellness publication for your life on and off the mat. We are here to help you live happier, healthier, more fulfilled lives. Yoga is our passion. Your healthy lifestyle is our obsession!