Autumn Spice Sangria Recipe With ALL the Seasonal Fruit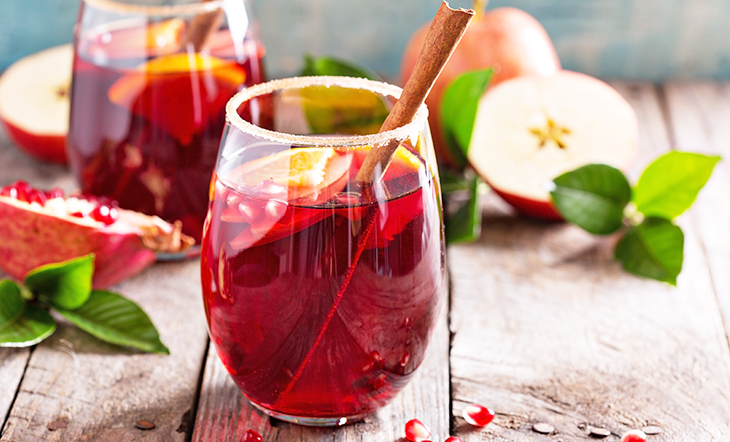 Autumn spice anything sounds great, but an autumn spice sangria sounds out of this world! Sangria is such a fun and versatile drink that can be made differently depending on the season – and your tastebuds.
This particular sangria recipe celebrates all that is fall: apples, pears, and pomegranate, cinnamon, cloves, and star anise. All the seasonal fruit and autumnal spices unite to make this sangria recipe your new favorite fall cocktail.
Your Guide to Seasonal Produce + 5 Benefits of Buying Fruits and Vegetables In Season
And while this autumn spice sangria uses a bottle of red wine as the base, you can omit the wine and add a second bottle of cider for a non-alcoholic version.


Autumn Spice Sangria Recipe
One of the best parts of autumn is how well the crisp weather and aromatic spices fit hand in hand. Whether they are giving a kick to apple cider or bringing warmth to pumpkin pie, they welcome in festive tidings. The cinnamon sticks, whole cloves, and star anise that flavor this autumn spice sangria are no exception.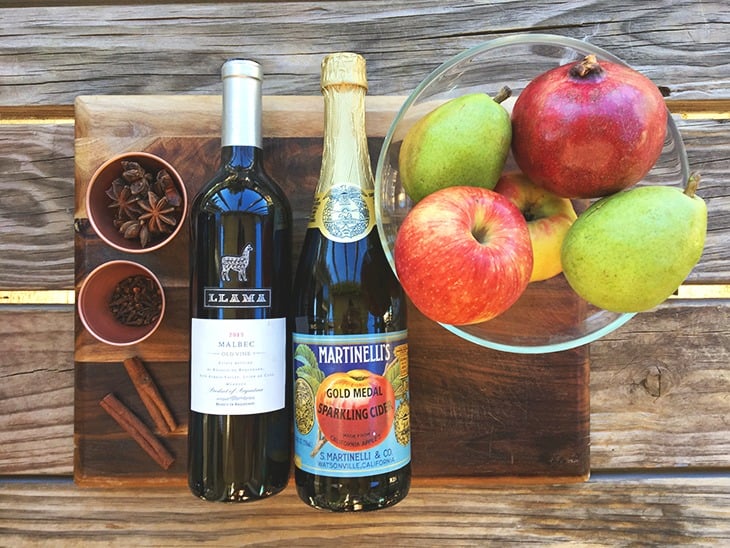 Sangria Ingredients:
1 bottle of your favorite red wine (I prefer Malbec for its spicy flavor profile)
1 bottle sparkling apple cider
2 apples
2 pears
½ pomegranate
¼ cup star anise pods (about 6)
1 tbsp. whole cloves
Follow These Instructions to Make Your Sangria:
Yield: about eight, 8 oz. glasses of sangria, fruit included
Roughly chop your apples and pears, removing seeds and cores, and de-seed your pomegranate. I like to keep the skin on my fruit, so make sure that if you do, your produce is organic and washed!
Recommended Read: What You Need to Know: Organic vs. Natural vs. GMO-Free
Toss the fruit chunks, pomegranate arils, and all of your spices into a large pitcher. I love using a glass pitcher, because this blend just screams 'autumn aesthetic!'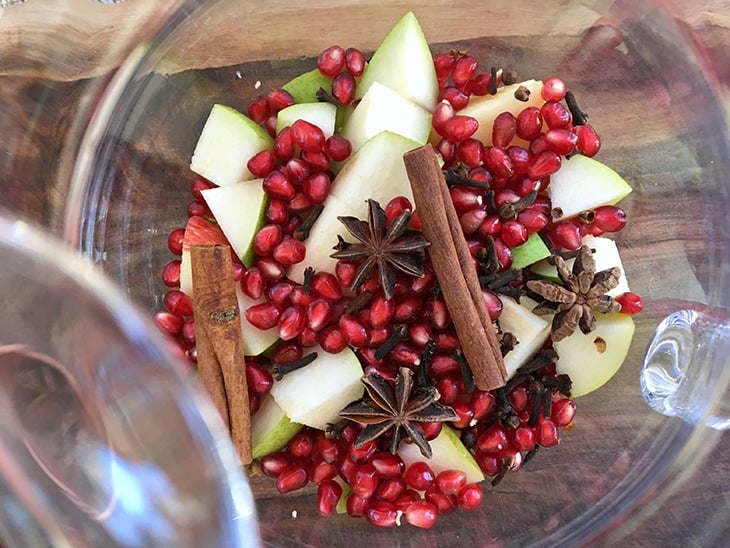 Pour your entire apple cider and wine bottles over the top of your fruit mixture and stir well.
Like most sangrias, this cocktail gets better with time. I leave mine to sit in the refrigerator for at least an hour before serving, but overnight is best. You want the spices to fully infuse into the wine and fruit!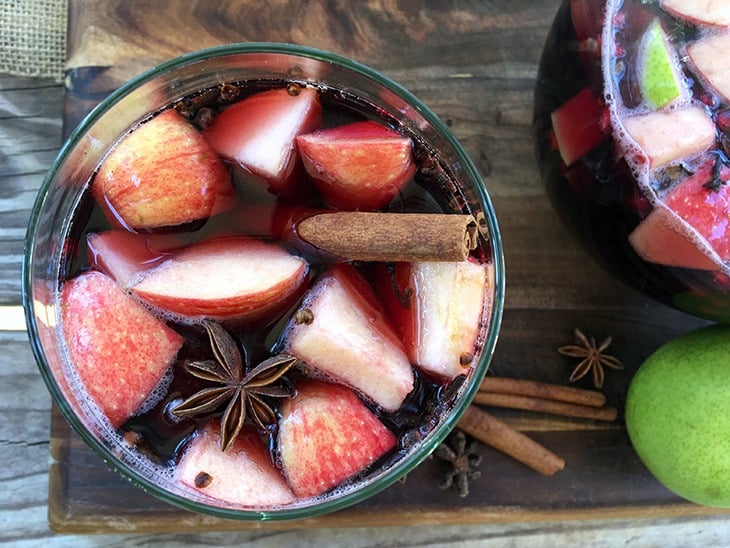 Serve at room temperature, and add an extra cinnamon stick or star anise pod for a beautiful (and tasty!) garnish.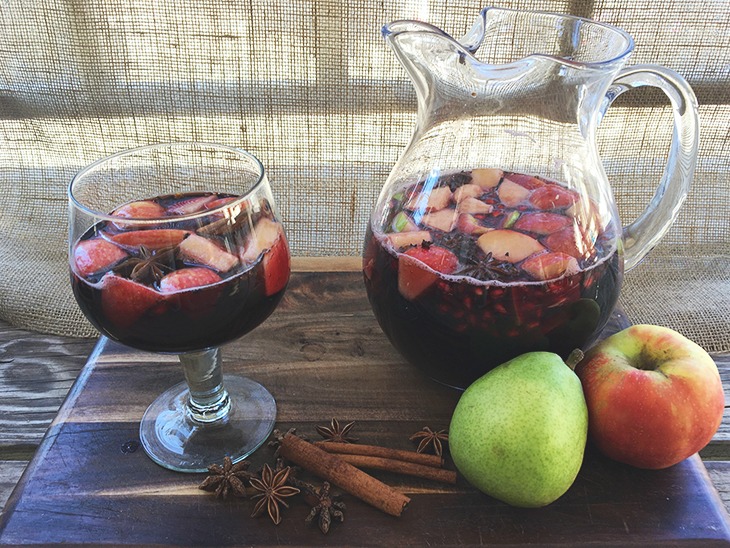 Cheer to Fall Flavors With This Autumn Spice Sangria!
So, as you're curled up in your blanket scarf and fleece-lined leggings, pour yourself and a friend a big glass of this fresh sangria and welcome the chill. Don't forget a fork to nibble on your wine-infused fruit salad when you've drained the last drop!
This spicy fall beverage is perfect for that autumn night in or a flannel-heavy picnic in the sunshine. With apples and pears in season, I love grabbing them from my local farmer's market. A cocktail supporting local business? You can't go wrong with that!
This article has been read 362 times. Share it and spread the love!