Product Review: The Cork Yoga Mat by Yoloha
When it comes to product reviews, we don't mess around. All of the items we review are put through the ringer of everyday use. You can trust that our reviews are non-biased and completely honest. Full-disclosure, we don't publish negative reviews. If a product doesn't live up to our standards we won't promote it. Everyone has their opinion, this is ours – Let's get started. 
I've got to be honest, when I first saw this mat I was skeptical. I had never heard of a cork yoga mat. To go along with my initial skepticism, I recently wrote an article about how dirty and full of bacteria our yoga mats are, so my first thought was that a yoga mat made out of cork is going to soak up all sorts of nastiness. I asked my boyfriend, "How am I supposed to clean this?"

My concerns were quickly extinguished as soon as I read the info card included in the box and educated myself on the many benefits of cork and how it is actually the perfect material for a yoga mat. For the last two weeks, this has been the only mat I use. I'm a hot yoga fanatic, so this mat has really been put to the test, and I'm proud to say this is now my go-to mat.


Here's why I love it:

It's well made and almost maintenance free:
As soon as I stepped onto the mat, I could feel how well it's made. I immediately noticed its very unique cork texture, and thick slightly-springy padding. Padding is important—it protects our precious joints. The mat is made to last "for decades, not years" and is guaranteed to not chip, rot, or crack over time, or your money back. As for the maintenance, this mat is self-cleaning!! Yes, you heard right…cork naturally kills bacteria, mold, and odor. In other words, daily cleaning is not necessary! Simply lay your mat out flat to dry after use, and consider using a cleaning spray every so often to avoid body oil build-up over time.

The traction on this mat is insane:
Whether you're a hot yogi or prefer another type of practice, traction is essential, especially if you're sweating all over your mat. I'm not a huge fan of yoga towels because frankly, I'm a purist. Less is more. I believe that if you have a great mat, why should you have to spend more money on a towel that goes over it? The Yoloha mat has a non-slip surface that grips more when wet (you can spray it with water before your practice). It's super-grip bottom is made out of recycled tires (but without the rubber smell), so neither you nor your mat will slip and slide during your practice.

It's eco-Friendly:
Isn't it all the more satisfying to fall in love with a product that you know is sustainably and responsibly manufactured? Here's another reason to love your Yoloha: it's made out of 100% natural, renewable, and recyclable material obtained through one of the most environmentally friendly harvesting methods in the world. Did you know that cork actually comes from a Cork Oak Tree that grows in the Mediterranean? That doesn't mean they have to cut the trees down either—they simply strip the bark every nine years.

Value:
When it comes to yoga mats, you truly do get what you pay for, and quality should be a top priority. I've tried a variety of trendy and expensive yoga mats, and while they are great, this mat honestly blows them away. That's saying something! The Yoloha Cork Mat comes with a handy hemp shoulder strap and is priced at $119. This may seem like a lot to pay for a yoga mat but practice on it one time, and you'll be hooked! In addition to paying for the mat's extremely high-quality, you are also paying for an American made, environmentally "green" mat that does no harm to the planet or your body. This one-of-a-kind mat comes with a lifetime guarantee, so the added expense is definitely a safe investment.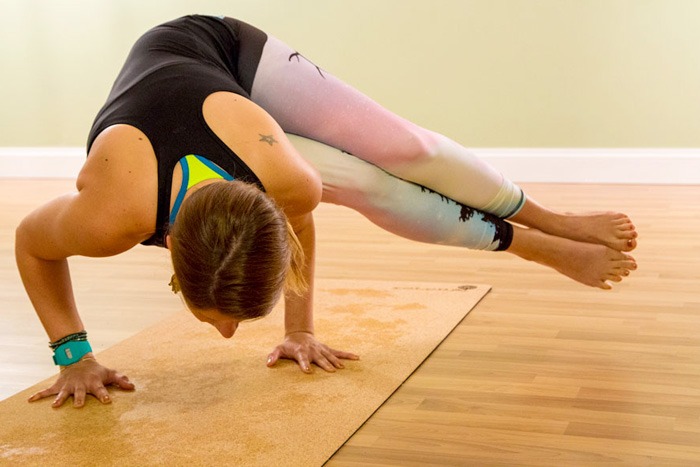 Whether it's hot yoga, a quick stretch at home, or yoga on the go, this mat is the perfect match! It's thick yet not too heavy, and in all my years of doing yoga, it's by far the most comfortable, clean and easy to own yoga mat I've practiced on.

Yoloha, much praise — this mat is definitely YouAligned!! You can shop it here.

The Verdict – Cork is where it's at!
Cost: $119
Durability: 10
Maintenance: 10++
Eco-Friendly: 10++
Value: 10
Traction: 10
Weight: 6lbs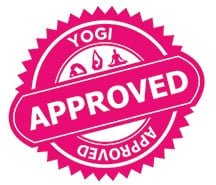 Images: YolohaYoga.com
This article has been read 8K+ times. Feelin' the love!