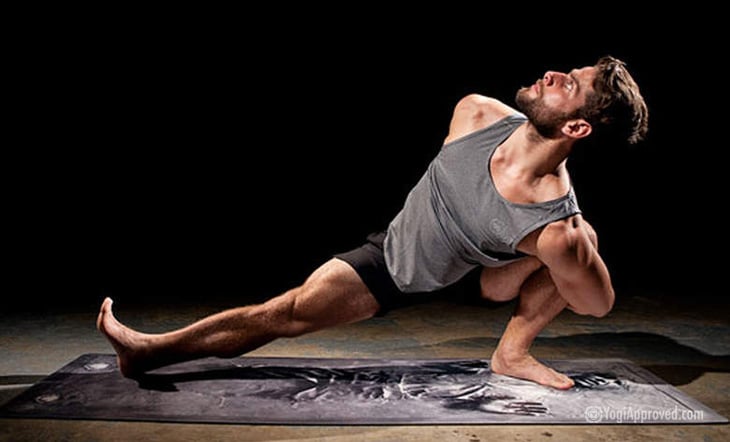 Star Wars Fans Are Going to Freak Out Over This Han Solo Yoga Mat
It's official. There is now a Star Wars yoga mat, and Star Wars fans everywhere will be excited to see the infamous scene it depicts . . .

From the new Solo film, the new park to be built at Disneyland, and now a yoga mat, Star Wars never ceases to fade away.

Onnit, a nutritional supplement and workout gear company, has teamed up with LucasFilm to bring a line of Star Wars-inspired athletic equipment.

In addition to kettlebells and a medicine ball with Star Wars-inspired designs, Onnit also launched the Han Solo Yoga Mat, based on the popular Star Wars character Han Solo.

This Star Wars mat is definitely enough to get movie fans excited.


This non-slip, reversible yoga mat features one of the most iconic images from the movie franchise: Han Solo frozen in carbonite from Episode V.




The mat is 5mm thick, reversible, non-slip and sweat-wicking. It's made from polyurethane rubber and very realistically depicts Han Solo, life-sized on the mat. The Star Wars mat is priced at $64.95


Check out this YouTube video to see the Star Wars yoga mat


With a mat like this, you too can become a hero of the galaxy. Or at least your yoga practice.

Onnit also offers Marvel-themed workout gear, and Black Swan yoga apparel.

May the Force be with you!

This article has been read 2K+ times. Feelin' the love!