#DesireMap – This Book and Program Can Change Your Life – Here's How :)
Have you ever thought about how you want to feel and not just what you think you want? How would you like to base your intentions and goal set to help you obtain those feelings? What if everything you want and wish for in your life can be attained by getting to the root of your feelings? Enter The Desire Map, a program, a book and a phenomenon that can change the way you approach your day, your week and your life.


How I learned about The Desire Map

I first learned about the Desire Map program from the monthly subscription box Sapphire Soul and its creator Allison Dailey. One box I received featured some truthbomb cards and they blew my mind – I even decided to add them to a picture frame and hung them on the walls in my home. In another box, I received the Desire Map planner, and it was such a welcome daily activity to keep me thinking about my life and digging deep into my soul's intentions. Then, I knew I had to read the book for myself and to put it frankly, I do not think my life will ever be the same.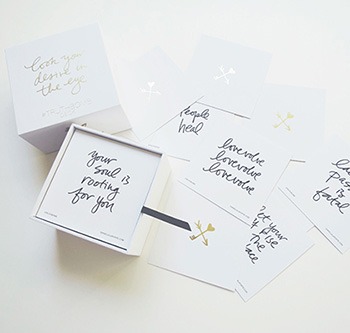 The Desire Map – Book review

I thought I was going to bulldoze through the 261-page book in a single day when I was snowed in during a major blizzard in New Jersey. Instead, I began reading it and on every page, I found a quote or a powerful statement that made me stop and think and want to tweet to the world. I ate up every word of this book and filled a notebook with power quotes and words of wisdom. I took many photos of the powerful words and phrases and posted it on my Instagram page – I really could not help myself. Rather, I could, but I truly wanted to share with the world the words that were touching my soul.
"Small, deliberate actions inspired by your true desires create a life you love."
"Book 1" is about Danielle Laporte, the mastermind behind this powerful book and philosophy. This section explains the thought process behind Desire Mapping and, for example, how and why Danielle shifted her goals from quantitative results to desire and feelings driven. And, just because I use the word feelings, does not mean that this book is mushy, gooshy. It is powerful and encourages you to dig deep within yourself to determine your true desires and what makes you tick.




The virtual Desire Map experience

I read the book, but it was not enough for me. I am intelligent, but I often have a difficult time getting in touch with my feelings. I knew I needed some guidance to truly identify and become in tune with my desires and what makes me blissfully happy.

I enrolled in Allison's Virtual Desire Map workshop, and I am so glad that I did! I was able to attend the 1.5-hour sessions from the comfort of my home. I curled up with a cup of tea, lit some candles and gathered some items that brought me comfort, and I connected with a small group of likeminded women over the Internet. Each week for seven weeks (with a one-week break in the middle for introspection), we shared thoughts, feelings, experiences and annoyances. I felt completely at ease. While I felt safe to talk to the ladies and open up about my thoughts, I loved that I could do so on a casual Sunday and while in my comfortable yoga pants!

There were many "aha" moments, and the workshop helped me dive deep within myself to uncover desires and feelings that I did not know existed. I will not give you a spoiler about the epiphanies and feelings that I have experienced during this program, but I can strongly encourage you to learn more about the workshops and find out if they are right for you. Workshops will take place throughout the year, one at a time, so you have an opportunity to fit it into your schedule and when you need it most.


Q&A session with Allison Dailey

YA: Why do you think people are so attracted to the Desire Map?

AD: I think the book is presented in such a way that, specifically as women, we can relate to the beauty, complication and language of Danielle. However, she makes Desire Mapping very, very simple. People are ready and hungry to seek more. We are in a time where we aren't afraid to ask for more – more meaning, and more purpose in our life and in our work. This desire for more isn't taboo anymore. It's real. All of us want to be seen and heard and we are in tune (or trying to be) with the signs and journey of our life. ​


YA: What led you to become a Desire Map facilitator?

AD: Very simply, every bone in my body said yes! They often say that the subject you teach is what you need most in your life. I'm not just a facilitator, I'm a lifelong student of the process as well. It just felt right. I know how important this work is because I've experienced and witnessed revelations from it. If I was going to take on anything (one more thing) for 2015, this would be it. And so far, it's been an amazing experience and full of EASE, connection and soulful-inspiration, which happen to be my Core Desired Feelings!


YA: What benefit will the Desire Map program have to yogis?

AD: Through The Desire Map program, yogis can learn to identify their desires and use those desires to map out their futures. The Desire Map can teach yogis to make choices based on the sensations they want to feel and not just the fame and fortune they can obtain. I have seen enlightened women transform their goals and futures based on this program. It is a powerful, magical experience to help women change their lives and find themselves in the process.


YA: How can yoga instructors utilize the Desire Map to help their students?

AD: Yoga instructors can benefit from The Desire Map by helping their students define how they want to feel, and helping them to achieve those feelings for themselves. You can help your students who are hungry and craving more in their life. You can help your students who are lost and looking for something in their lives that is missing. You can make a difference in the lives of your students and help them transform themselves like you would never have imagined.


YA: How can they get started?

AD: You can get started by purchasing your own copy of The Desire Map book, and then joining in on my next virtual Desire Map workshop, which begins on June 3. You can learn more about this experience on my website.

The Desire Map is absolutely #YouAligned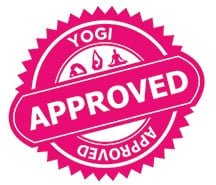 Do you feel inspired to get in touch with your true, hidden desires? If so, then we've got a contest for you! Allison is offering a planner and free entry into her next Virtual Desire Map Workshop, which begins on June 3, to one lucky YouAligned.com reader (Value $197). All you have to do is comment on the post below and let us know why you would like to be a part of this process. Good luck!!
This article has been read 1K+ times. Feelin' the love!