We Did the Your Tea Liver Cleanse: Here's What Happened (Video)
When it comes to product reviews, we don't mess around. All of the items we review are put through the ringer of everyday use. You can trust that our reviews are non-biased and completely honest. Full-disclosure – while we do charge brands for these reviews, we only promote products that we fully stand behind. If a product doesn't live up to our standards, we won't promote it. Everyone has their opinion, this is ours – let's get started.

Your body has four major organs that naturally remove toxins: your intestinal tract, the liver, kidneys, and your skin. The liver is a detoxifying superstar, and it serves many important functions in your body, from breaking down nutrients and storing vitamins and minerals, to producing red blood cells and eliminating harmful substances from the body. Long story short, the liver plays a huge role in your overall health and wellbeing.

Cleanses and detoxes are gaining popularity, and odds are you've either heard about them, done one, or know someone that has. So why all the fuss about cleansing and detoxifying the body?

To put it simply, when you take care of your body, it takes care of you! Applying this concept more precisely, toxins build up over time in the body and particularly in the gut, which in turn makes the body work on overdrive to keep your systems running efficiently. But in today's modern society of pollution in the air, chemicals in agriculture, and additives + preservatives in the products we consume, the body – and liver in particular – never gets a break!

Completing a cleanse allows your body to reset and thrive. A liver cleanse in particular will target important things like:
Digestion + Bowel Function
Weight Management
Regulating Hormones
Energy + Sleep
Skin Issues
Mental Wellbeing
About the 14-Day Liver Cleanse from Your Tea
Natalie Kringoudis is a Doctor of Chinese Medicine and Acupuncture, and she oversees the herbal blends that comprise this liver cleanse from Your Tea. The liver cleanse is based on Traditional Chinese Medicine, and the teas you'll drink throughout the cleanse contain powerful Chinese herbs. The cleanse program comes with an informative "Cleansing Your Liver" booklet that outlines the cleanse and provides all the information you need to know to begin your journey.

Within the booklet, Dr. Nat discusses diet and maximizing your health with the food you eat. When it comes to diet, there's a lot to know, but Dr. Nat breaks it all down for you. She explains how eating food at the right time and cooked a the right temperature – as well as bringing an overall awareness to what we are putting in our bodies – is key to our overall health and wellbeing.

This booklet also provides you with delicious, easy recipes and shopping lists for each day of your cleanse, which is one of our favorite features.

When you purchase the cleanse, you will receive a box that contains:
Glass tea thermos
4 types of teas (morning, afternoon, night, and probiotic)
"Cleansing Your Liver" guide booklet
Information about the teas:
The Morning Tea is a mix of jasmine tea with other Chinese herbs to help jumpstart the day with ingredients such as huang qu to promote energy, and yu jin to help increase blood flow and eliminate toxins in the body. This was our favorite flavor tea.
The Afternoon Tea is similar to the Morning Tea, keeping you balanced throughout the day with goji berry, which gives it a sweet flavor and provides sustained energy. This tea cleanses the liver, spleen, and small intestine.
The Night Tea contains licorice root, rose, and lavender to help you calm down and fall asleep, stay asleep, and wake up feeling refreshed.
The Probiotic Tea is what you'll continue to drink after the initial two weeks of the cleanse. Containing black tea and probiotics, this tea supports gut health and optimal digestion and system functioning.
We did the cleanse . . . these were our results: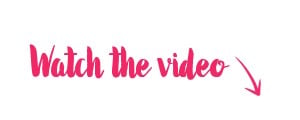 This liver cleanse isn't just a great way to detox – this is a jumpstart to a complete lifestyle overhaul. As Jim Rohn said, "Take care of your body. It's the only place you have to live." If you're interested in learning more about this cleanse, or YourTea in general, you can check them out at YourTea.com.

This article and all included information is not intended as medical advice and does not treat or diagnose. Please consult your doctor for any health-related questions or concerns.

This article has been read 4K+ times. Feelin' the love!

YouAligned is an online yoga, health and wellness publication for your life on and off the mat. We are here to help you live happier, healthier, more fulfilled lives. Yoga is our passion. Your healthy lifestyle is our obsession!